Recently, Xiaomi Portable Mouse 2 was officially launched. It has been 4 years since the previous generation. I believe this has made many people waiting.
On the outer packaging, the Mi Portable Mouse 2 adopts the design of white + product body printing like other Xiaomi products. You can see what the appearance of this mouse looks like at a glance; the back of the box is the product information of the mouse. Xiaomi Portable Mouse 2 supports Bluetooth 4.2 connection and wireless receiver dual-mode connection. The power supply is a direct plug-in type with an AA battery, which saves the trouble of charging. The supported systems are windows 10, mac OS 10.10 and Android 6.0 and above.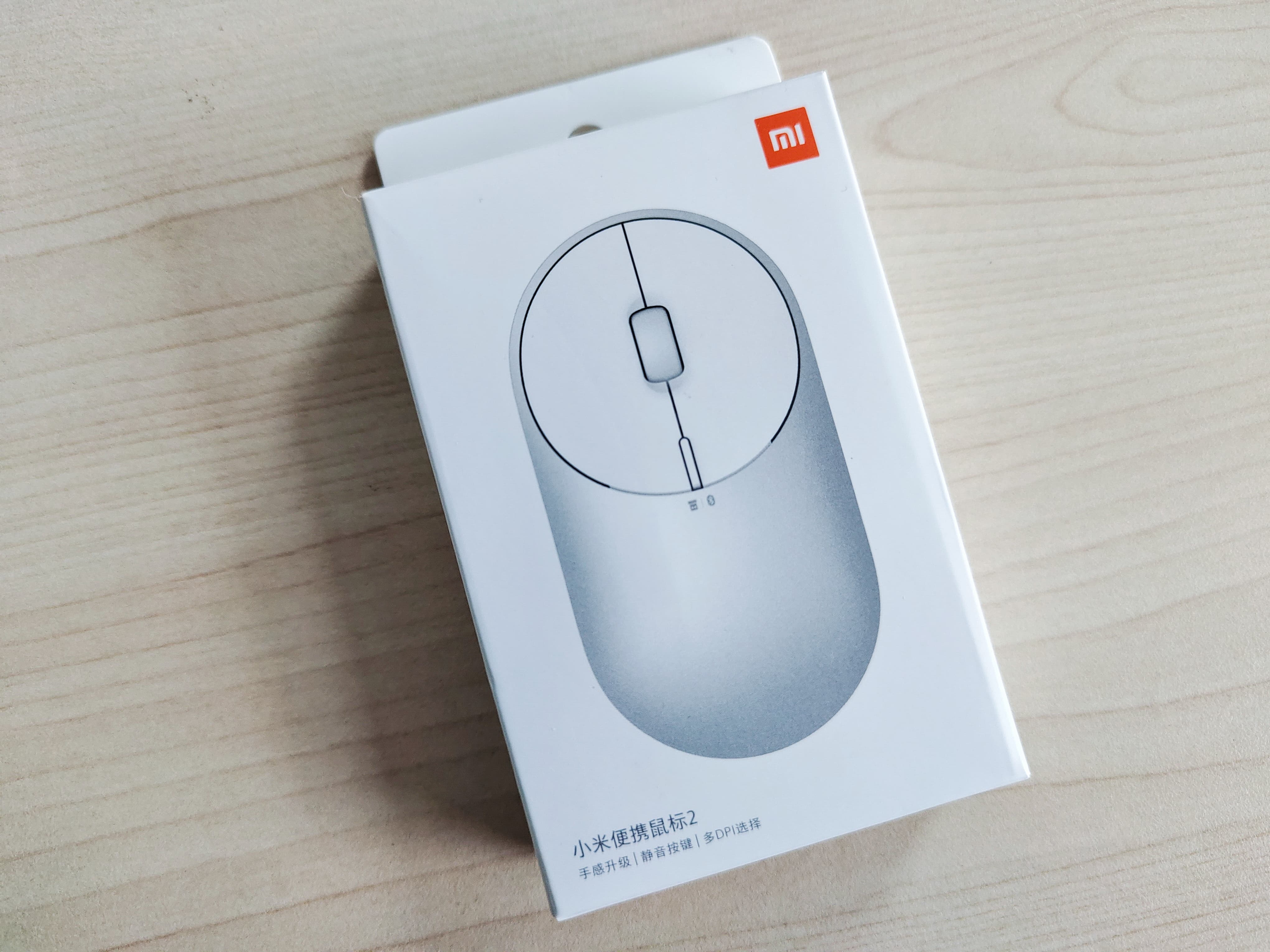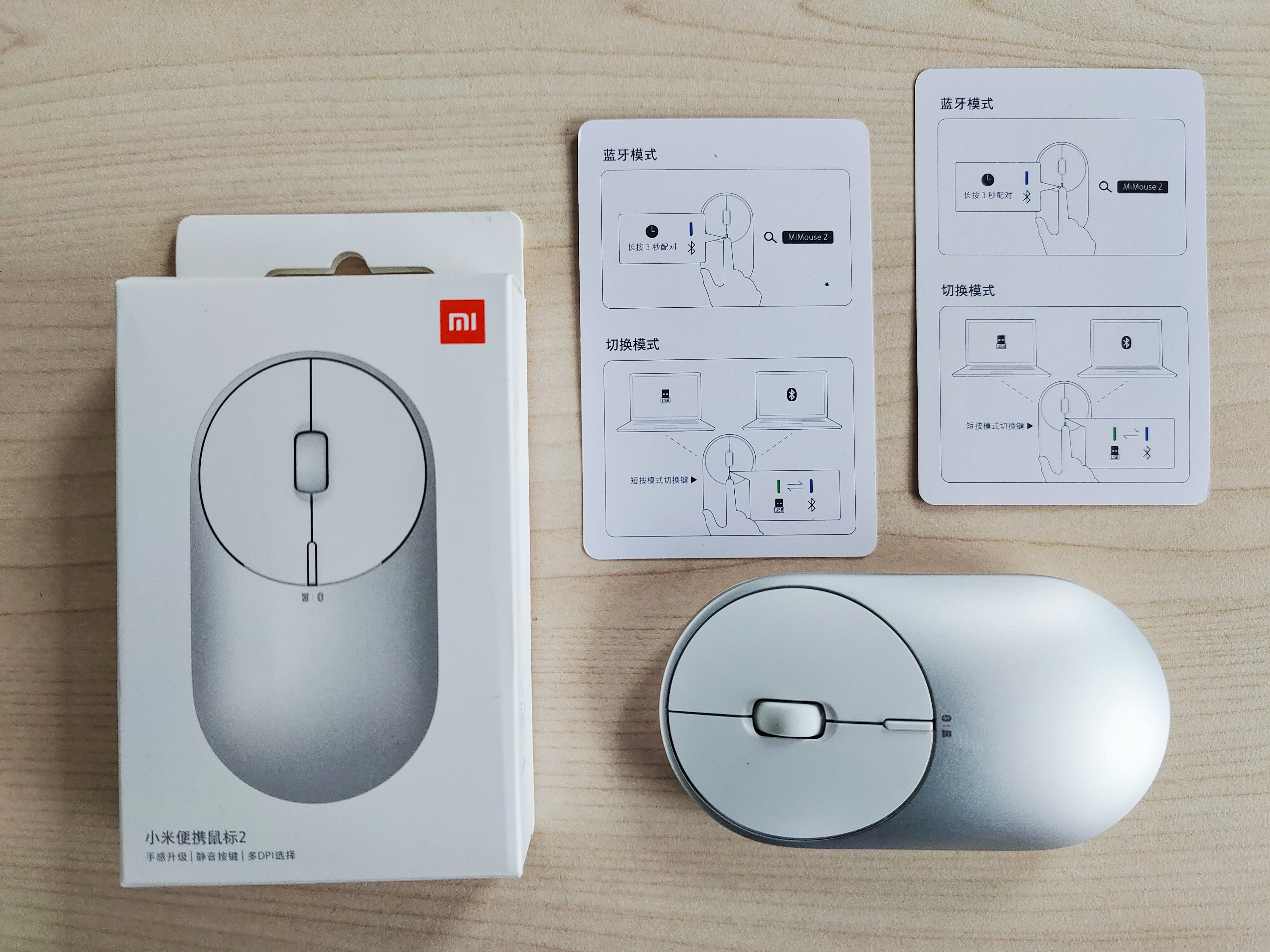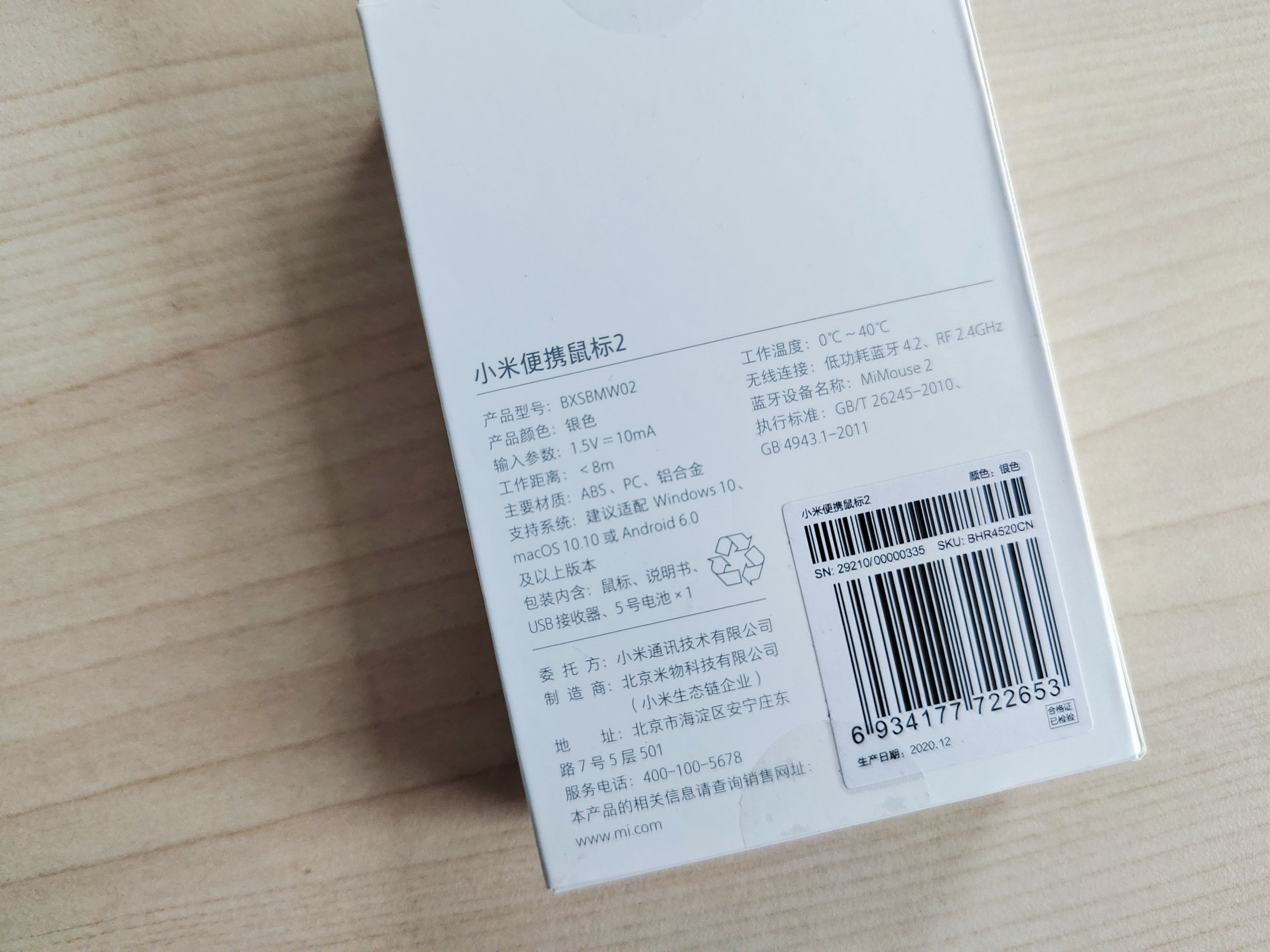 The appearance of the mouse itself is not much different from the design of the previous generation. It adopts a sandblasted metal surface design, anodized aluminum alloy material, and is equipped with low-noise buttons. The mouse feels good and has a good texture, and it is relatively plastic and rubber. The material is not easy to hide dirt and stains with fingerprints, but aluminum alloy is a metal material, so it must be cold, but it is slightly insufficient for winter use.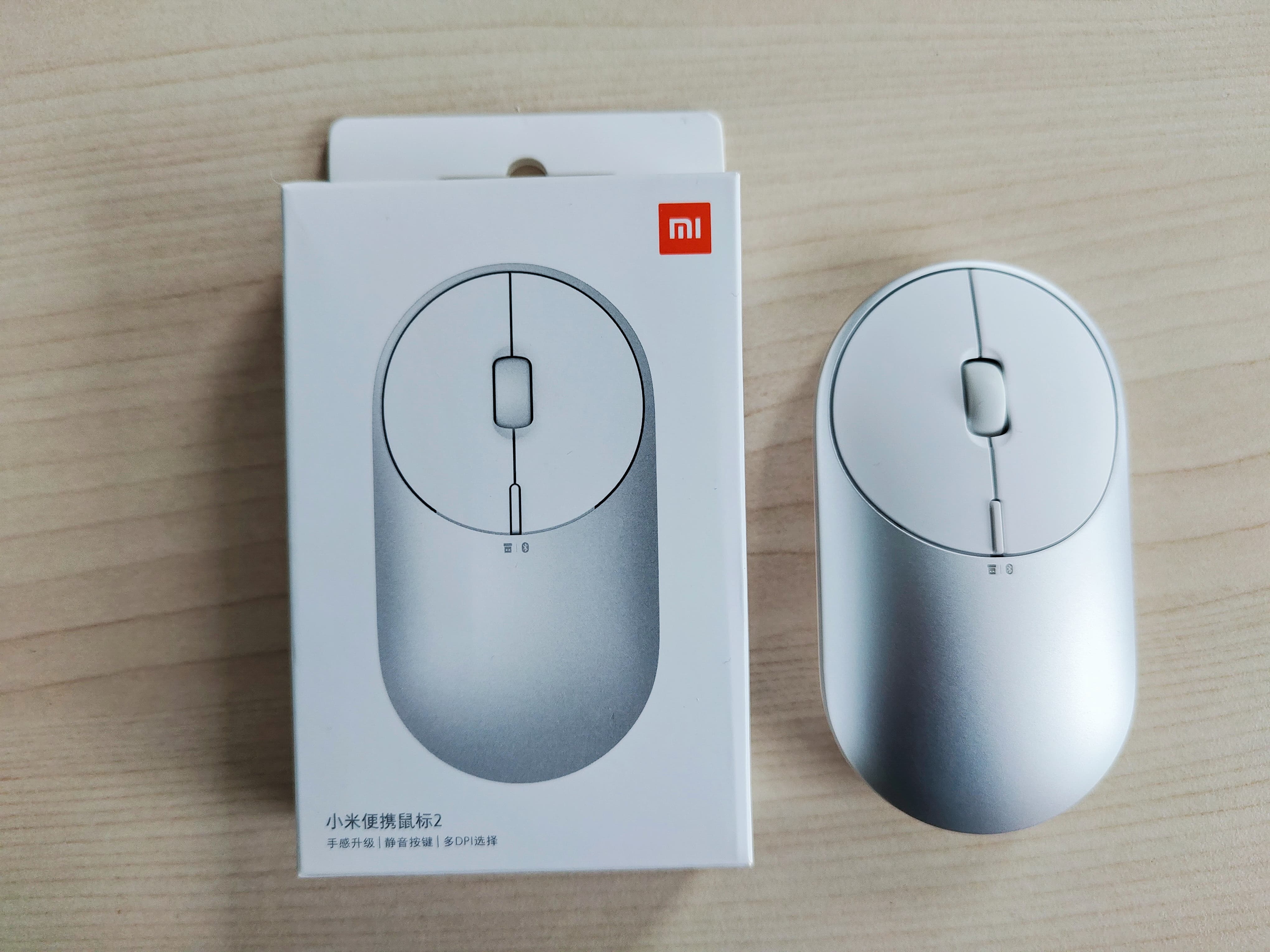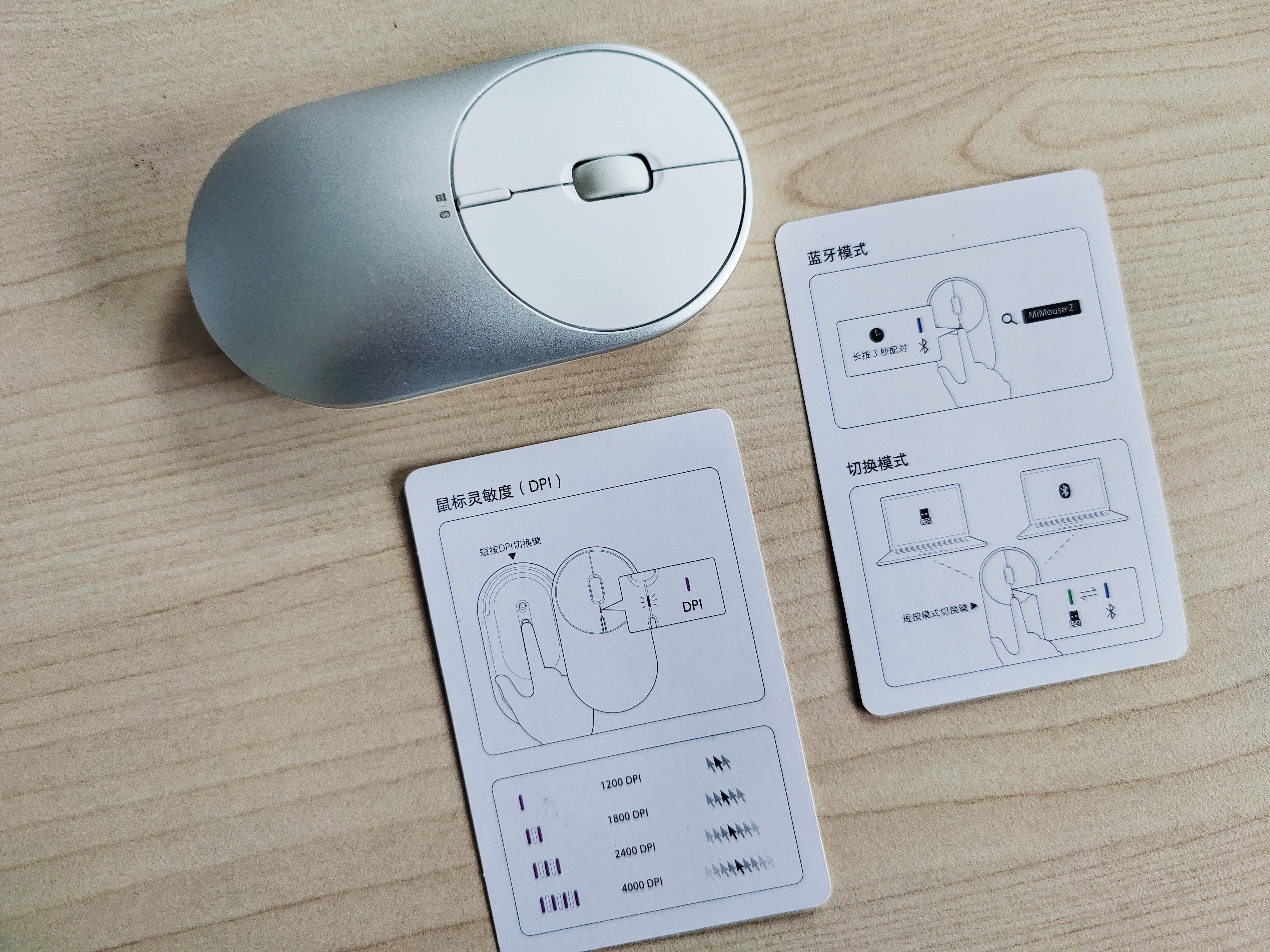 In terms of feel, the Mi Portable Mouse 2 does not use an arched treatment like a common mouse because the main consideration is portability, but a flat treatment, which will cause the palm to be empty when holding it. Yes, there is no support. If you work for a long time, your hands may get tired, but its product name has already explained its usage scenario, and it is designed for portable use on business trips.
Use is the highlight of this mouse. It inherits the excellent tradition accumulated by the previous generation of products, supports dual-mode connection, uses 2.4GHz wireless receiver and Bluetooth mode to connect to a computer, just press the top of the mouse. You can switch between the two computers freely, and the work efficiency can be effectively improved.
At the same time, Mi Portable Mouse 2 also supports 4-speed DPI adjustment, including 1200/1800/2400/4000 DPI, which can be controlled from 1080p to 4K super display.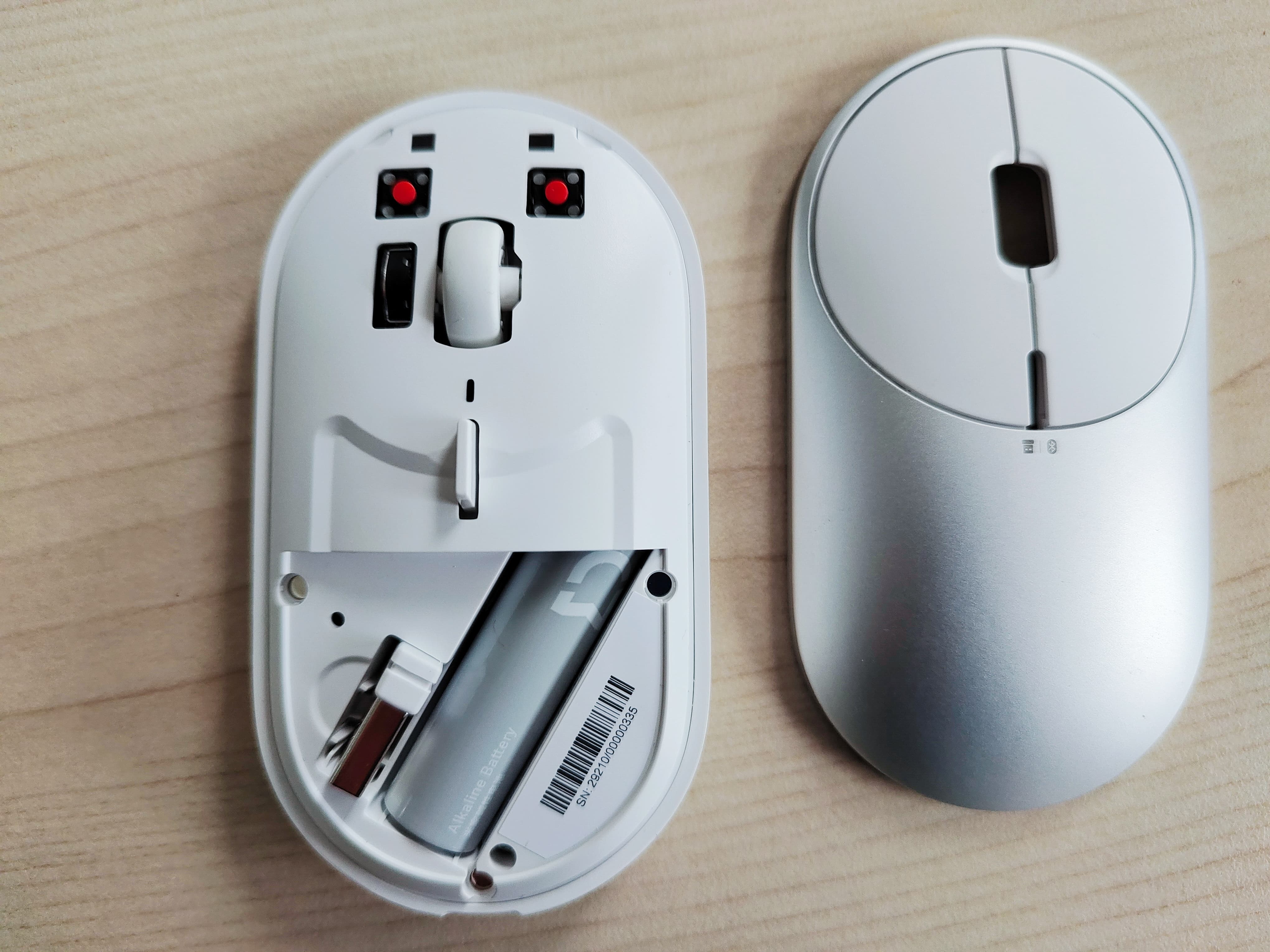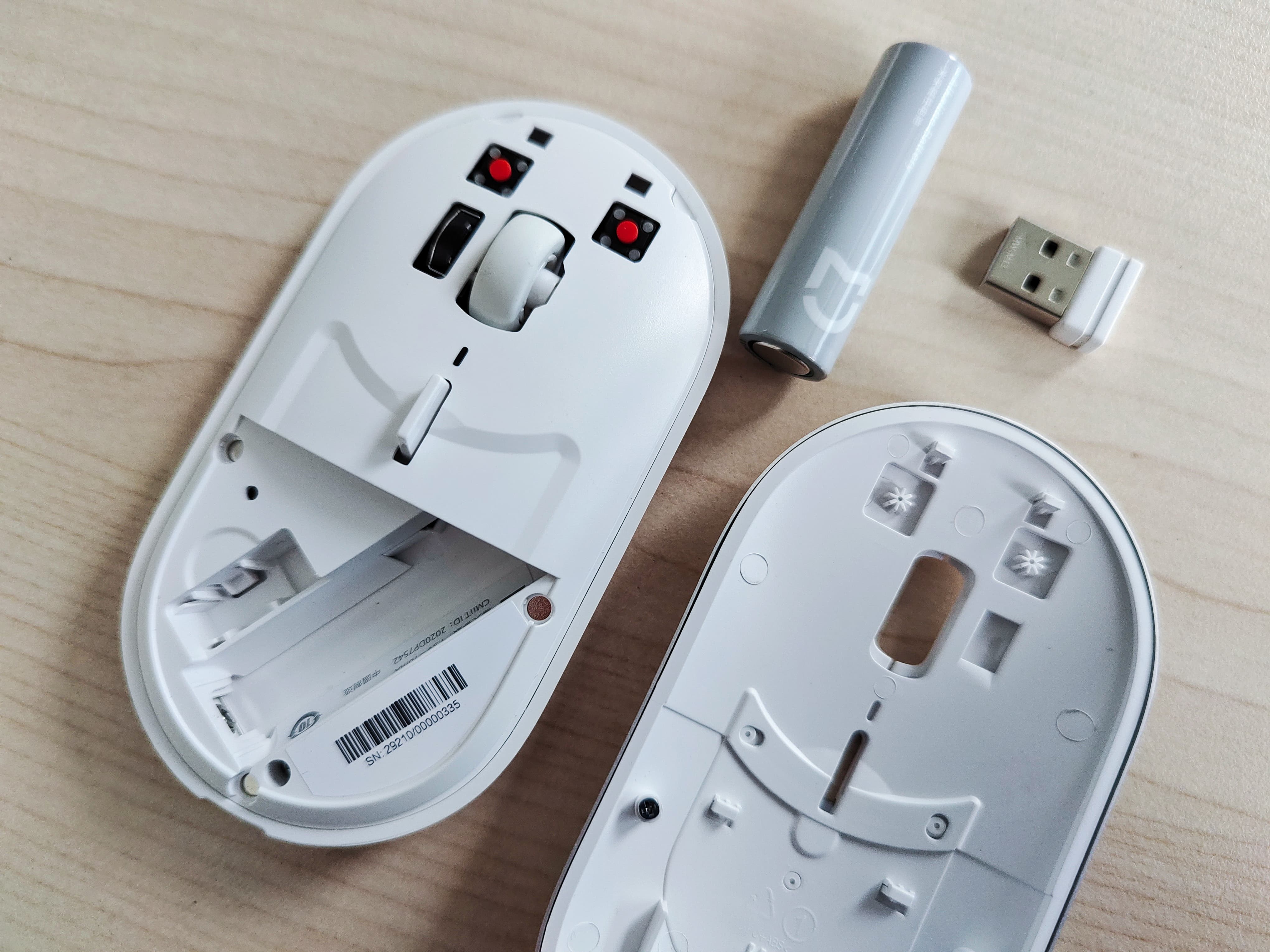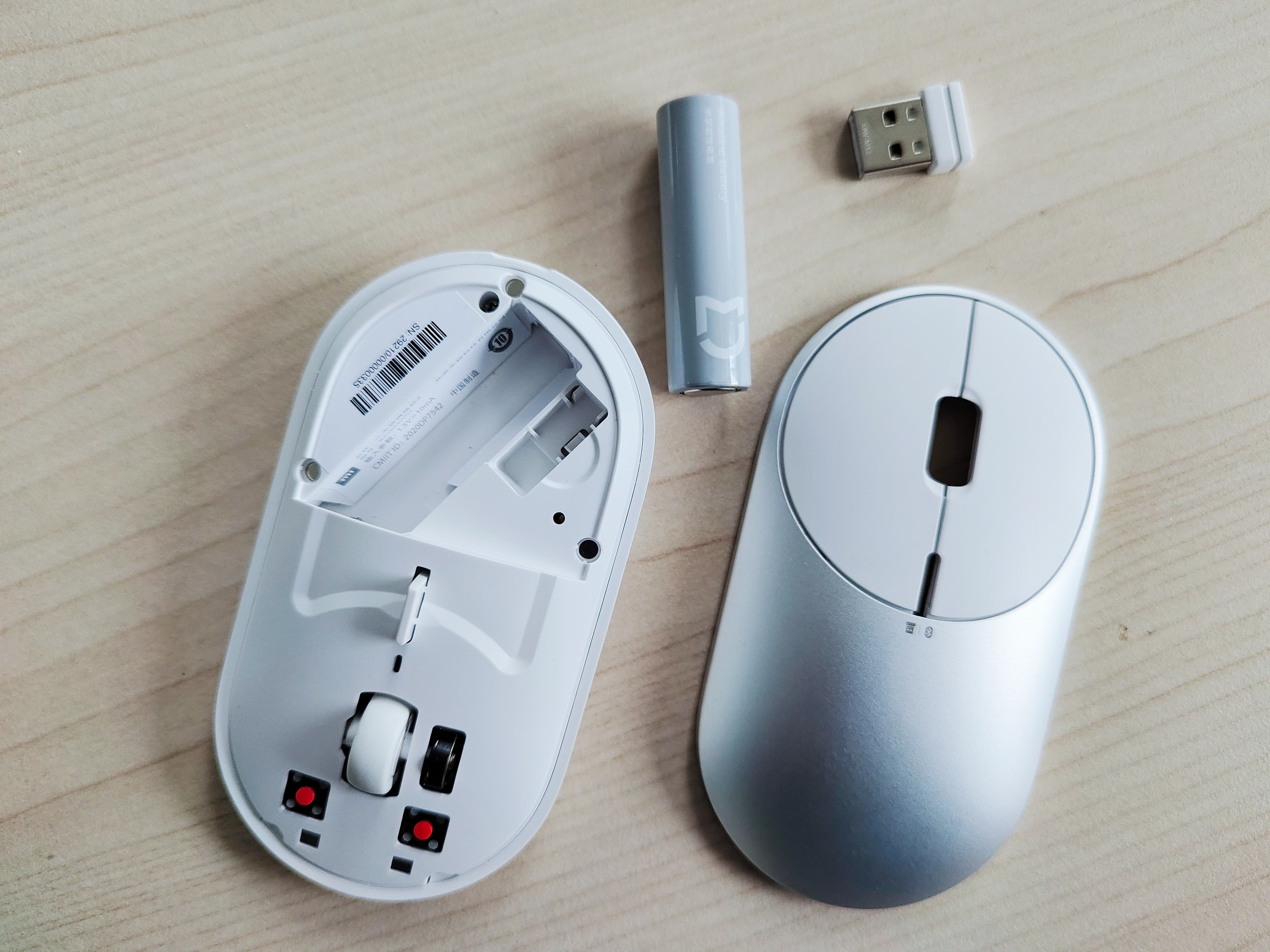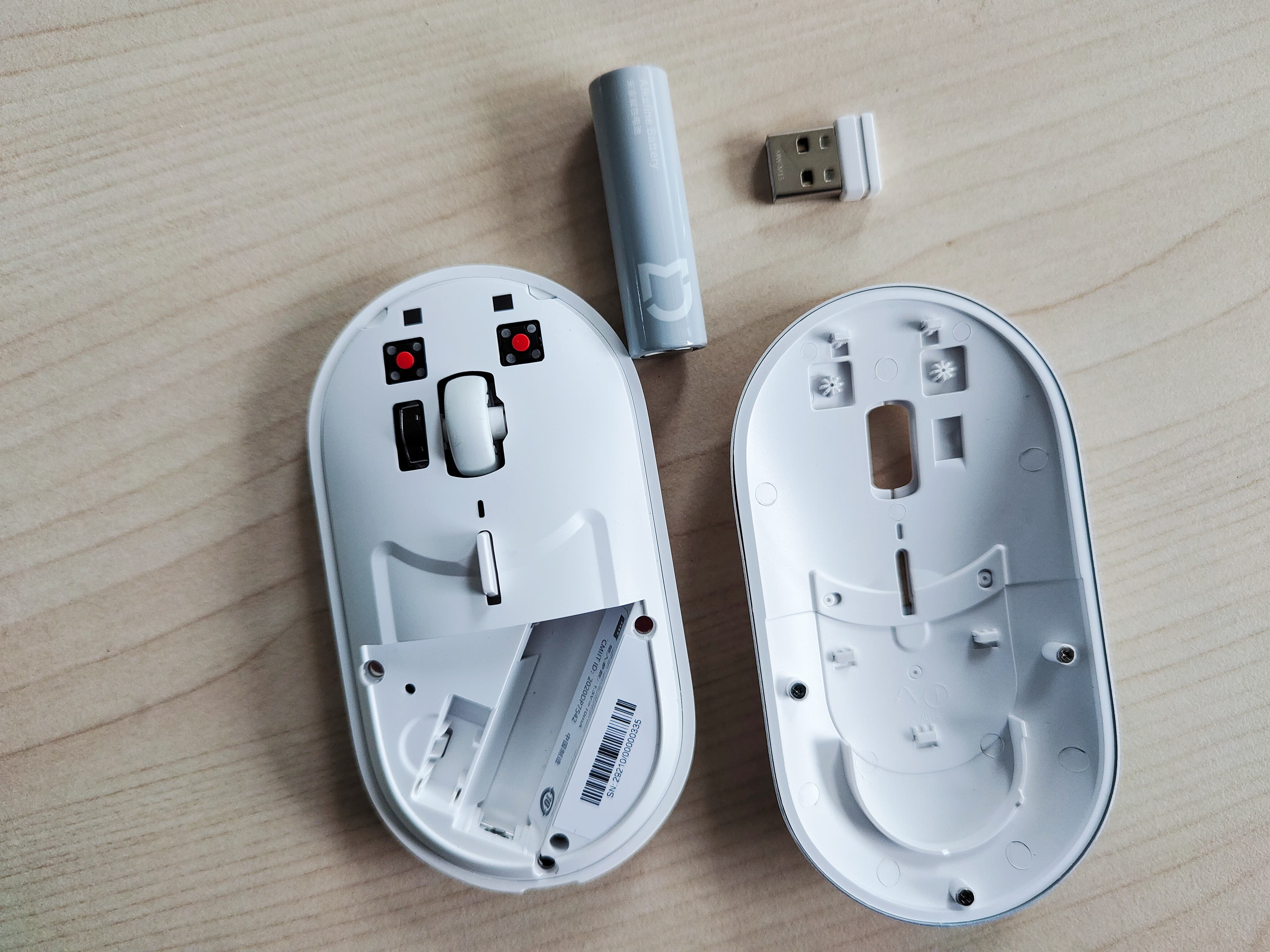 This mouse also has a very practical low-noise button. After pressing the button, the sound of the mouse button will be significantly reduced, which enriches its use scenarios. For example, places such as conference rooms and libraries need to be quiet. environment, and it is a portable mouse, the addition of this button can be said to be a match made in heaven.
The Mi Portable Mouse 2 adopts the original high-end photoelectric sensor, which meets the office needs of smooth operation even without a mouse pad in many occasions. Whether it is a desktop, frosted glass, A4 paper, cloth and other surfaces, it can be easily operated without restraint.
In terms of battery life, according to official data, a AA battery can be used for one year normally. It is understood that when the power of the mouse is lower than 10%, the red light is on. Combined with automatic sleep technology, it can reduce standby power consumption and save power and energy.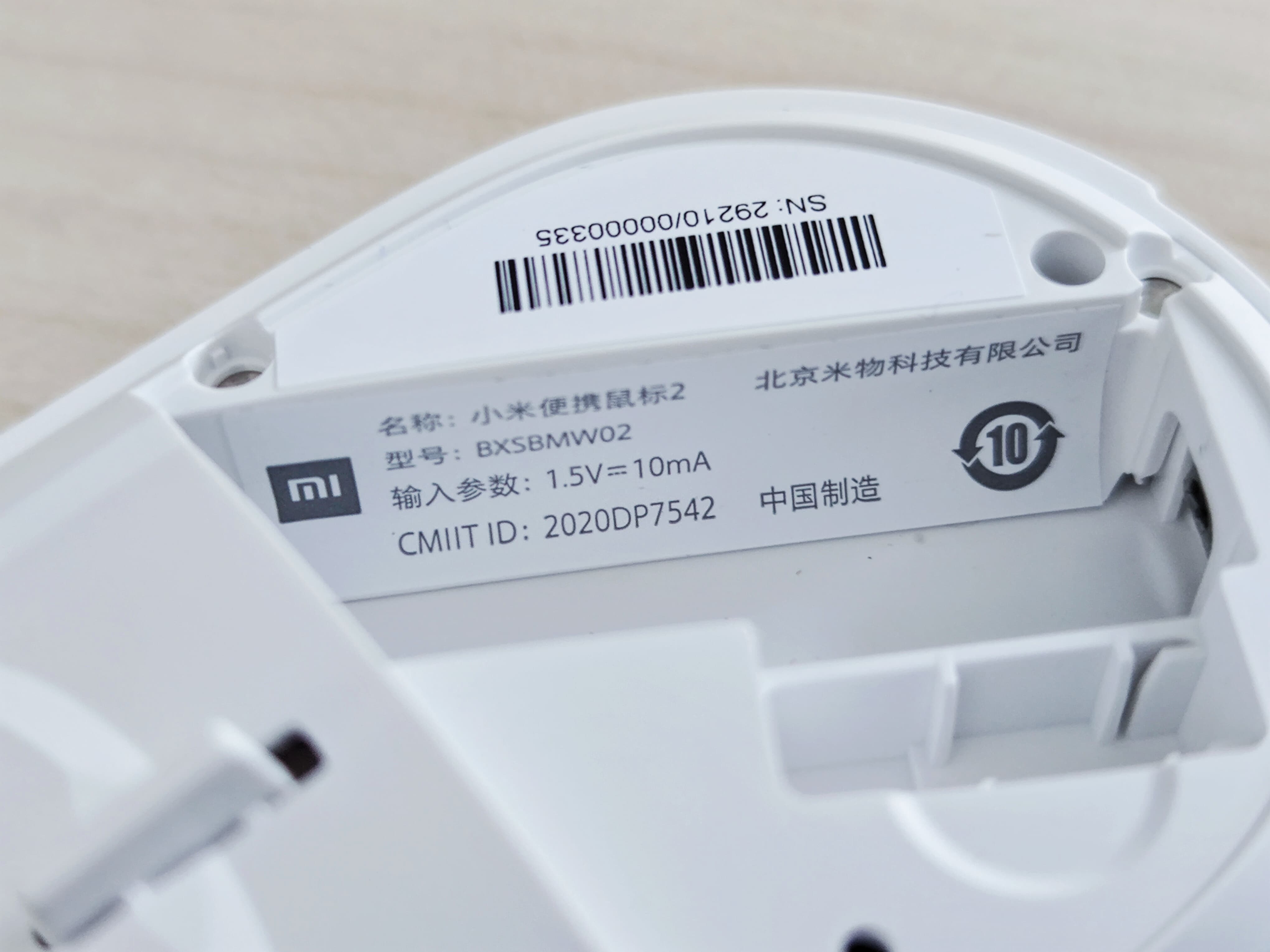 finally,This mouse has already started crowdfunding in Xiaomi Mall and Xiaomi Home. The retail price is 99 yuan, and the crowdfunding price is only 79 yuan.For a mouse with so many functions, first-class material and reliable battery life, it is another product to buy with eyes closed.