one,Foreword and picture appreciation
There is no doubt that we are in an era of fragmented reading and fast-moving consumption. We hold our mobile phones and walk in the ocean of WeChat and Weibo news. Information from all over the world is gathered on a few inches of mobile phone screens. We are always receiving this information. Panic to not miss a message, but to be buried in a fragmented message.
Can you still clearly remember the specific content of the Weibo and articles you saw three hours ago?
Books are the ladder of human progress, how long have you not read a book seriously? Maybe you will make up your mind to read a book that you have liked for a long time, but you have not yet started to read it, and an entertainment message pops up on the device may instantly destroy the reading resolution you just made.
At this point, a reader may solve the troubles of most people, because its positioning is reading, abandoning the diversity of smartphones, such as performance, photography, etc. The protagonist of our review is such a device, Aragonite BOOX MAX 3.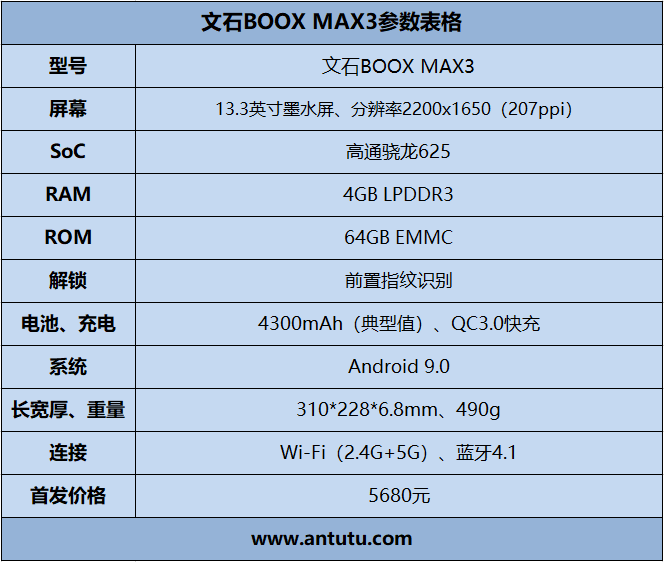 The reader has developed to this day, and there are many names, such as electronic paper books, smart books, etc. The official name of this aragonite in our hands is the smart ink tablet. The official introduction is that it is a three-in-one reader, display, and tablet. different, let's take a look.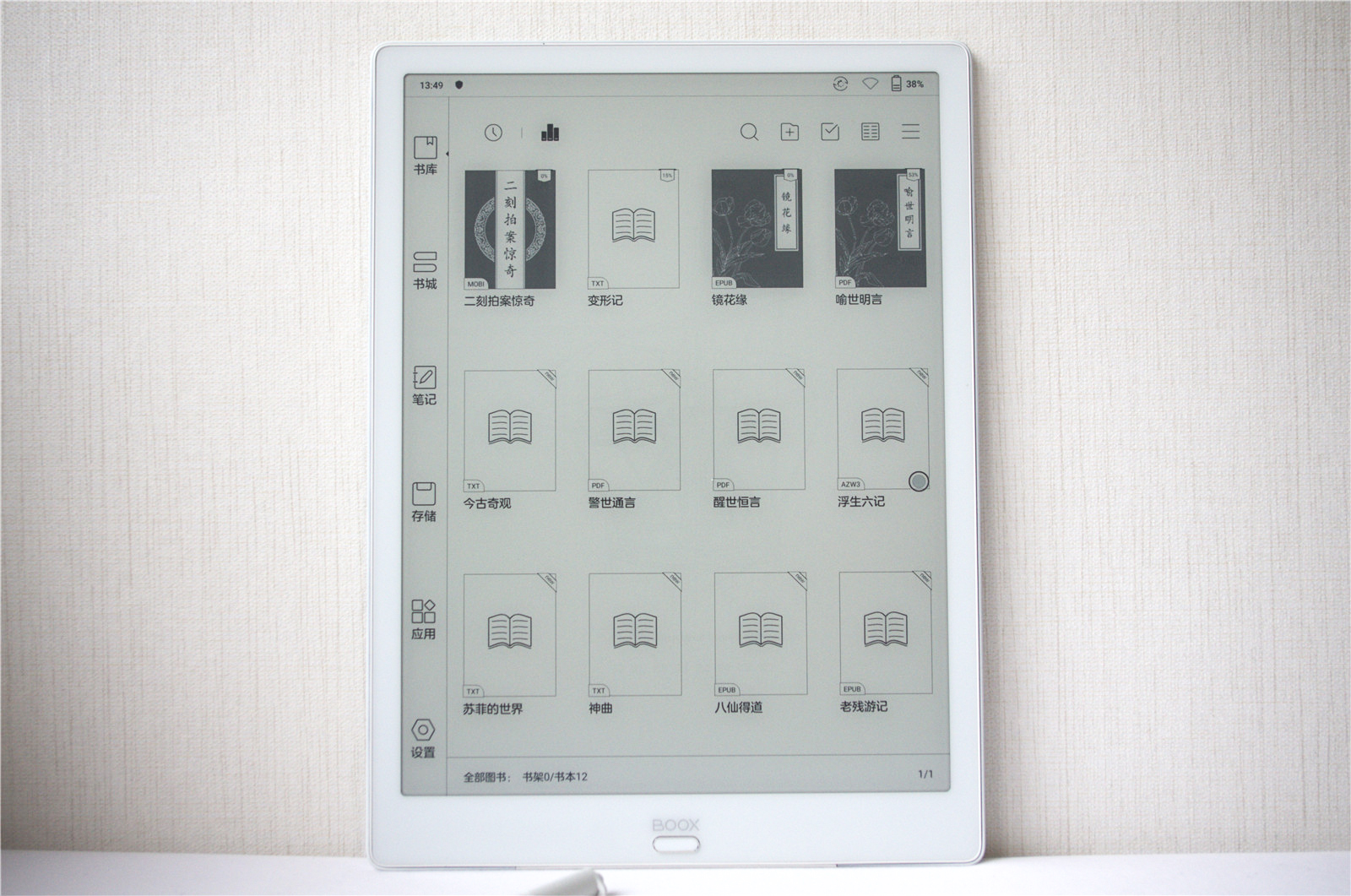 front
The first impression of Aragonite BOOX MAX 3 is that it is large and particularly large, because it uses a 13.3-inch ink screen on the front. It brings more advantages of a large screen, such as annotation of PDF files, reading multi-frame comics, etc. This large screen alone is very comfortable to read books. The physical home button below is a combination of return + fingerprint unlocking, officially known as 0.5s unlocking.
However, such a large screen is not friendly enough for users who like to hold it with one hand, and it is not convenient for daily carrying.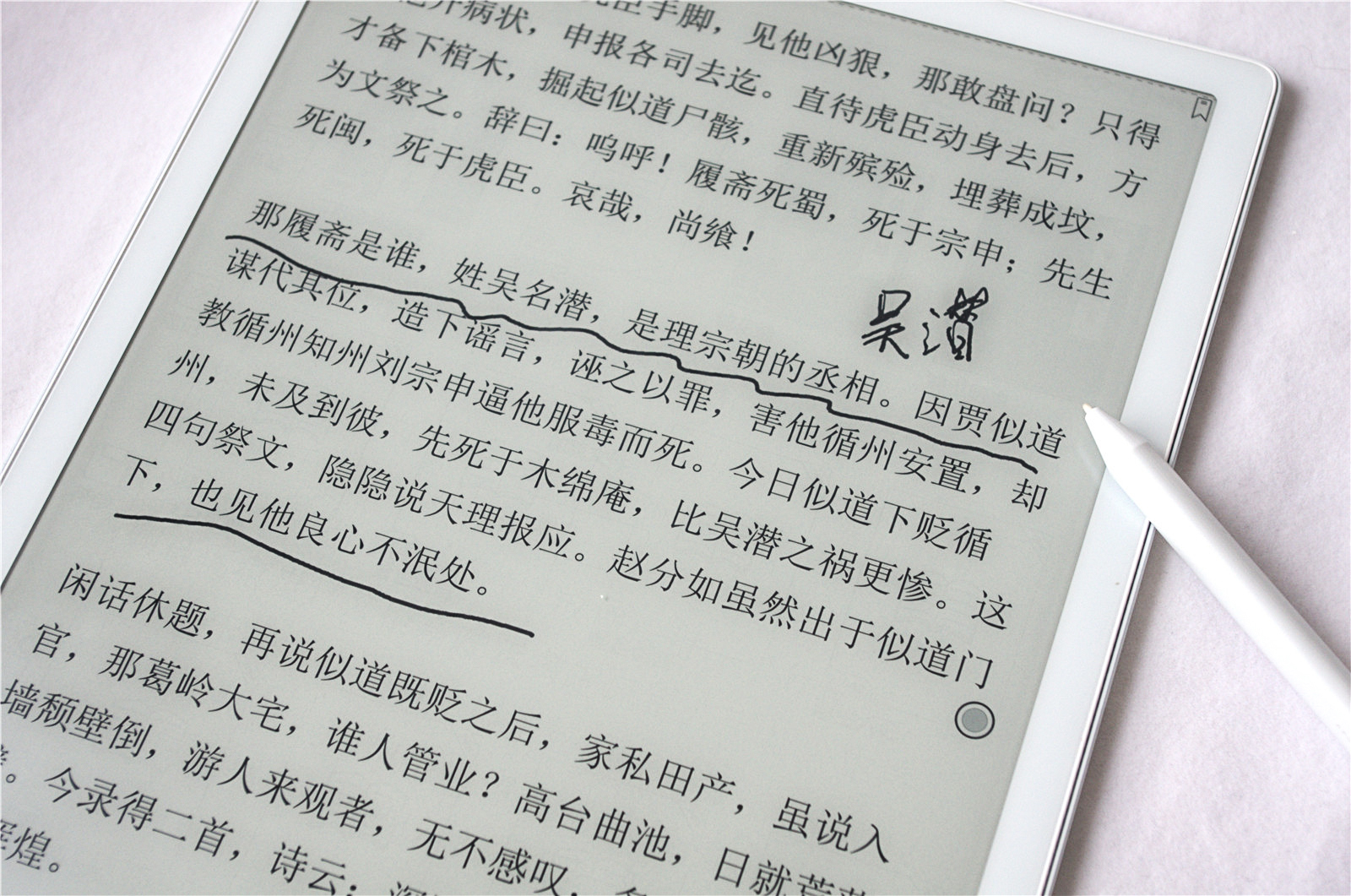 pressure sensitive pen
BOOX MAX 3 can be used with a 4096-level pressure-sensitive pen with a delay of 30ms. It is used for daily note-taking, pen annotation, etc. The previous BOOX would have some delay when writing, but I didn't feel it on the MAX 3. In addition, the device also supports full-screen handwriting, which is a good thing.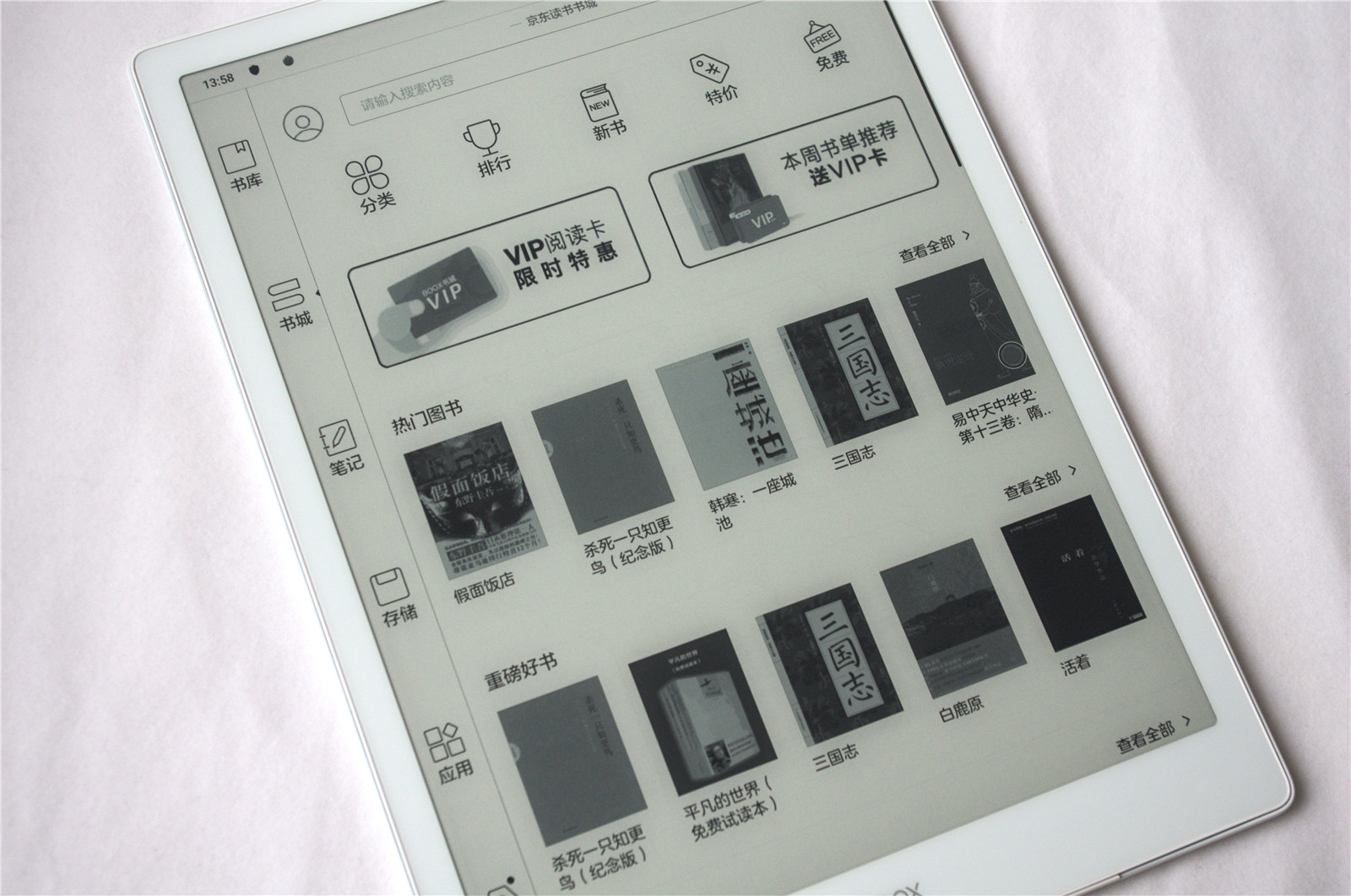 Built-in Jingdong Bookstore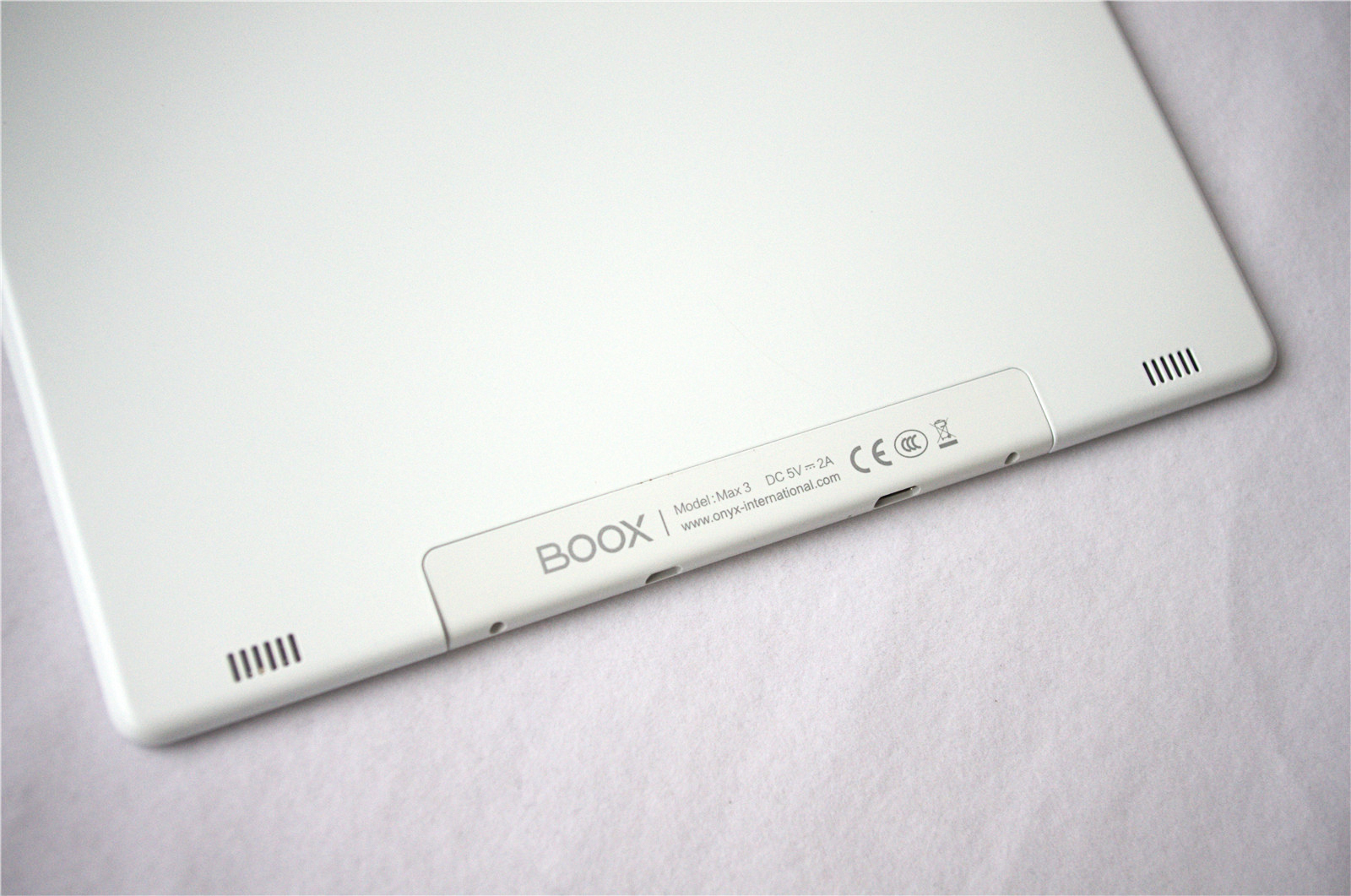 Speaker opening on the back of the fuselage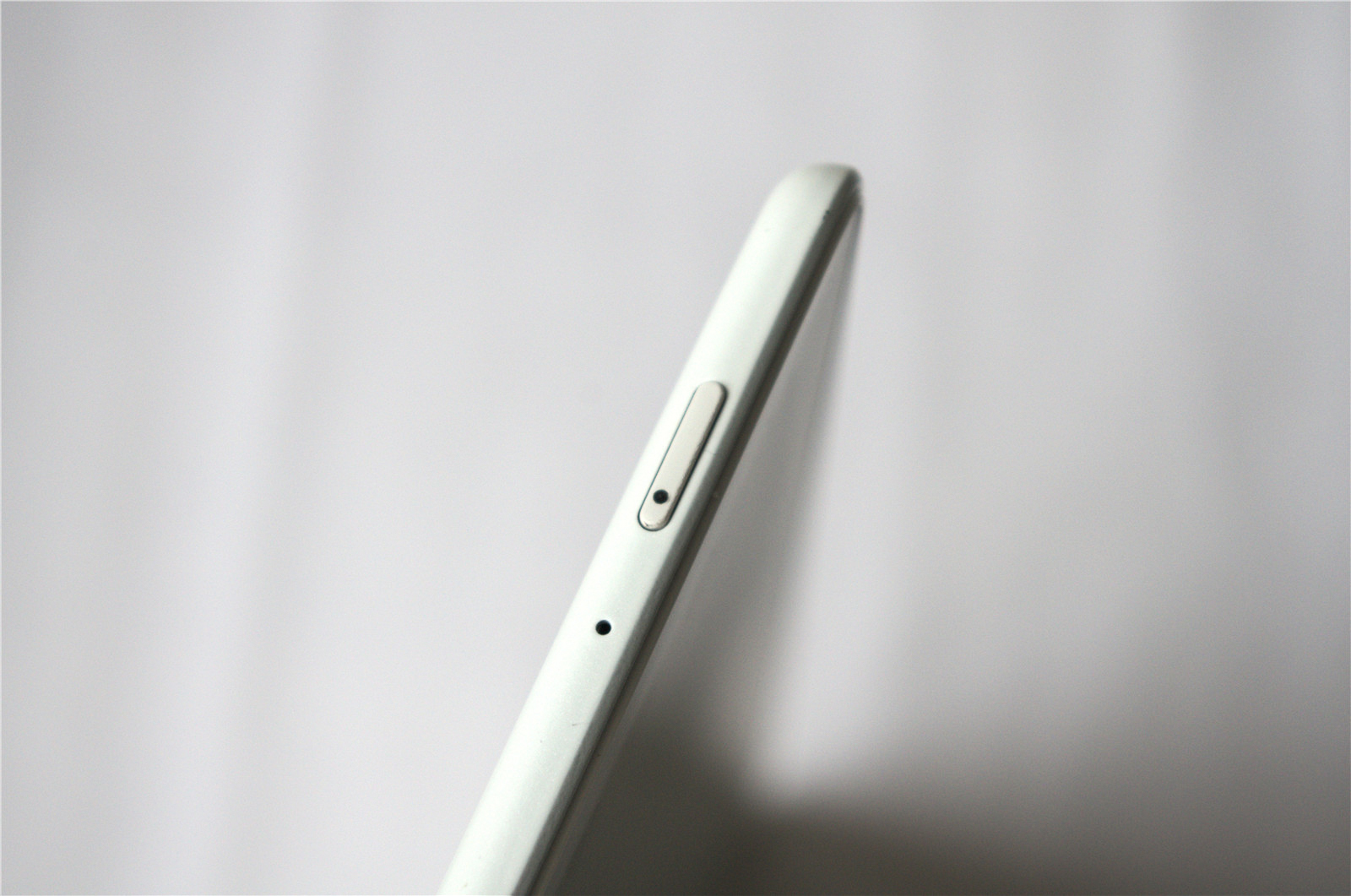 The power button and microphone on the top of the fuselage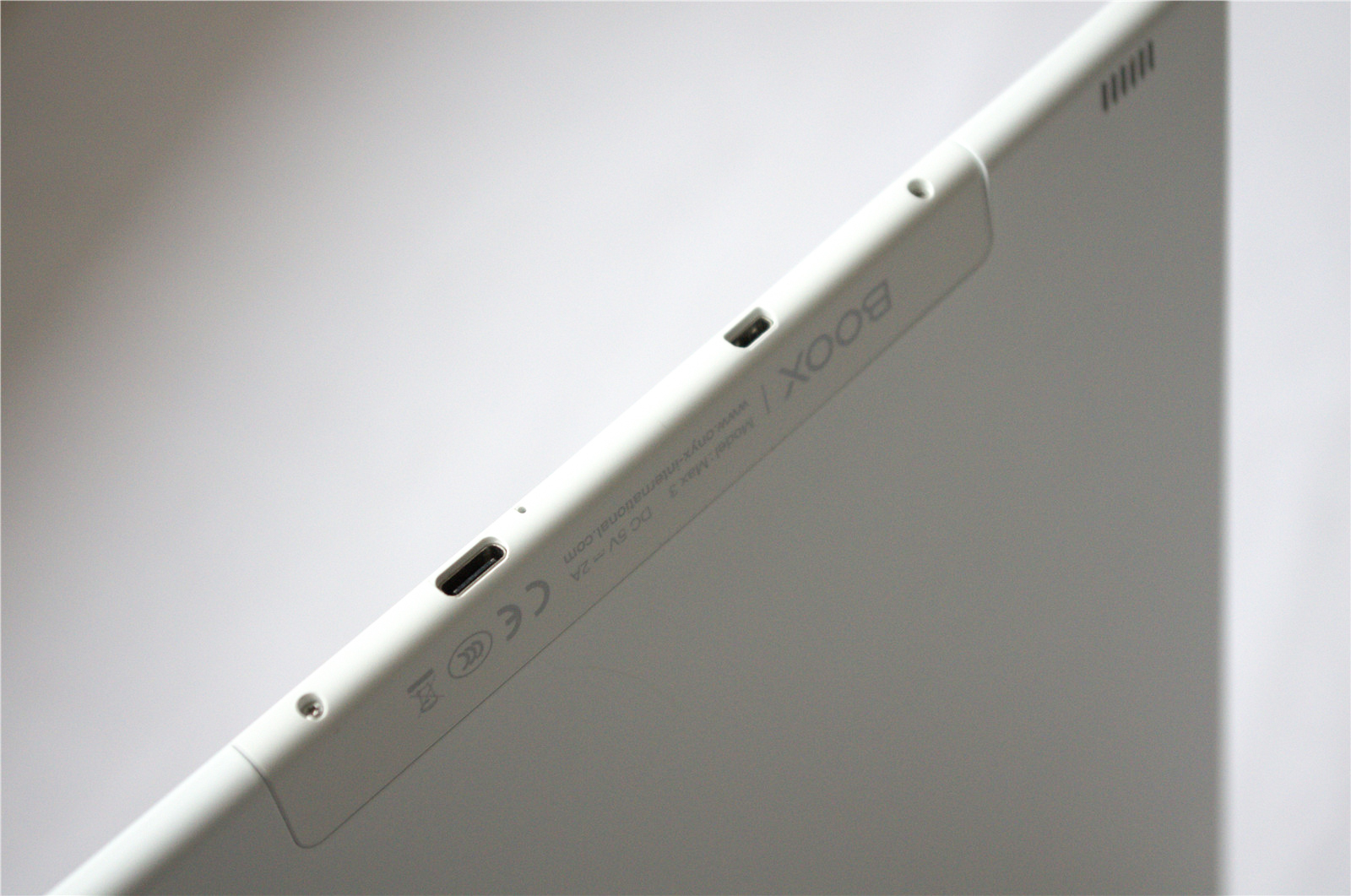 The bottom of the fuselage is the USB interface and the DP interface
two,Use experience
Before writing the review, Tutu had used BOOX MAX 3 for a period of time. In addition to reading on the large screen, the most powerful feature was the note-taking function. Tutu believes that its productivity is not inferior to that of the apple pencil.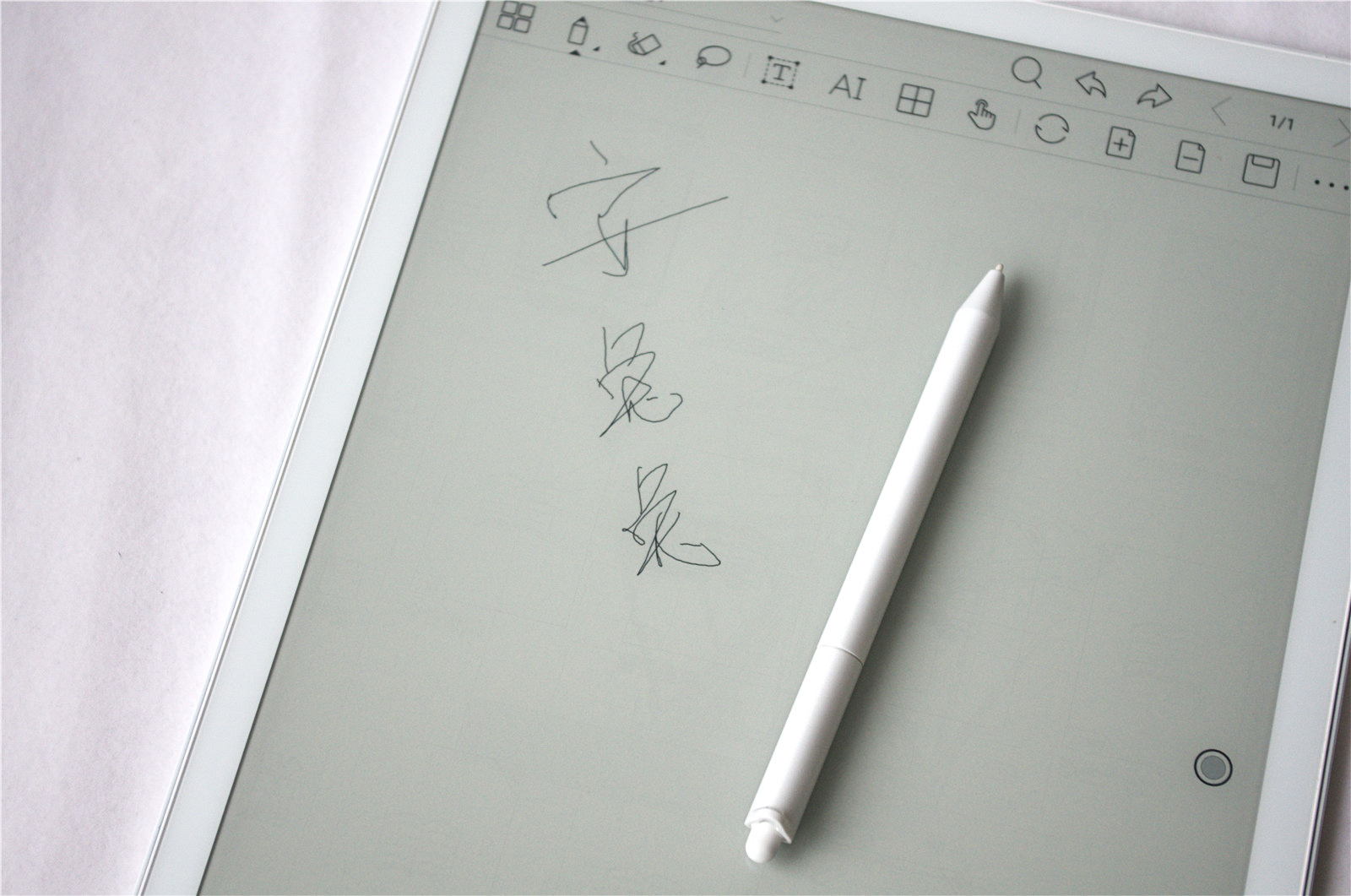 writing experience
In the actual test, no broken touch phenomenon was found. The pressure-sensitive pen is electromagnetic and does not need to be charged. However, it is light in weight and the screen is too slippery. The writing is not as real as Sony's.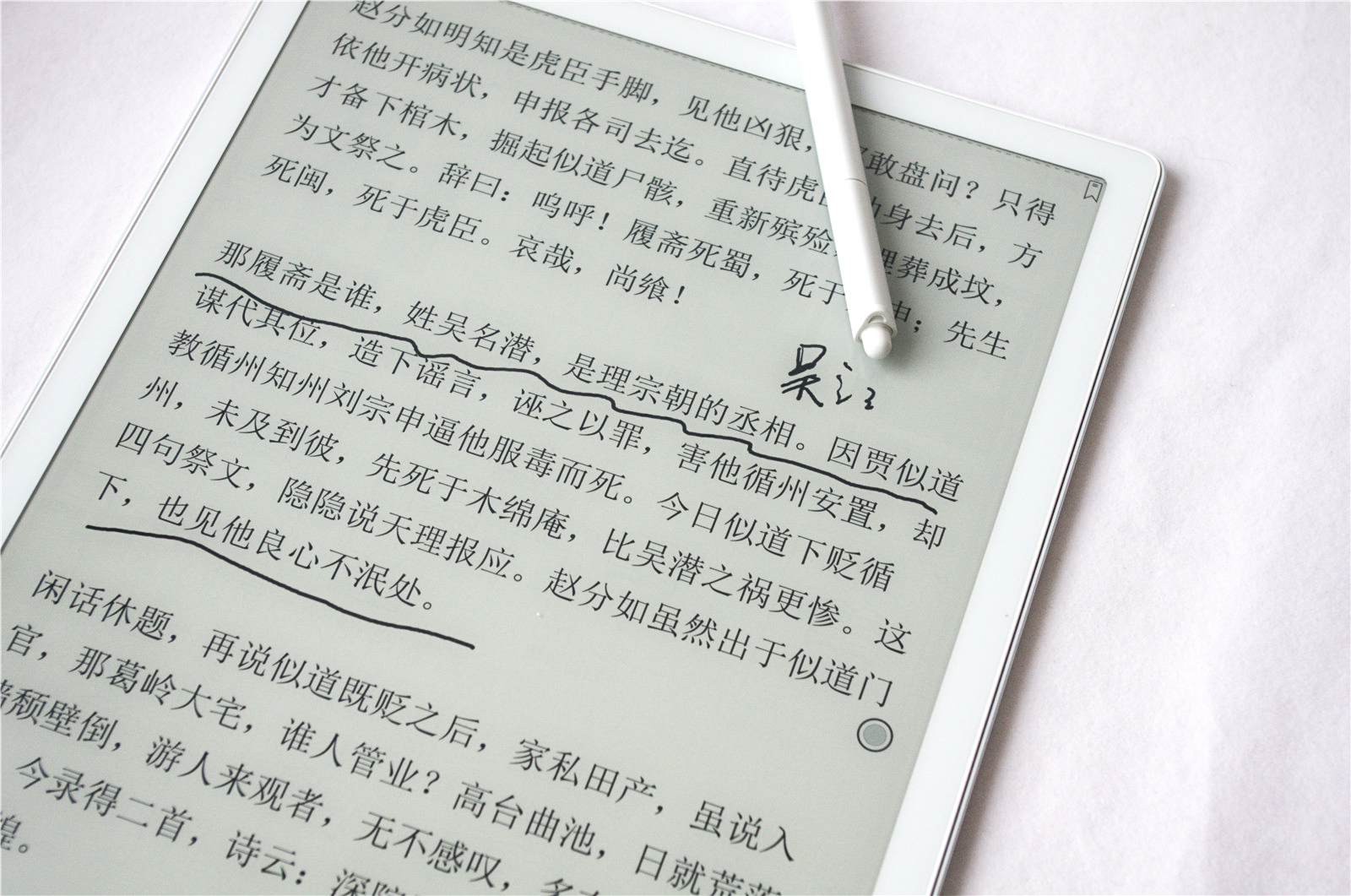 The top of the pressure-sensitive pen is the eraser function
The low writing delay is the most praiseworthy part of the MAX 3. When writing, it is very easy to follow, and it is no problem to directly replace the pen and paper.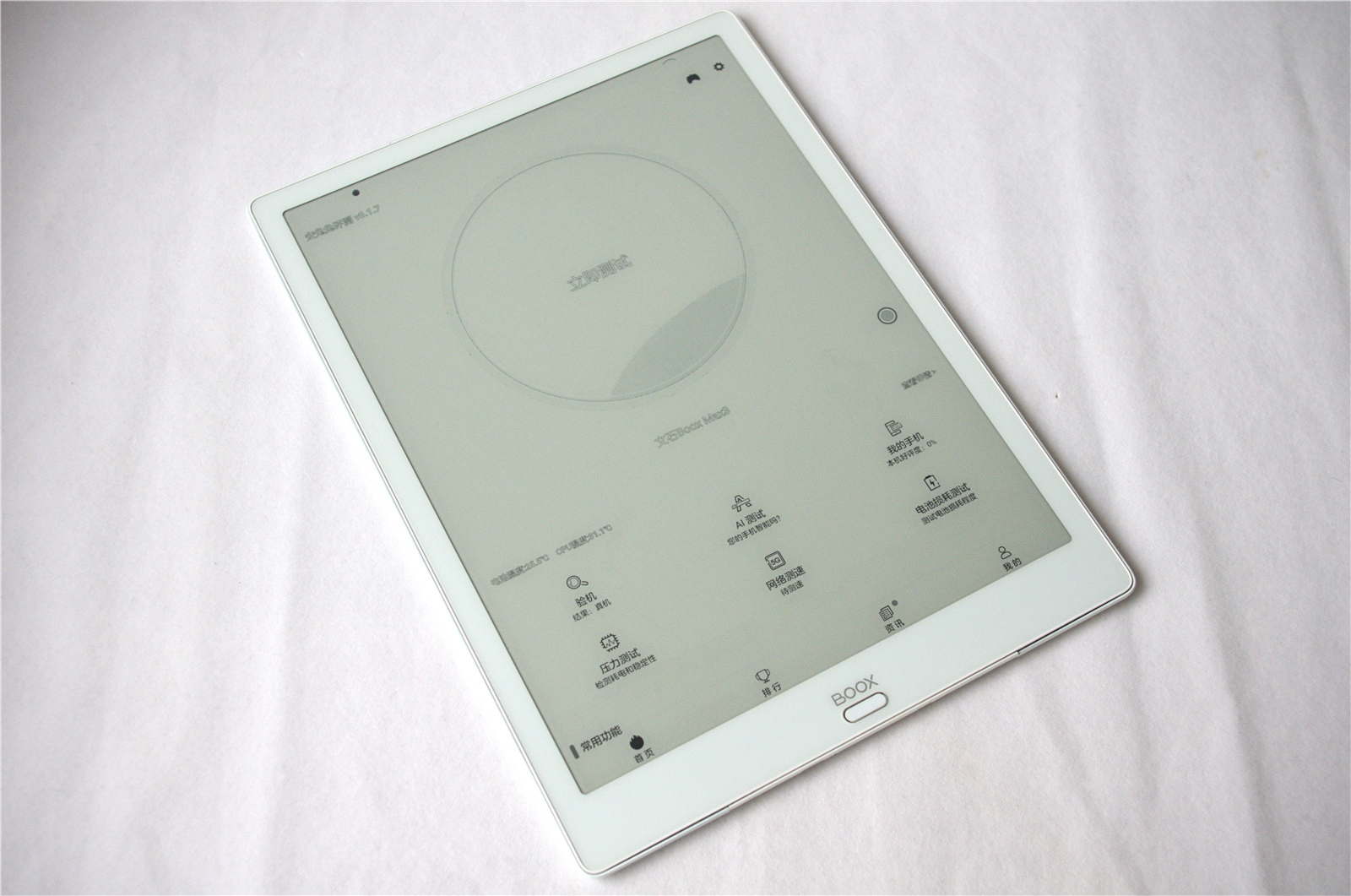 Aragonite BOOX MAX 3 runs the Android 9 system, and finally can install more APPs on the market. I still remember another reader in Tutu's hands, which is still running the Android 2.X system in its old fashion. I have seen many excellent reading APPs. I can't install it, I can only worry.
At the same time, Android 9 has another advantage, which is to install the current mainstream APP, as well as to install AnTuTu Review, read information and other operations, as well as daily reading Zhihu, Douban, etc. In addition, it also supports TXT, EPUB, PDF, MOBI, EBK, UMD and other formats, which is more than enough for daily reading.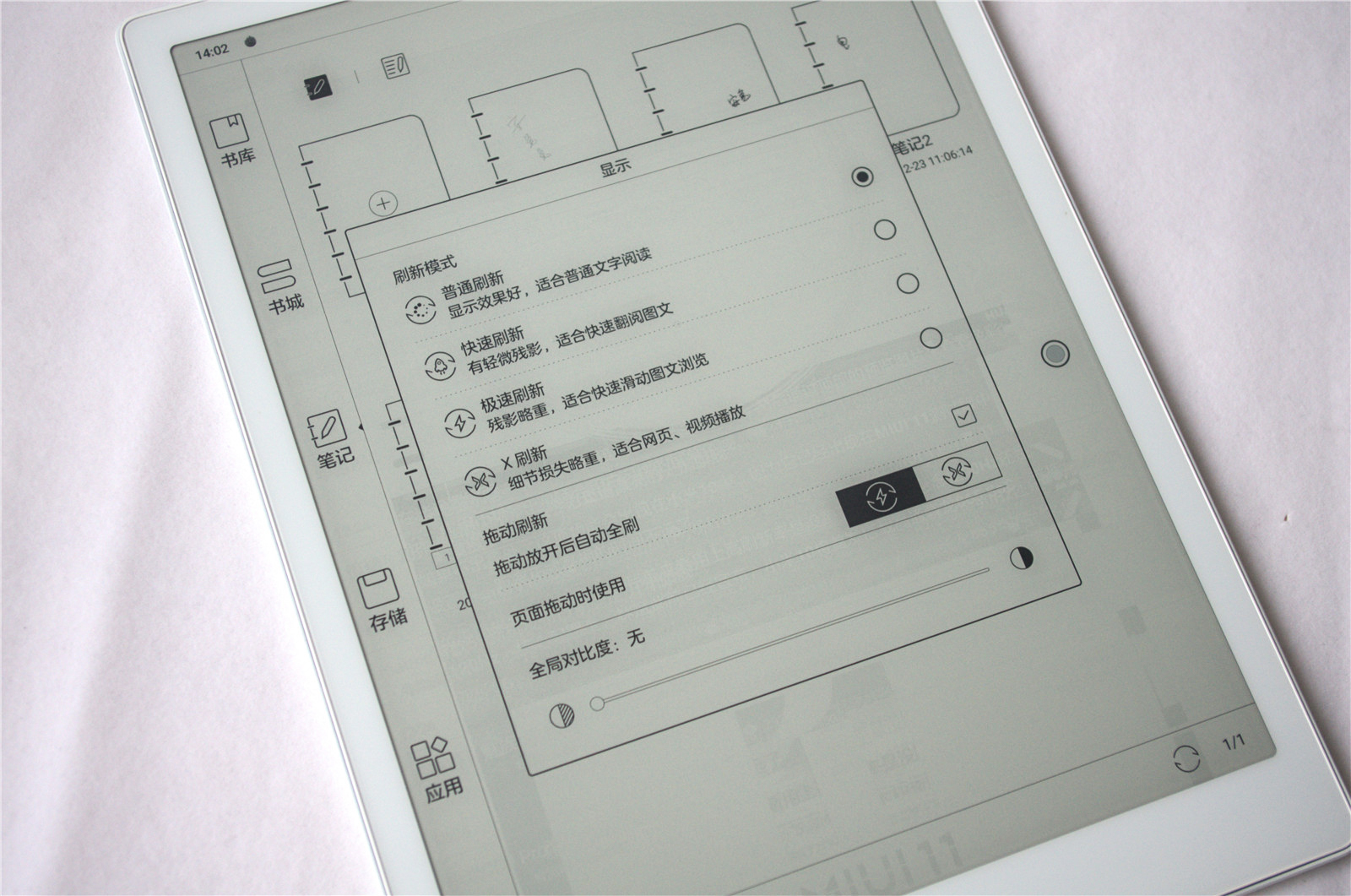 BOOX MAX 3 can adjust the refresh rate. The official provides four refresh methods. Among them, X refresh is used to connect to the computer, and is used to write codes, articles, etc. to protect the eyes. However, the ink screen itself refreshes slowly, and aragonite is only optimized for it. The adjustment at the software level can only be said reluctantly when it is used to watch videos.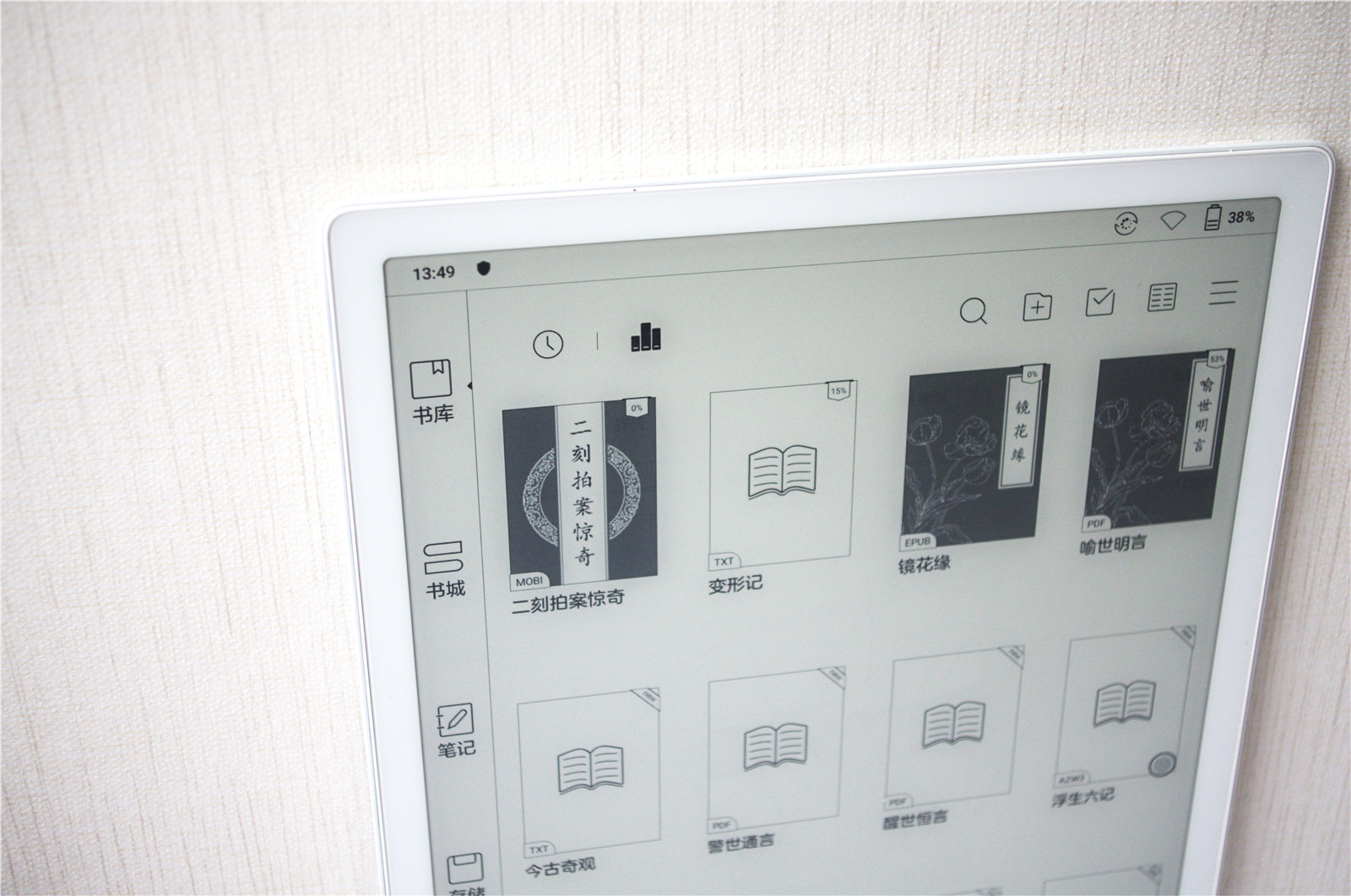 In terms of battery life, Aragonite BOOX MAX 3 benefits from the low power consumption of the ink screen and Snapdragon 625, coupled with the 4300mAh battery, which has a very good battery life. Tutu can be used for 8 days with a full charge, with an average of more than an hour a day. Still more than 35% charged.
In addition, MAX 3 does not support backlight, so it is not suitable for reading at night. It can only read books with the lights on, which is not good for users who are used to reading books to help them sleep.
three,Summarize
Aragonite BOOX MAX 3 may not be a good tablet, but it is definitely an easy-to-use reader. The addition of the pressure-sensitive pen maximizes the application of the large screen. In addition to being convenient for annotation during reading, it can also realize writing meeting notes. , annotation, book summary and other functions.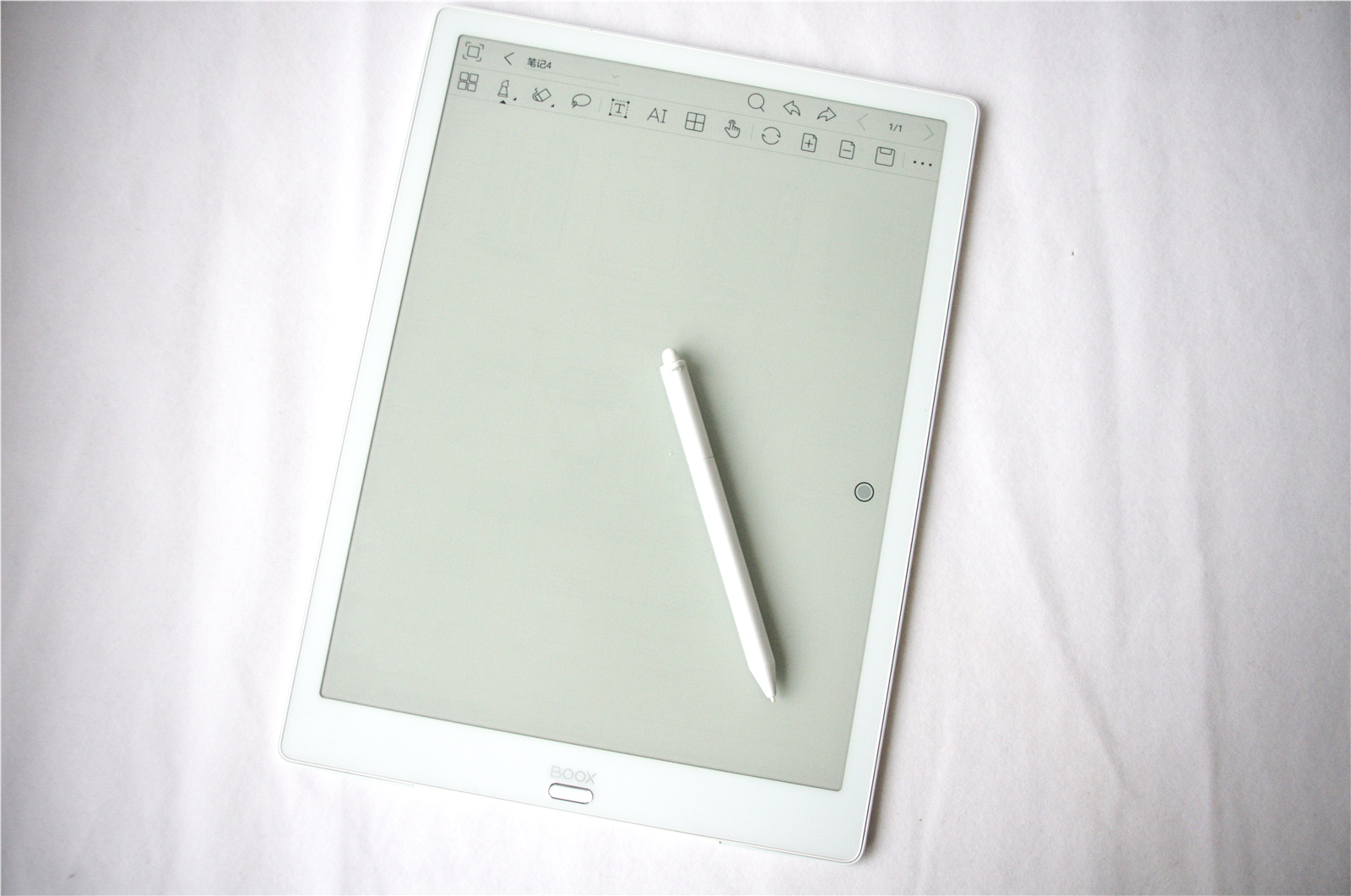 In terms of reading experience, the visual effect brought by the ink screen is enough to kill the LCD and OLED screens of mobile phones. Although there is still some distance to replace paper, the advantage of e-books is that more books are stored, which is convenient for users to watch. It is also a pity that BOOX MAX 3 does not have backlight support, and users who like to read at night need to consider it.
In terms of price, Aragonite BOOX MAX 3 is not cheap at 5,680 yuan, but considering this refreshing ink screen and powerful note-taking function, it is acceptable to bite the bullet.
In fact, as a reader product, MAX 3 can read and write in one. You can use it to read e-books and various materials, as well as annotate the content and record notes, bringing higher productivity. If it is convenient To a certain extent, it has replaced the traditional paper and can bring a better and convenient experience for reading.