At the press conference on March 29, in addition to several new heavyweight mobile phones, Xiaomi also released a lightweight product, which is the Xiaomi Mi Band 6, which can be called a national product.
The new Mi Band 6 is equipped with a 1.56-inch retina-level runway full screen, with rich personalized dials, IP dials, custom dials and color wristbands, and has been further upgraded in practical functions, supporting blood oxygen saturation detection, 30 It is a sports health assistant suitable for everyone.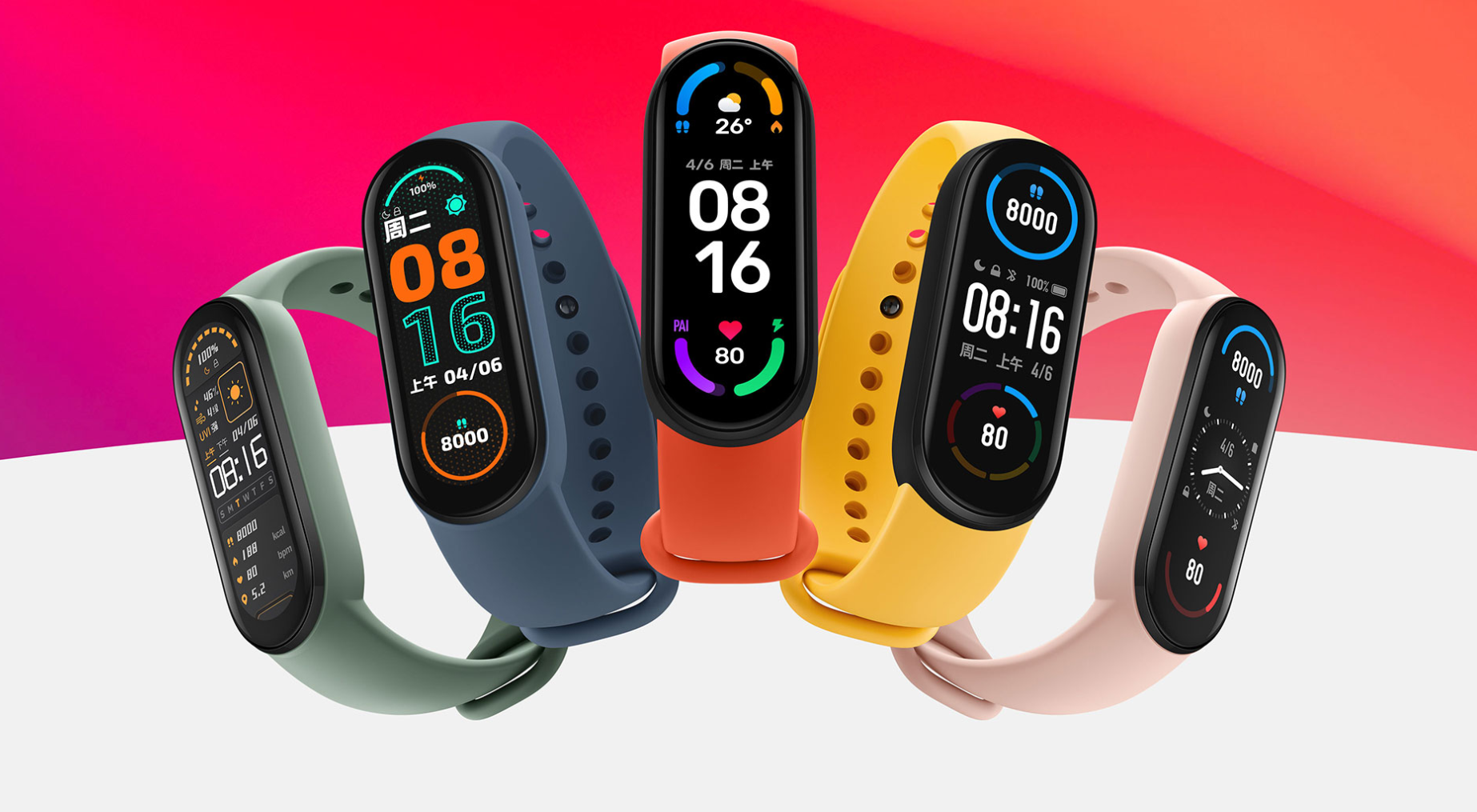 The outer packaging is still in black + the physical appearance of the product, which is clear at a glance, and the huge letters of 6 are very eye-catching.
The side of the box gives the functional items and usage environment supported by Xiaomi Mi Band 6 in great detail. For a product with a price of less than 300 yuan, it has already achieved the phrase "I give everything I can give." " status.
The inside of the package is very simple, and the bracelet + magnetic charging cable is basically useful.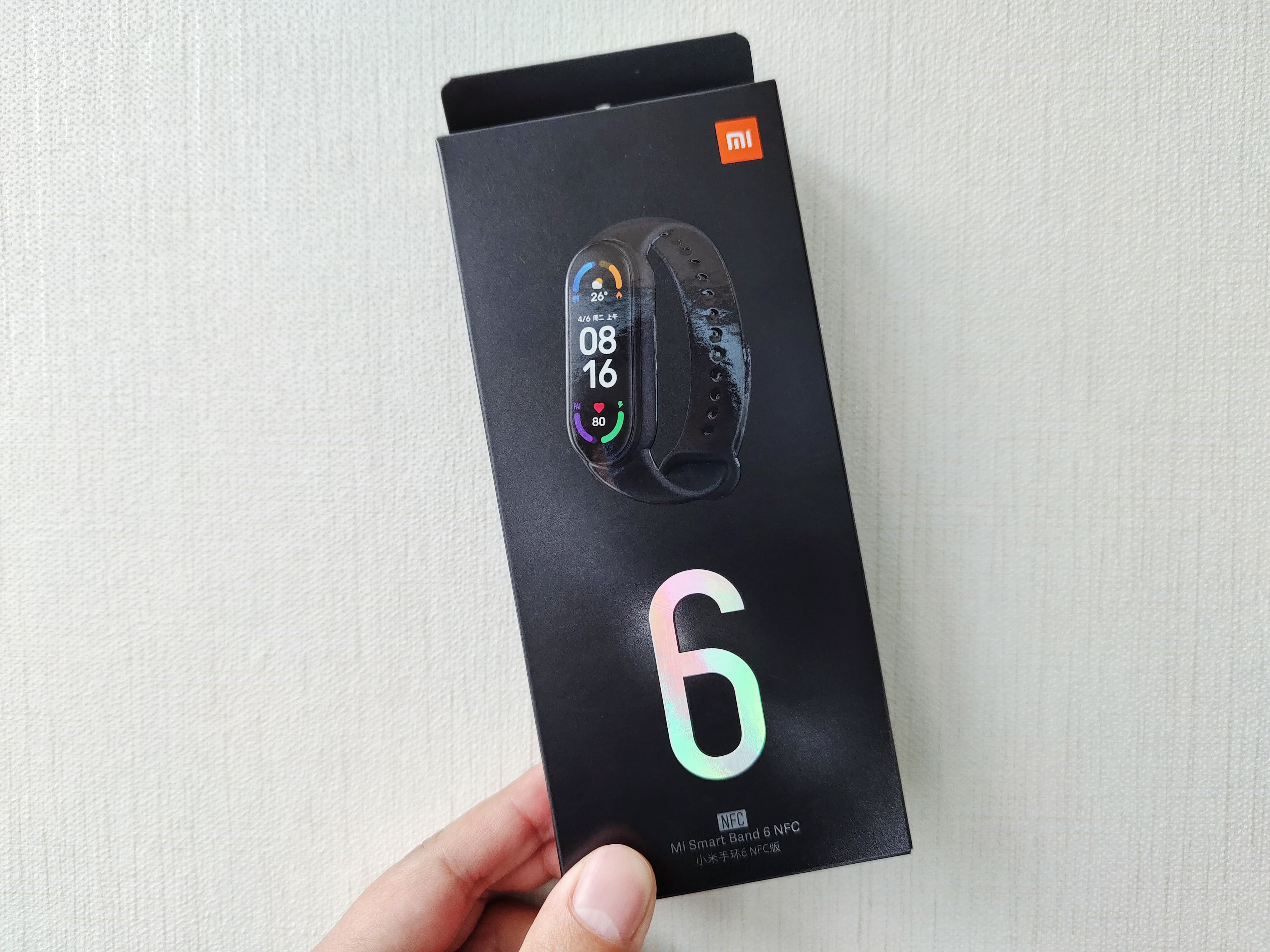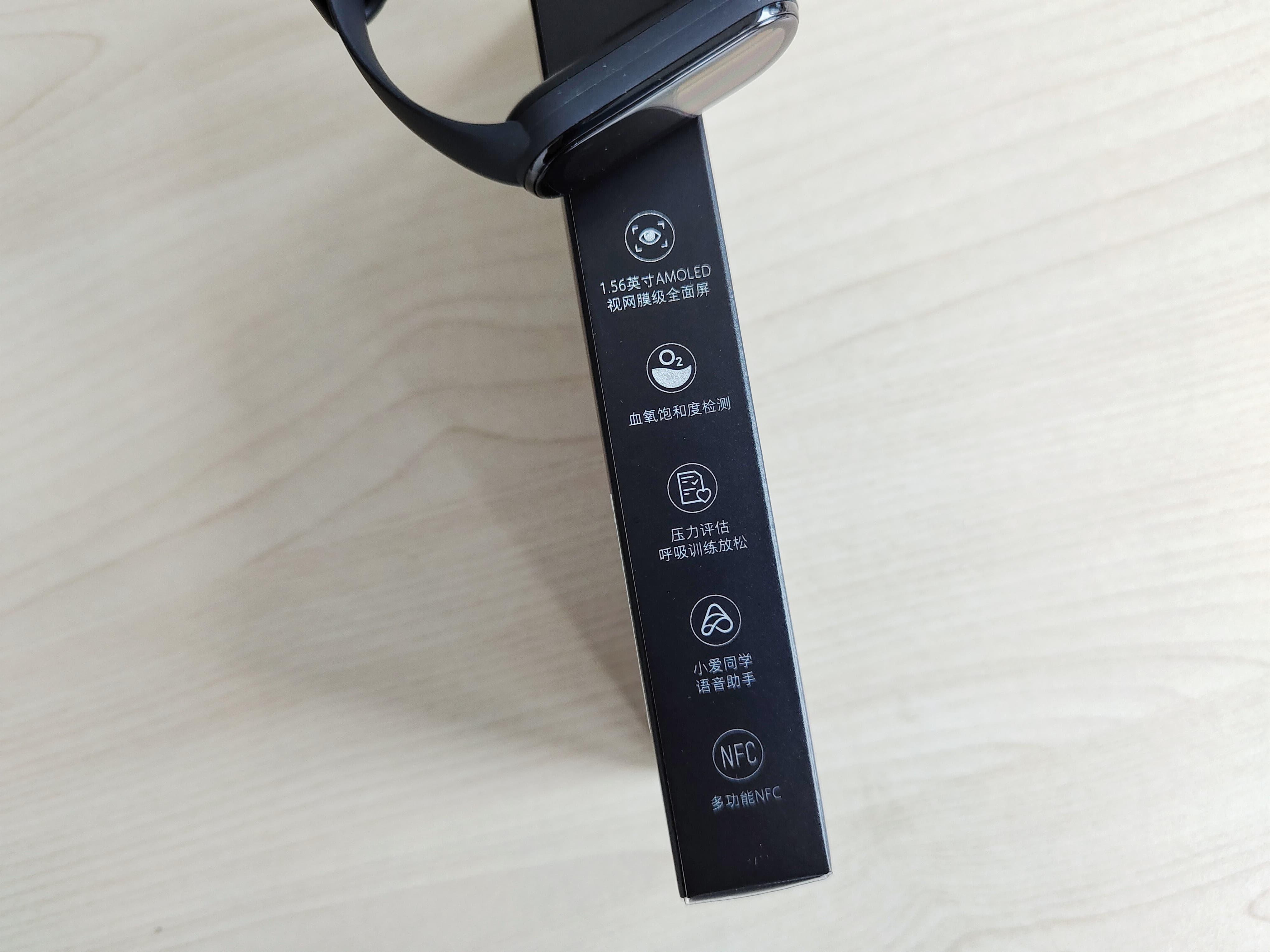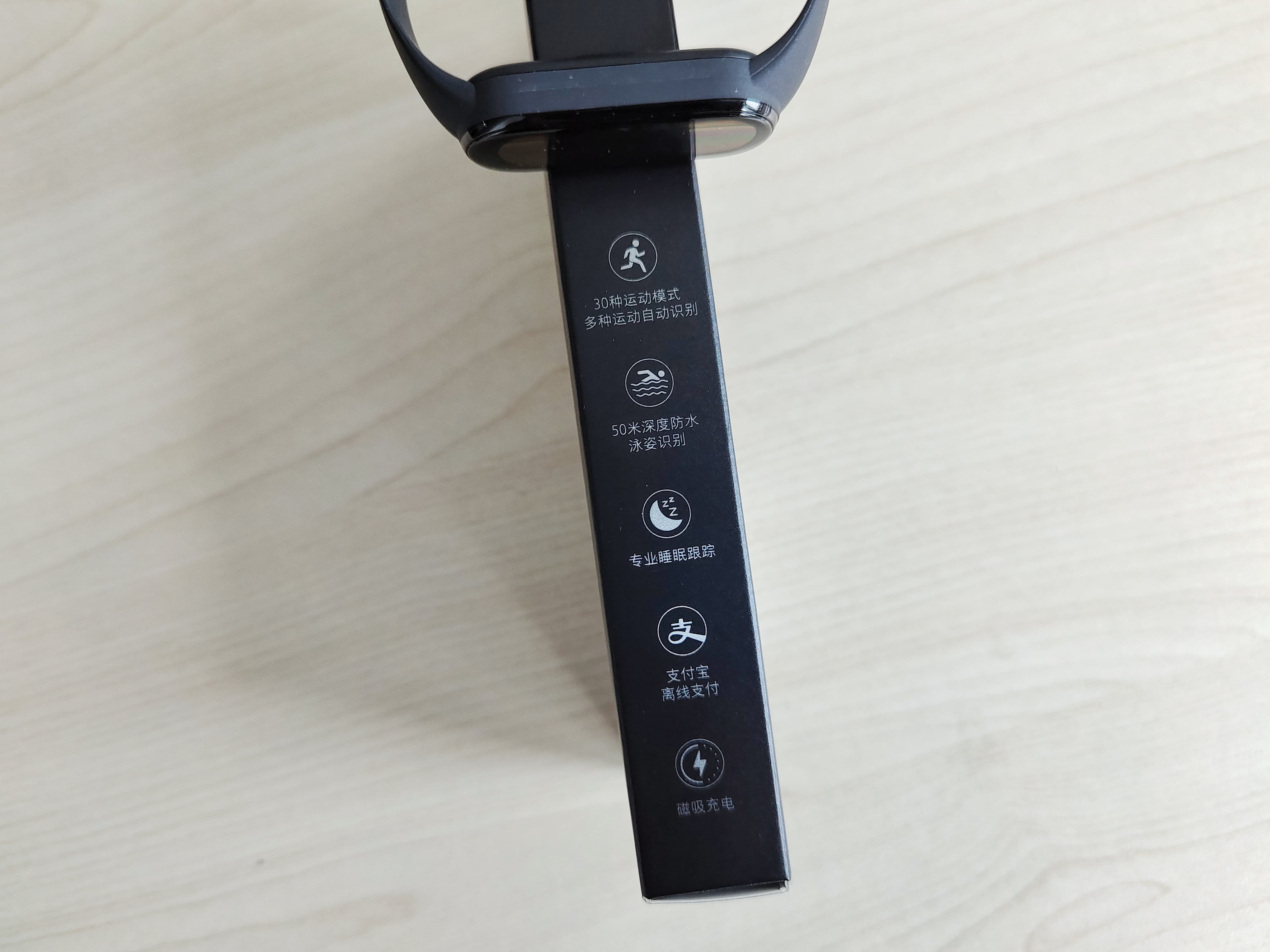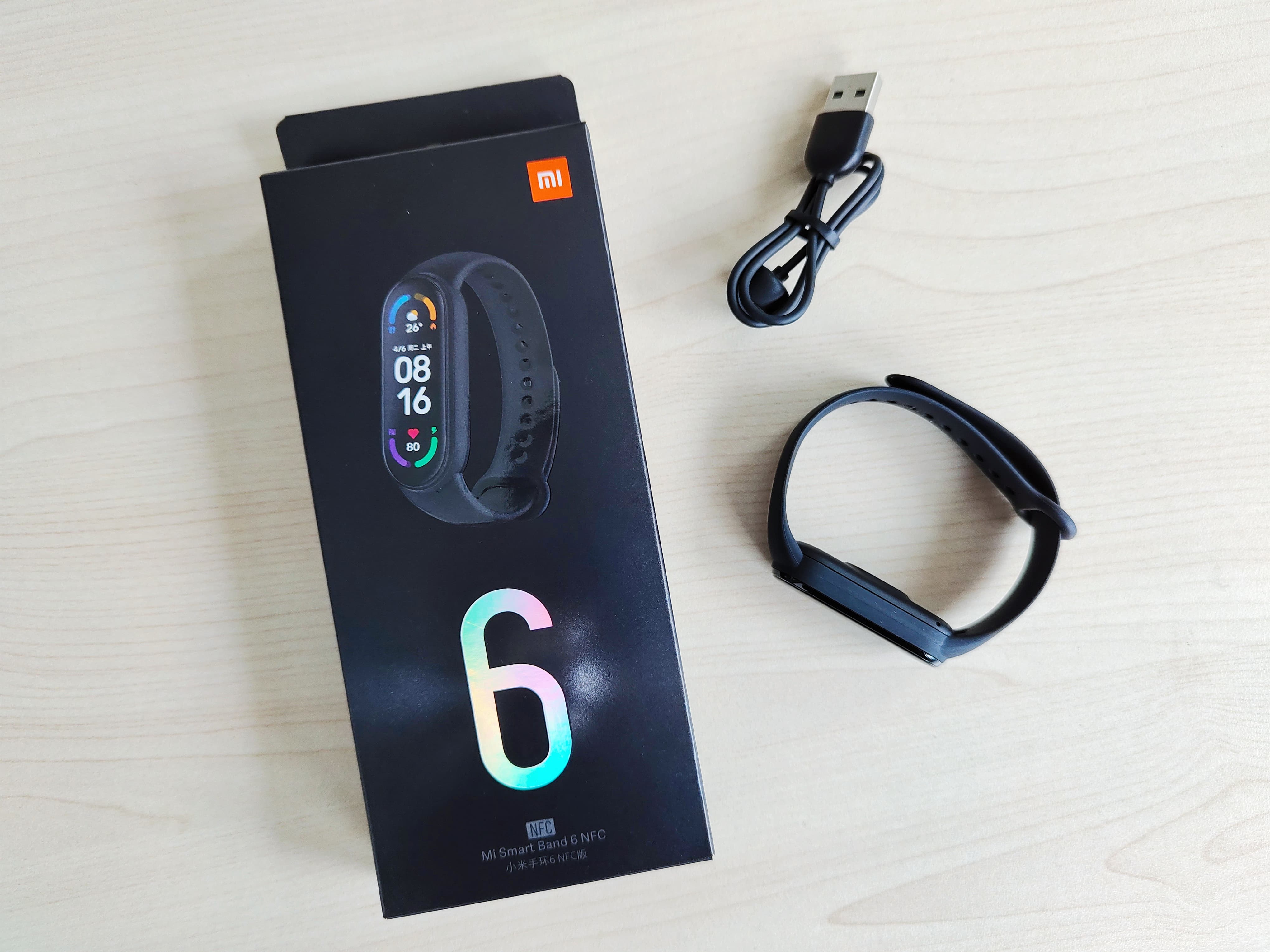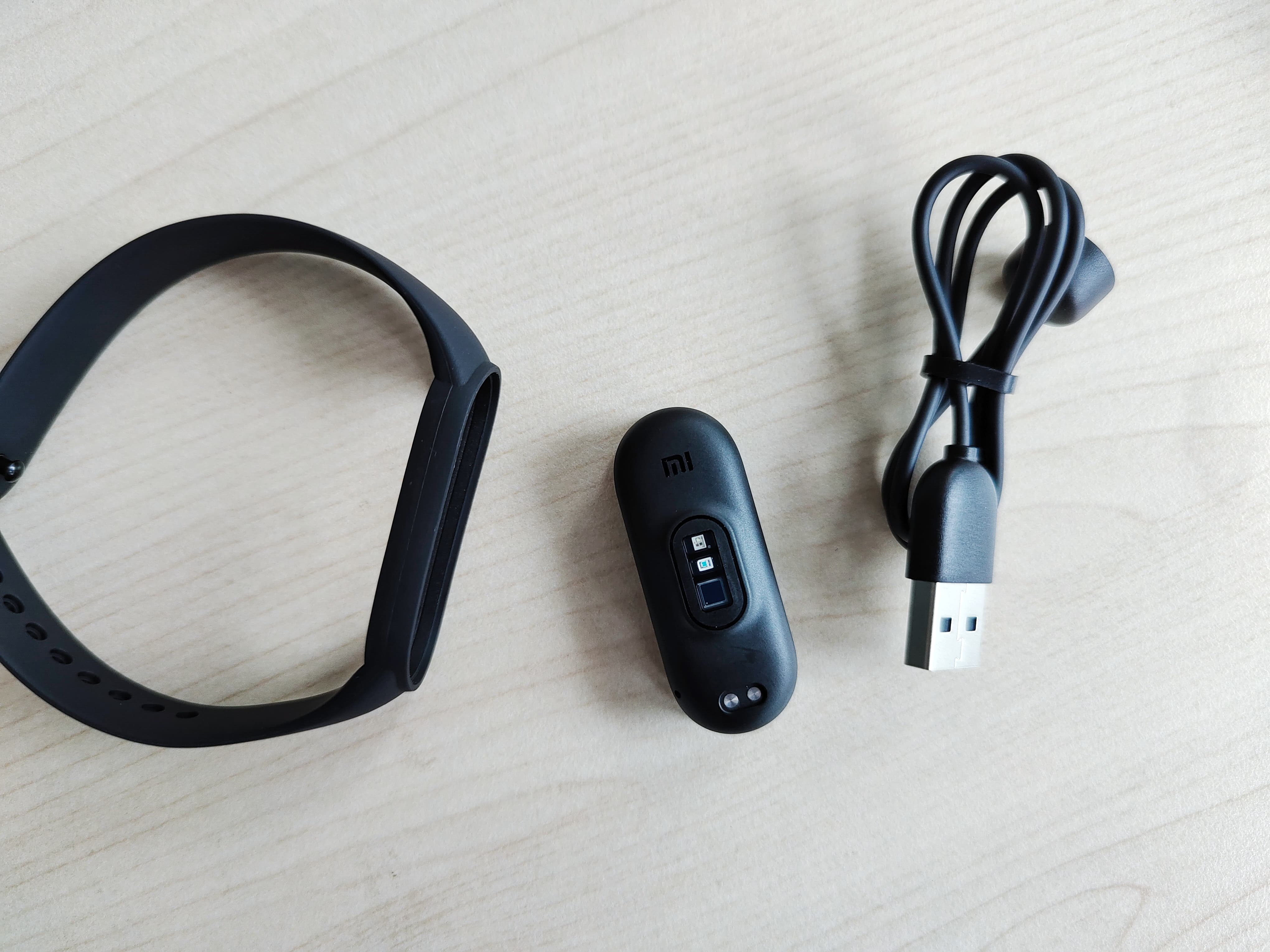 The 1.56-inch screen of Xiaomi Mi Band 6 is actually the biggest upgrade. It adopts special-shaped cutting technology in appearance, the display area is increased by 50%, and the 326 PPI reaches the retina level, and the screen slides up, down, left and right very smoothly when used. , there is no lag at all. If you have to pick your bones, it is now spoiled by the mobile phone with high refresh screen. Looking at the screen without high refresh screen will feel a little stuck.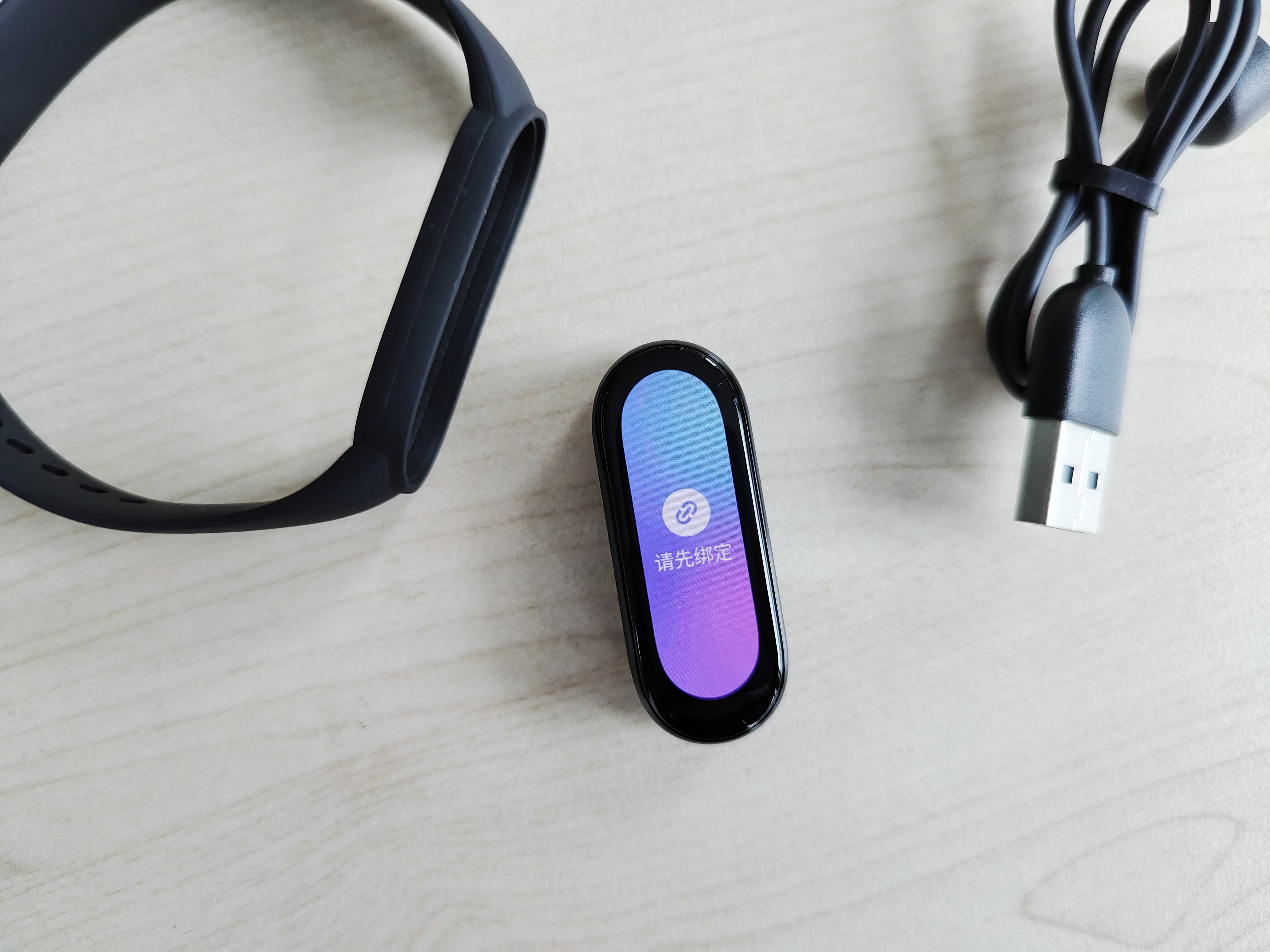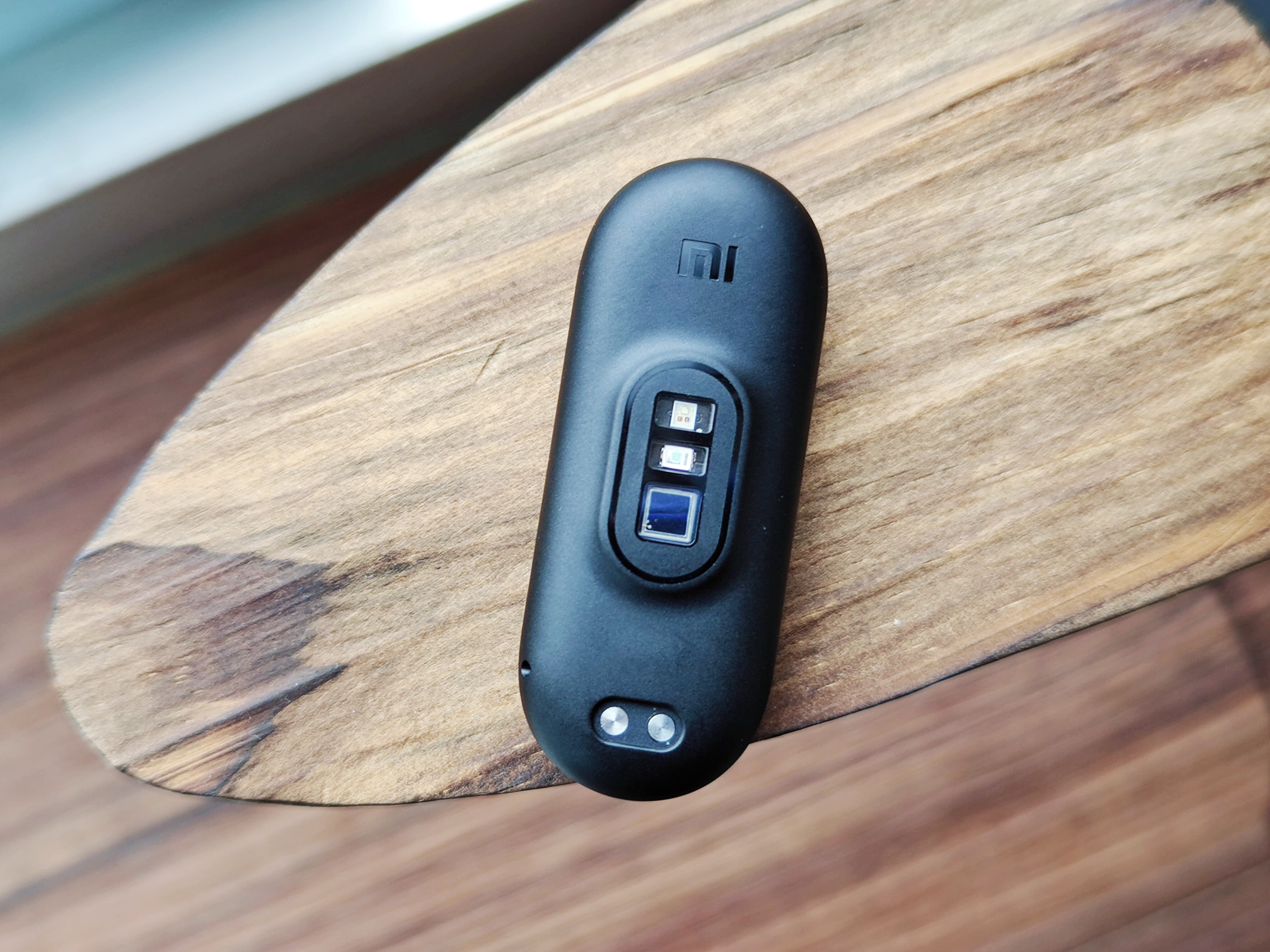 It is also very convenient to pair and use. After downloading and installing the Mi Sports 5.0.0 app, open it, log in to your Mi account, and then the app interface will automatically remind you to pair with the bracelet. At this time, you only need to move the phone and the bracelet close together. It will pair and connect successfully by itself, and no additional search work is required at all.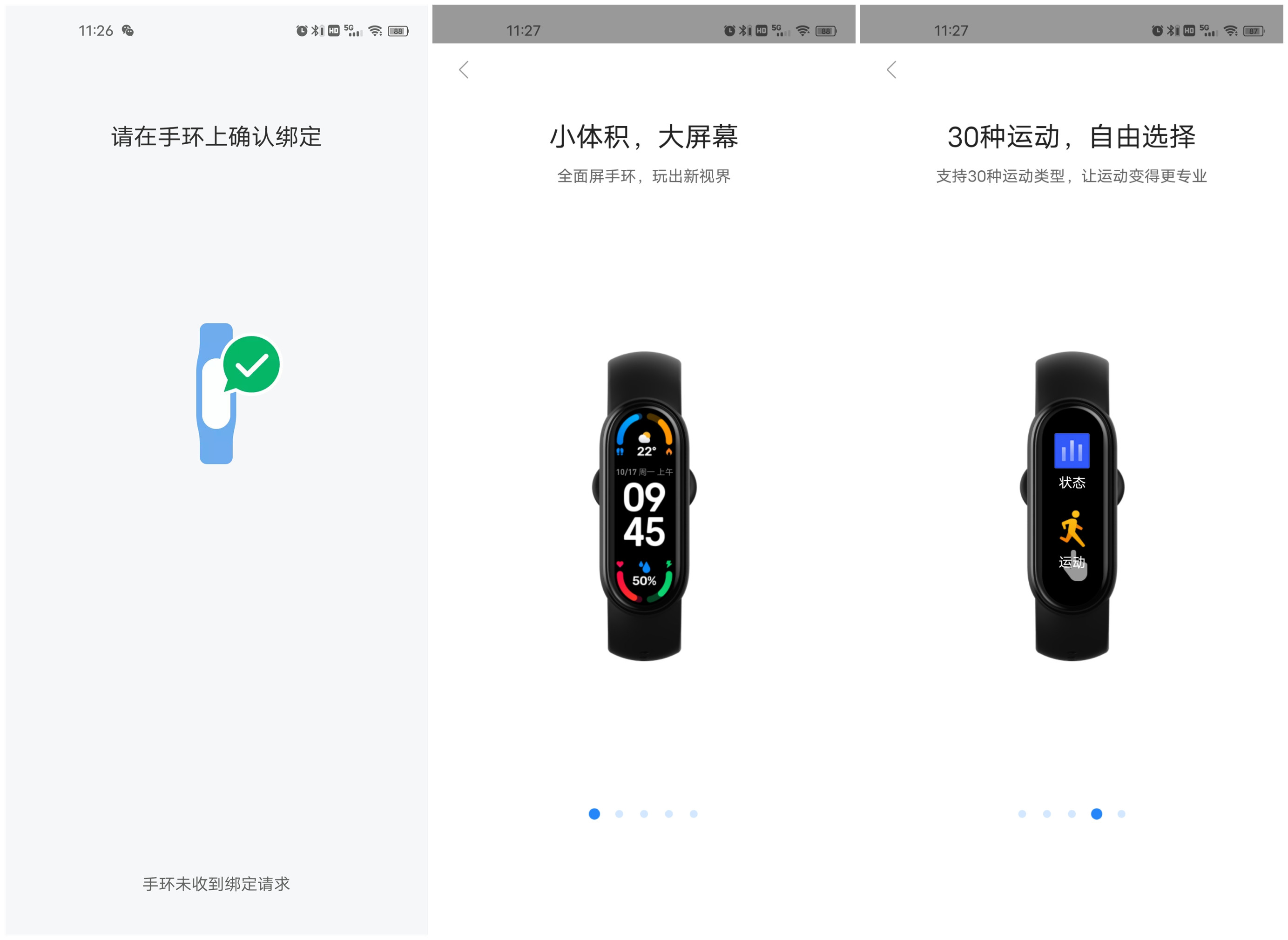 The Mi Sports app will display all the details of the bracelet, including the remaining power, the current bracelet dial wallpaper, bracelet settings, and many functions such as finding the bracelet.
As a product that is worn on the wrist and has an enlarged screen, the wallpaper of the screen can naturally change the temperament of the product the most, so I opened the dial store immediately, but I regretted it the moment I opened it. There are too many, people with choice phobia should be careful, because you will feel that each one has a very sense of design.
Not only that, the dial can also intuitively display information such as date and time, weather, heart rate, number of steps, vitality index, calorie consumption, battery power, etc. At the same time, the original physical touch buttons are cancelled, and new gesture operations are introduced.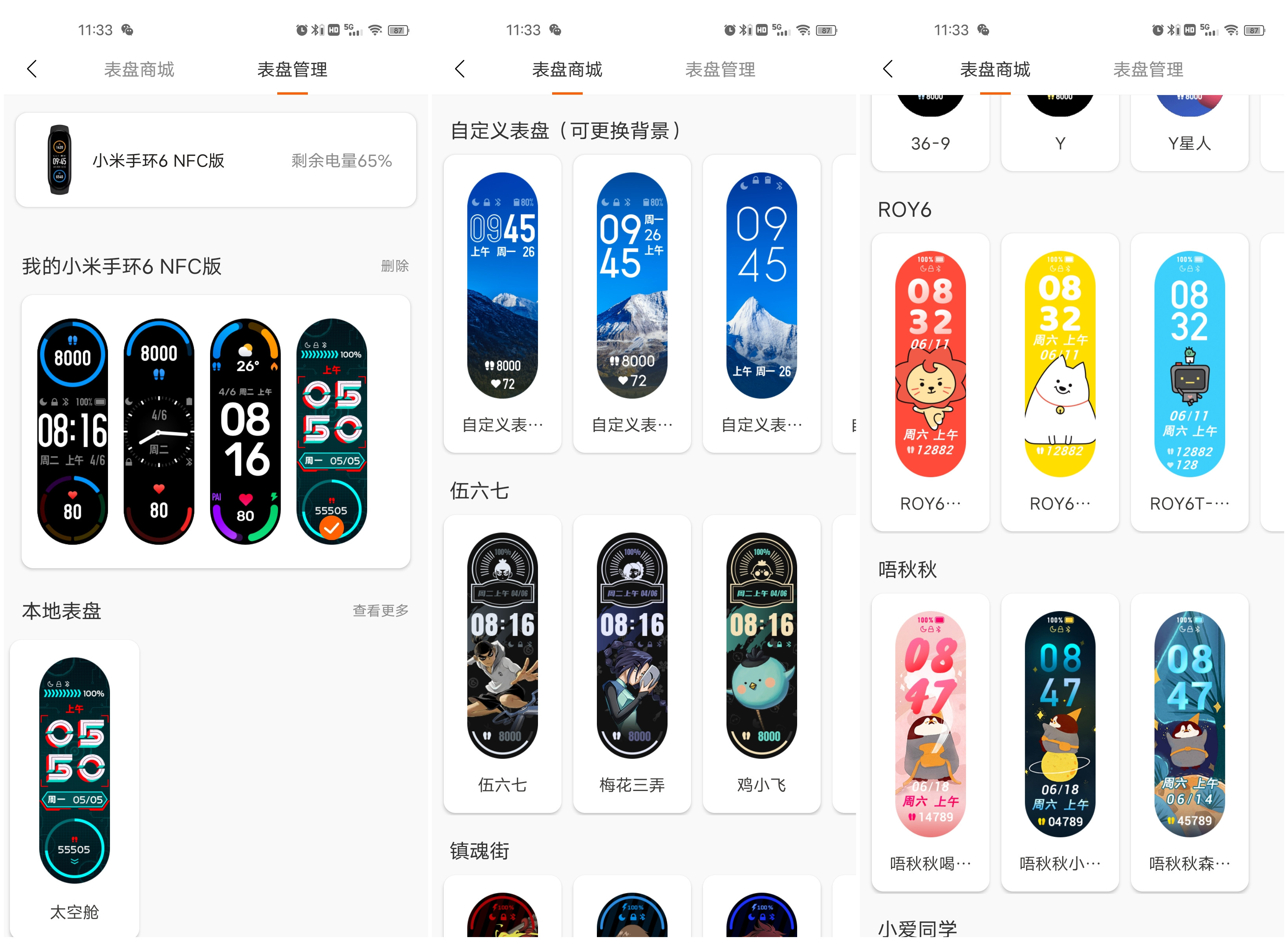 The most important point of gesture operation is that it often makes people feel that there is no learning cost. The functions corresponding to sliding up, down, left and right are what it should appear, and it will not make users feel cumbersome. The reasonable design of the system operation is already much better than the car-machine system of many cars today.
In terms of function, Xiaomi Mi Band 6 has added a blood oxygen saturation monitoring function, which supports turning on at night, continuous measurement, and auxiliary sleep monitoring. According to changes in heart rate and blood oxygen during sleep, it can judge the quality of breathing during sleep and provide health reports.
At the same time, it has a built-in high-performance PPG biosensor, which reduces the interference of irregular movements. It can be calculated according to the change rules of heart rate variability and breathing information during sleep, and an analysis report can be provided.
In terms of heart rate monitoring, Xiaomi Mi Band 6 has added an abnormal heartbeat reminder. The heart rate can be measured by the bracelet for 24 hours to assess the heart condition, indicating that the heart is beating abnormally.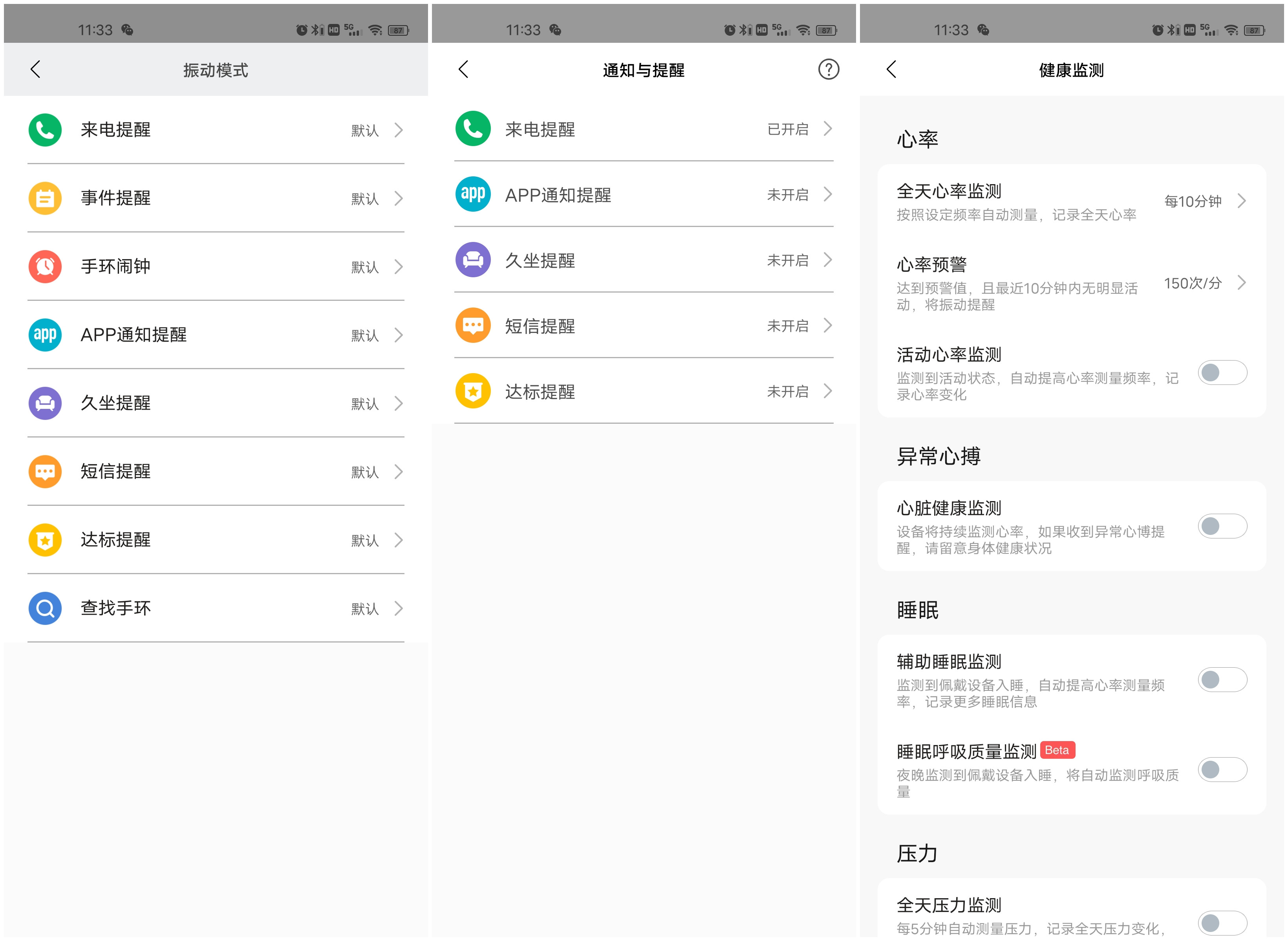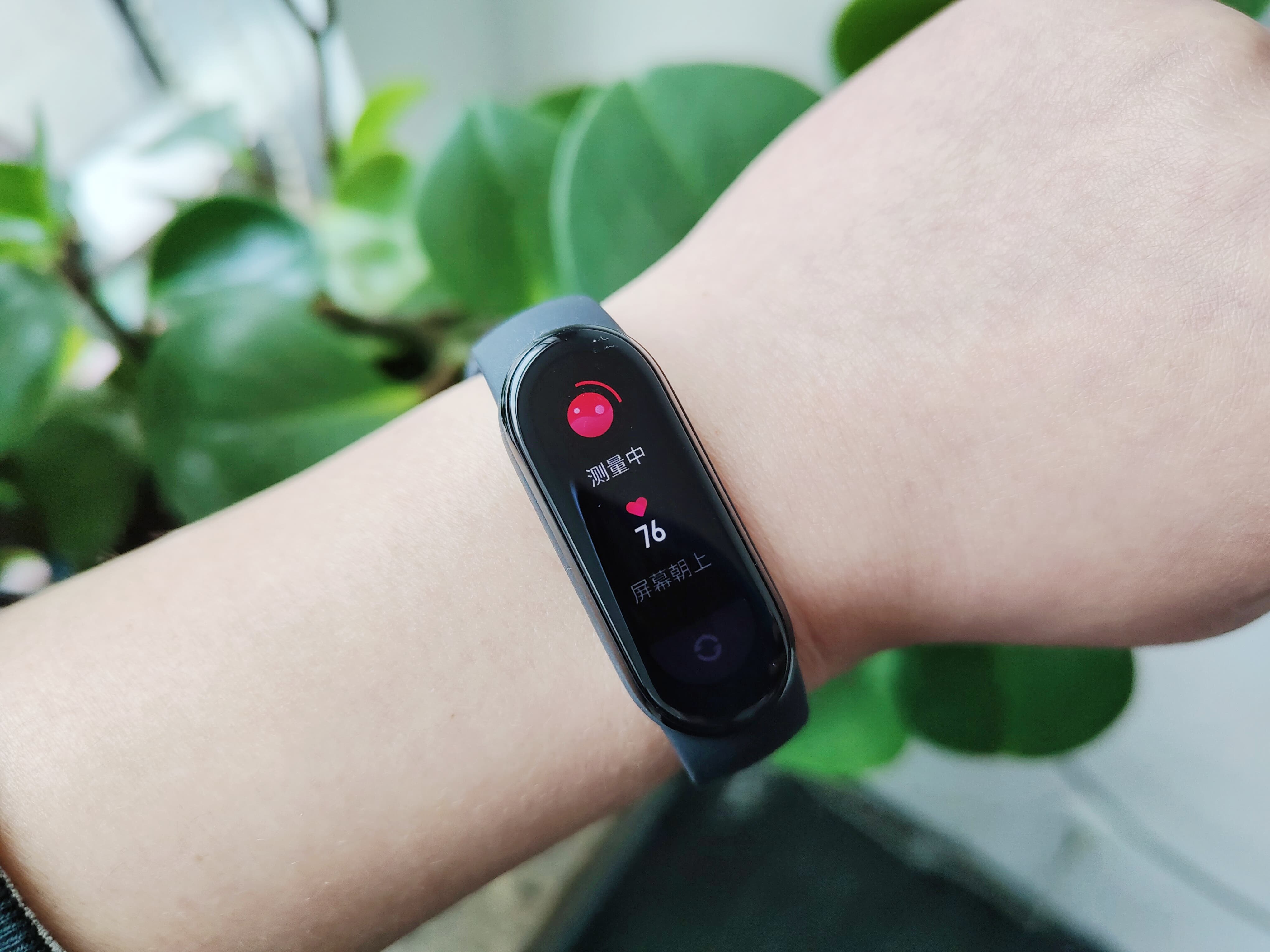 Blood oxygen saturation monitoring and heart rate monitoring can be said to be the necessary functions of current bracelet/watch products, ranging from a few thousand yuan to a few hundred yuan. If a new product does not have these two functions, it can be said to be a semi-finished product. This also shows from the side that people's needs for a healthy life, and the most important thing is that compared with the previous functions such as walking, running, sedentary reminders, etc., blood oxygen saturation monitoring and heart rate monitoring are possible. lifesaving.
My daily routine may be irregular, overeating, etc. You reminded me that I may not necessarily change my verbal promise, but if the person reminding me is a doctor, I have to strictly follow the doctor's instructions to perform the operation.
These two functions of Xiaomi Mi Band 6 are the two "doctors" who are most concerned about physical health.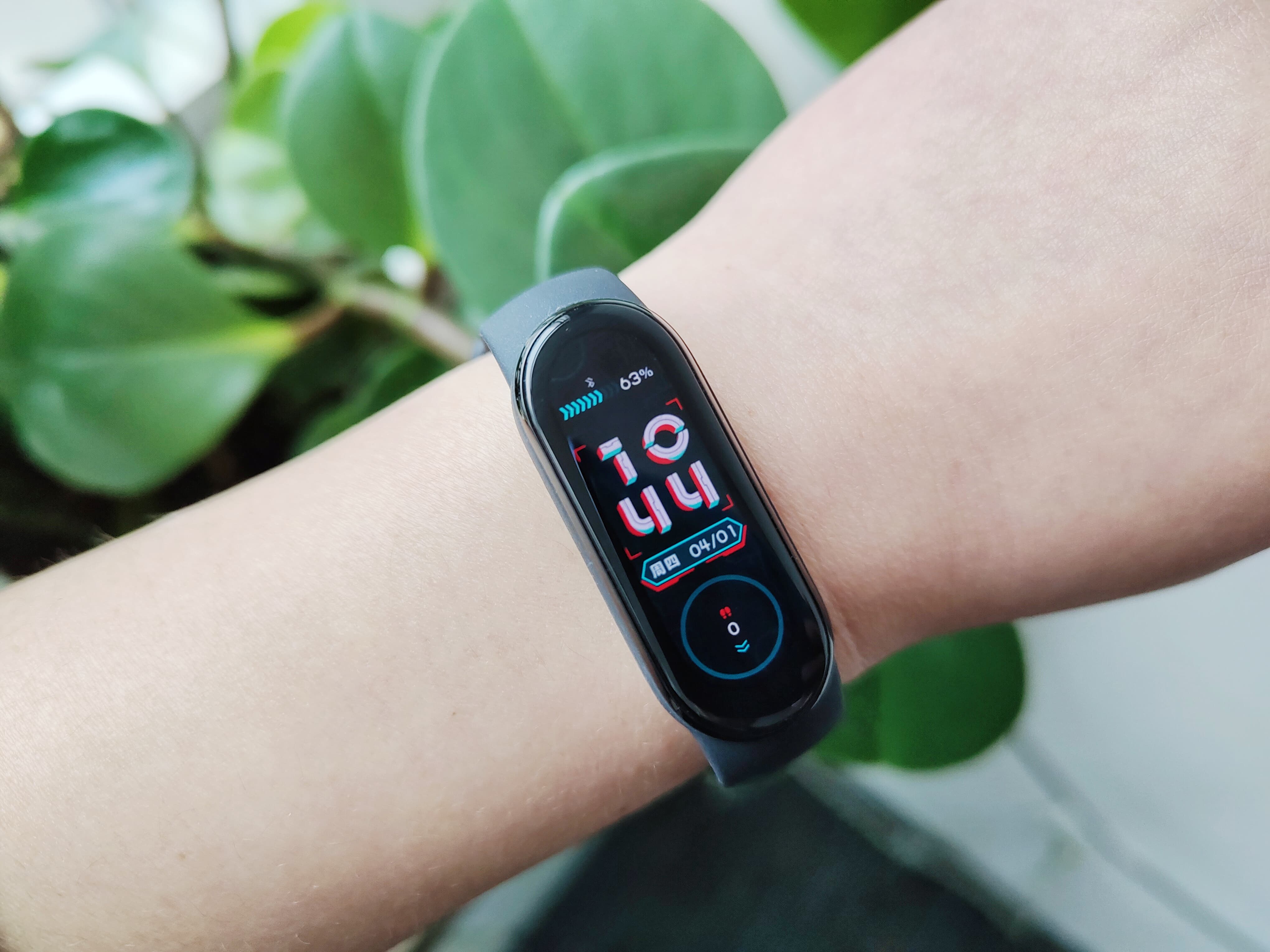 In terms of other hardware, the Mi Band 6 has a built-in six-axis sensor, supports 50 meters of water resistance, and has added 19 new sports modes. The NFC version in my hand also has a built-in Xiao Ai, a popular Xiaomi network.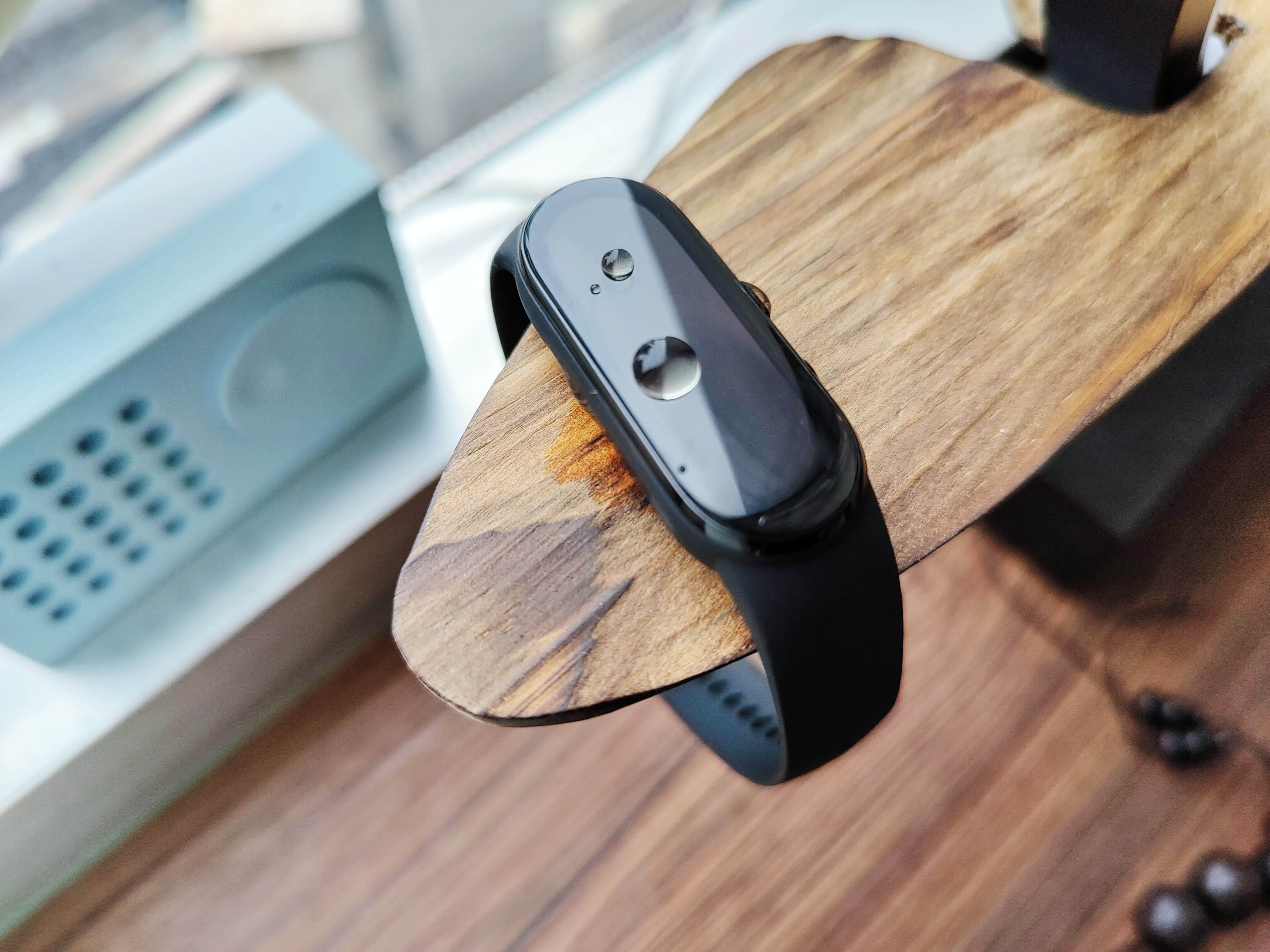 In fact, if I look back and think about the previous generations of Xiaomi bracelets, its progress is no less than the changes of Xiaomi mobile phones in the past 11 years, from the earliest without a screen to the current 1.56-inch retina-level screen + blood oxygen saturation For speed monitoring and heart rate monitoring, even though Xiaomi Mi Band 6 sells for 279 yuan, its hardware configuration and functional richness are still the best in terms of cost-effectiveness among current bracelet products.
And its service objects have become more comprehensive this time. Children and the elderly can use it. More in-depth health testing is also more conducive to paying attention to the physical condition of family members. This is a wristband product that has become a must-have. key point.