In the Marvel movie "Iron Man", Mr. Tony Stark has a voice assistant named Jarvis, which can normally talk to people, calculate data, and handle the trivial things in life, which is very enviable. So in real life, is there such a voice assistant? The answer is yes.
In today's domestic market, manufacturers such as Baidu, Xiaomi, Tencent and Ali all have their own smart speakers, but compared to the above Jarvis, the level of intelligence is not comparable, but some simple functions, the current speakers can already help We realize, such as listening to music/audio online, ordering take-out, charging phone bills, etc., and we can also realize the home linkage of the whole house through other devices.
Ali is an early entry into the field of smart speakers, and its product is named Tmall Elf. According to the official data, the sales volume of Tmall Elf smart speakers has exceeded 10 million, which means that China may have more than 10 million smart speakers. 2% of households are using Tmall Genie.
This time, let's talk about how smart Ali's Tmall genie is.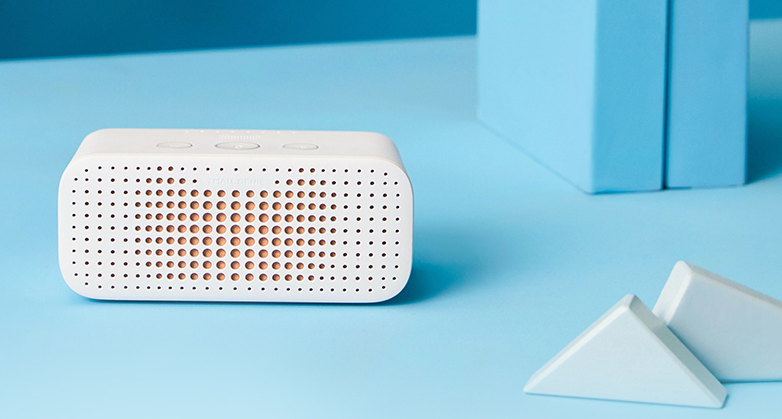 It should be mentioned that Tmall Genie currently has four styles including CC, X1, sugar cube, and children. Except for the different appearances, they all have the built-in AliGenie Ali Chinese man-machine communication system. The one we are talking about is Tmall Elf Cube R.

Appearance: A small figure that fits easily on the palm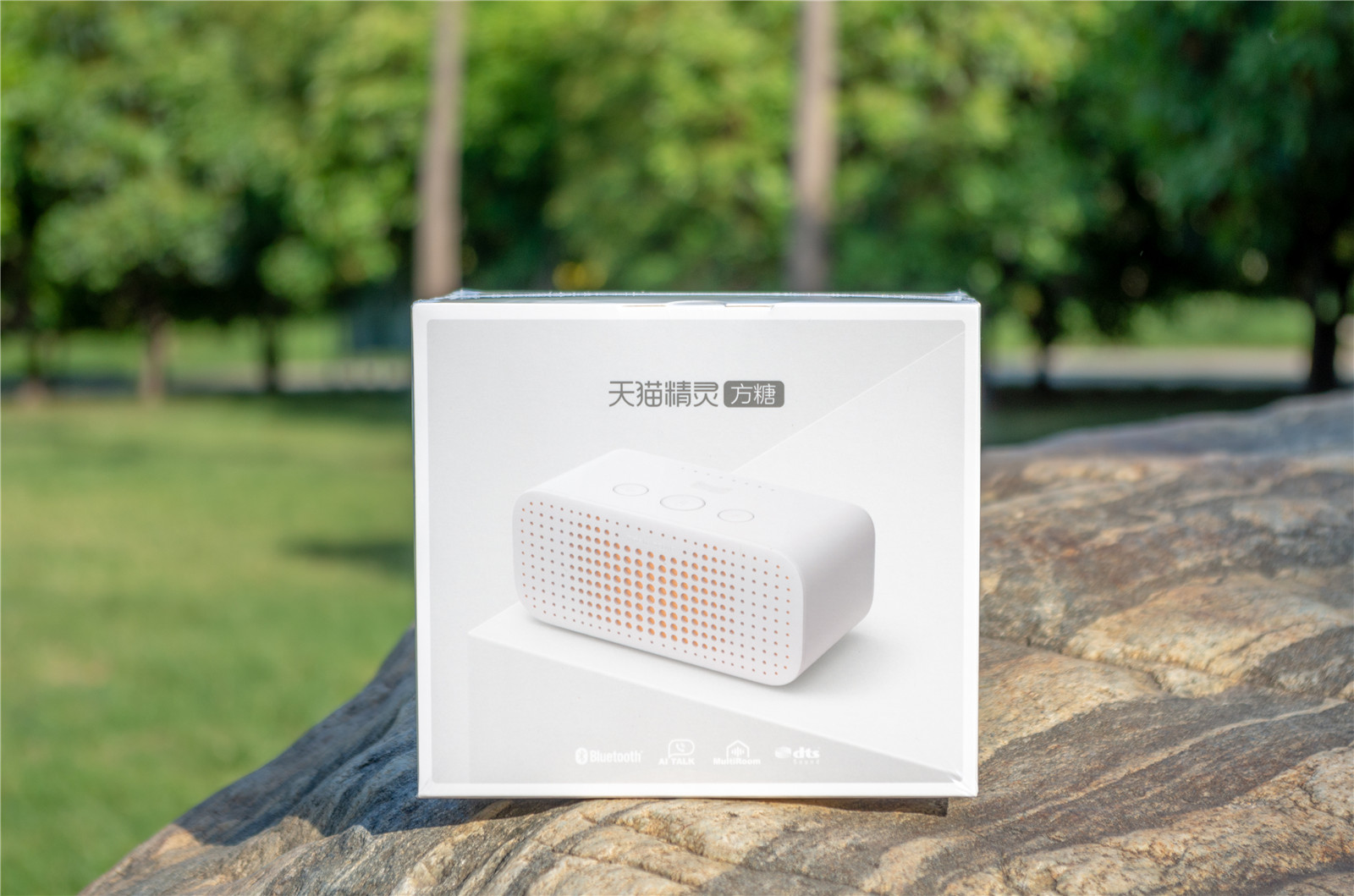 Tmall Elf Sugar Cube R Packaging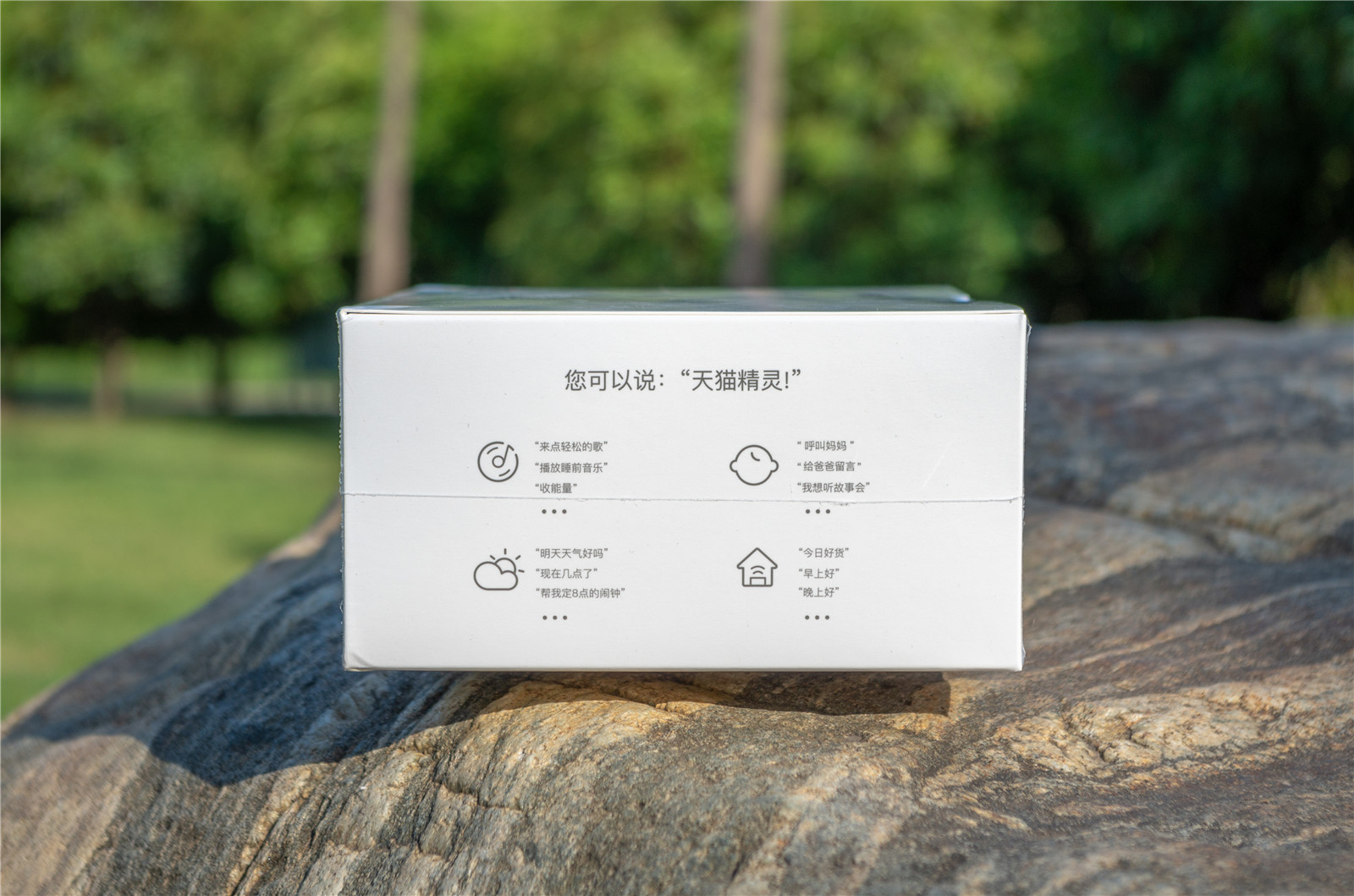 The side of the package is the product highlight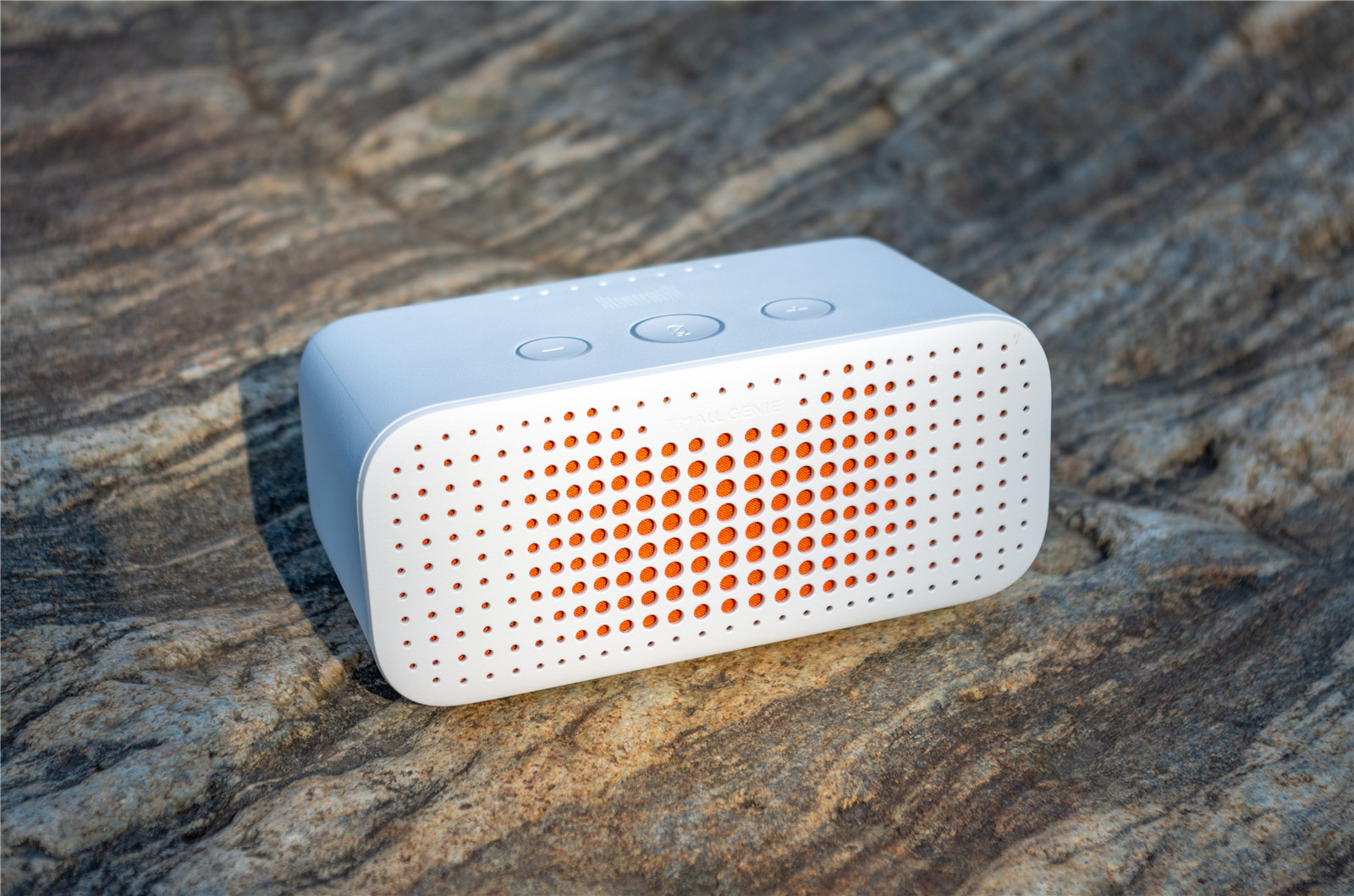 front of speaker
Tmall Elf Cube R is the latest model of sugar cube. Based on this, Tmall Elf Cube has launched a number of products before, and the previous magic rock gray is one of them. As a sequel to the sugar cube series, Sugar cube R has added 66 red, red duck white, and C-bit yellow color matching. Not long ago, a Pikachu joint collaboration model was also launched. This one in our hands is red duck white.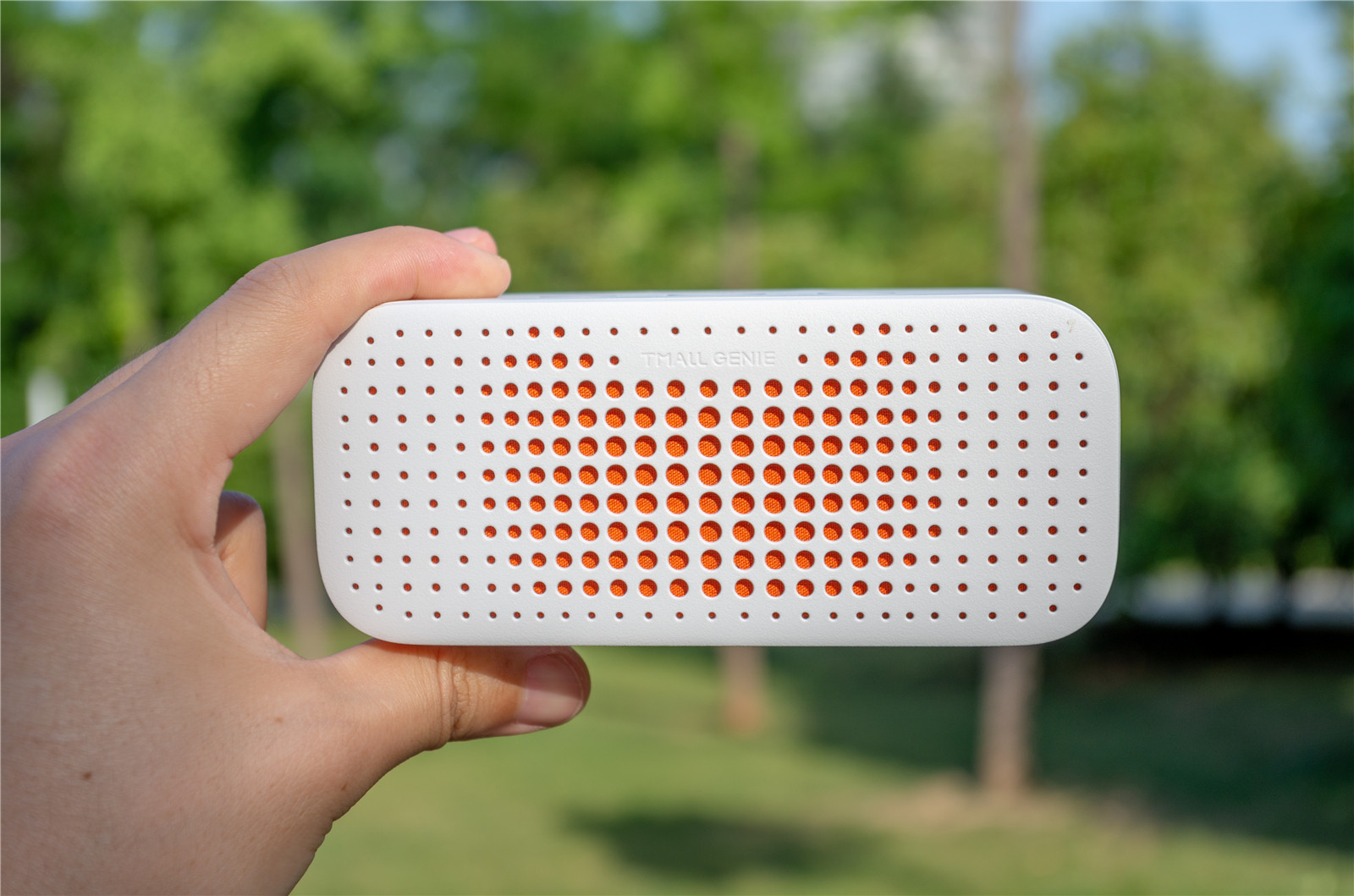 The sugar cube R is small in size, does not occupy a lot of space, and can be held with one hand. The front panel adopts a dot matrix structure to draw the Tmall Elf LOGO pattern and fills it with Pantong's popular color coral orange.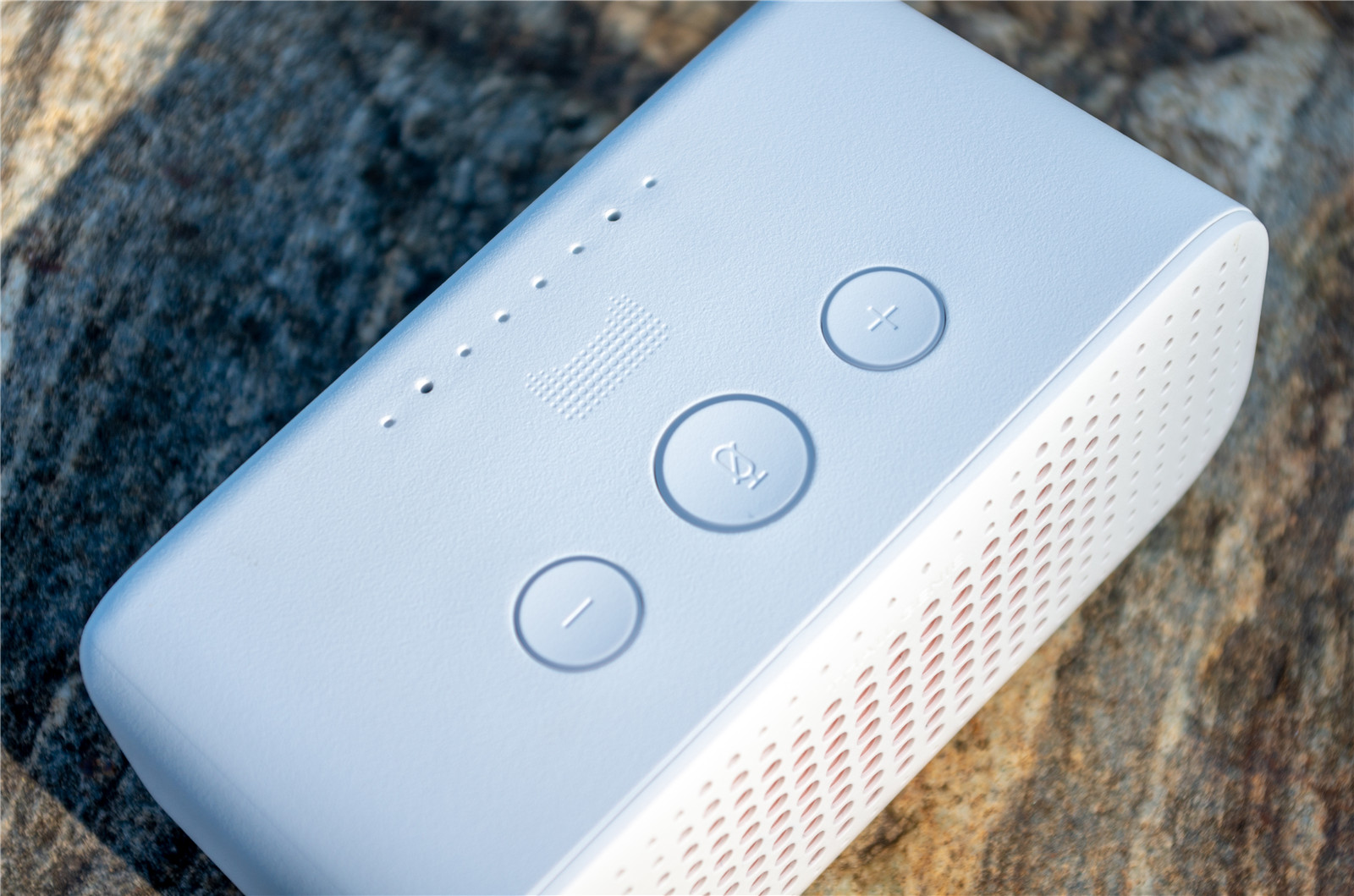 The top is the volume key, the close microphone key, and two microphone arrays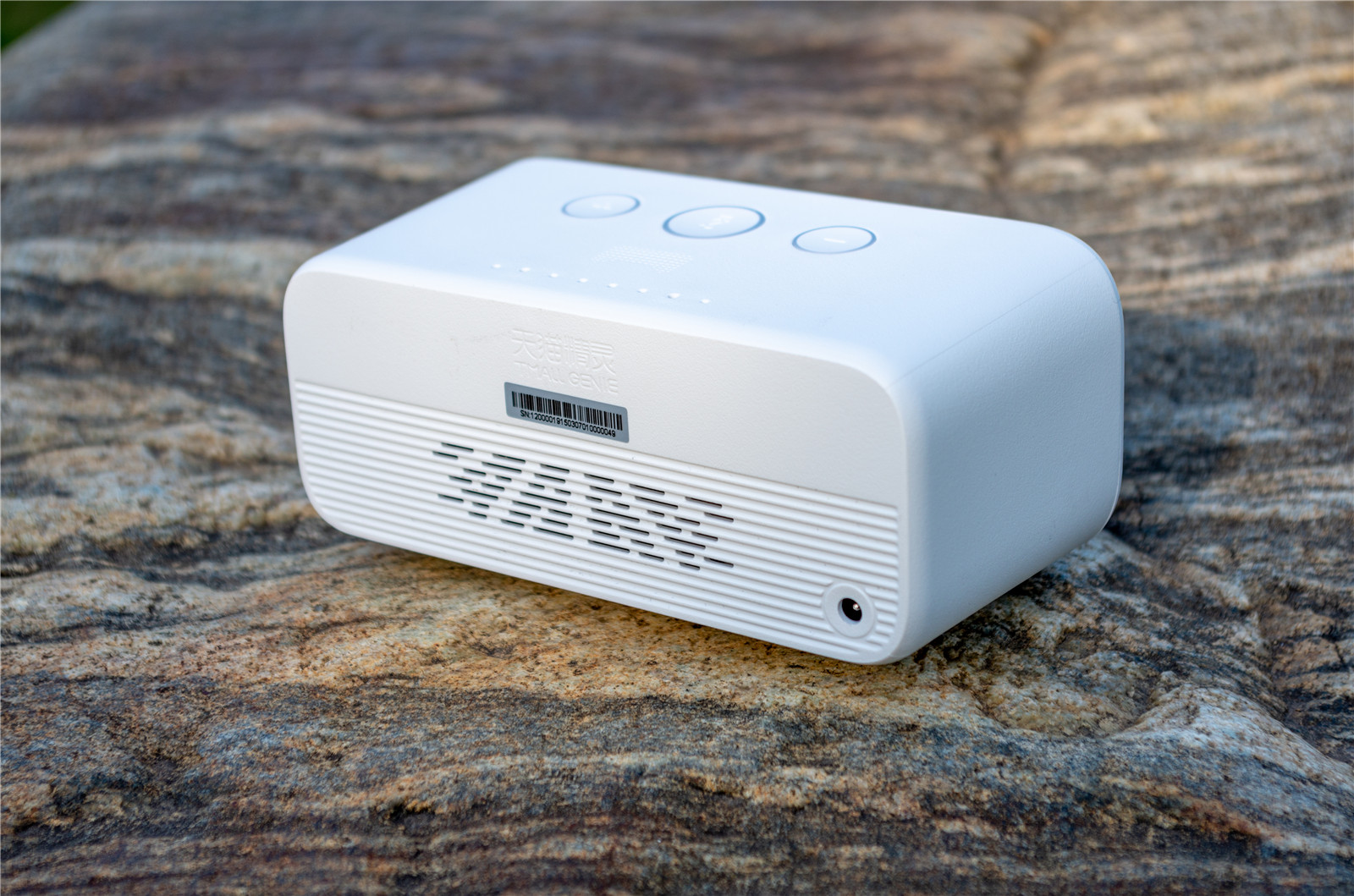 The back of the speaker is the power interface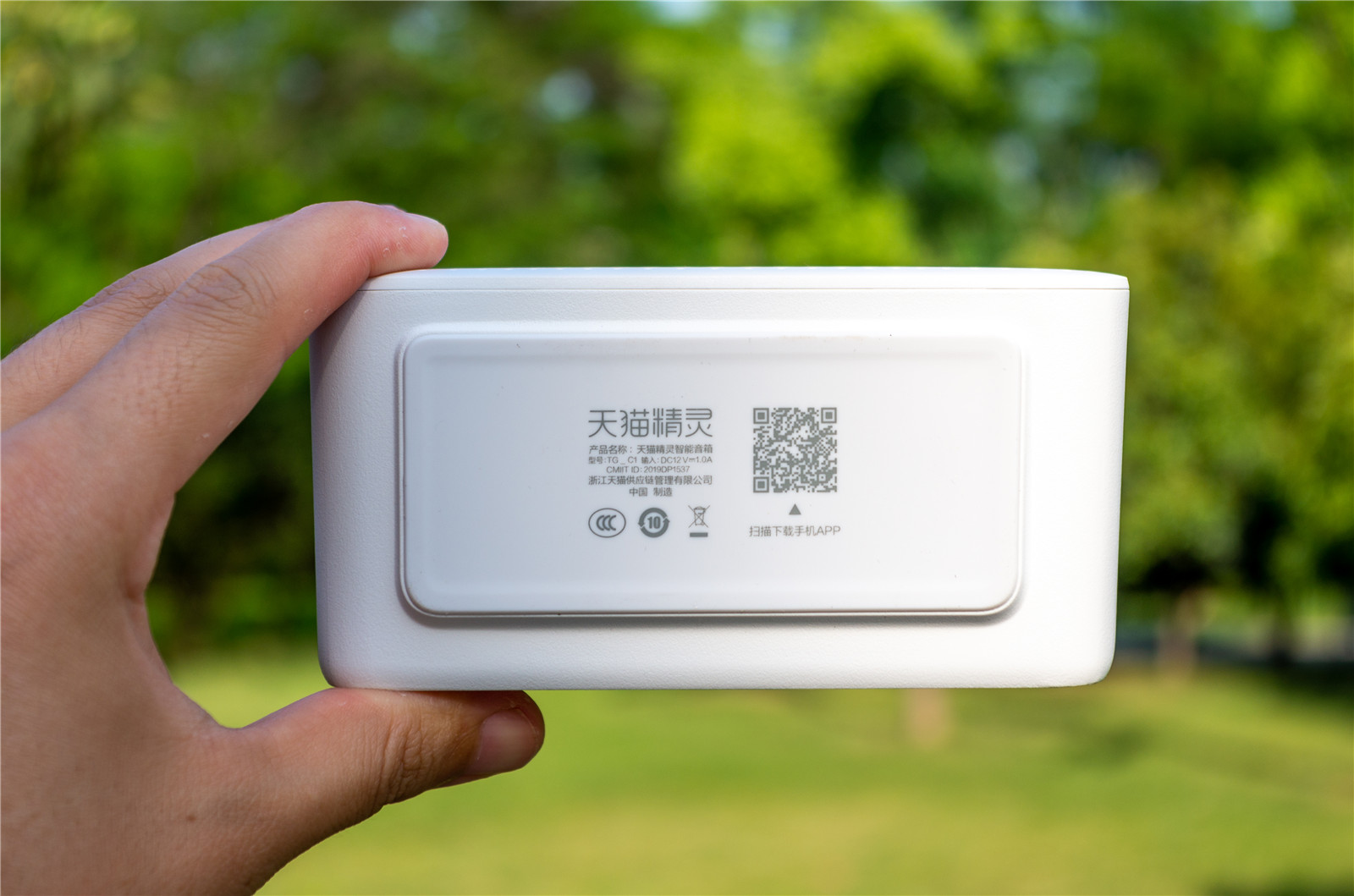 The bottom is the device information
Experience: You can do a lot in one sentence
Every smart speaker needs a supporting APP to allow it to connect to the Internet and link other smart devices at the same time.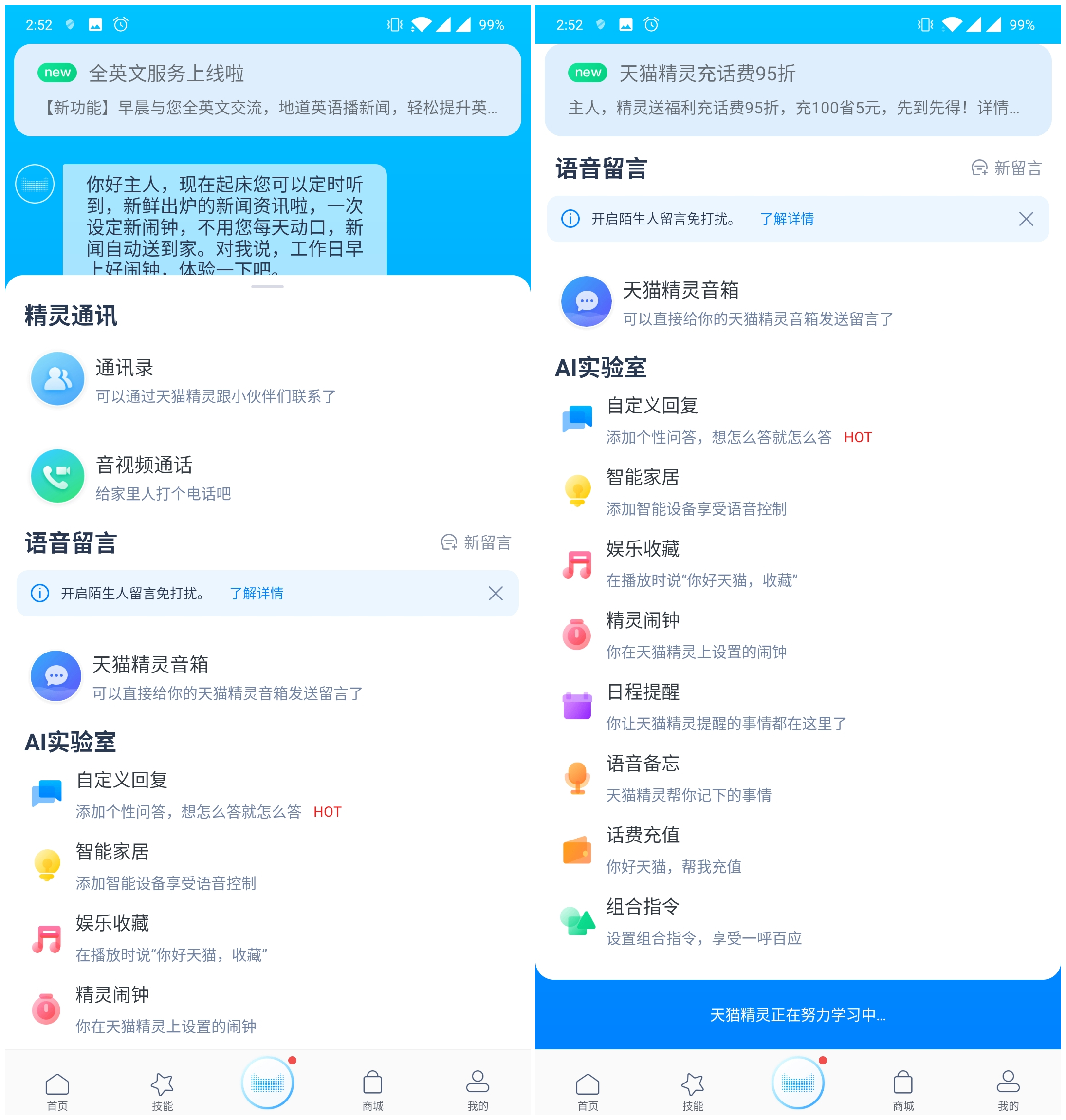 Tmall Genie APP
In addition to being able to listen to music and control your home, Tmall Elf Cube R can also help you recharge your phone bills, order takeaways, voice memos, and audio calls.
Among them, the audio call is a newly launched function. As long as the Tmall Elf Fangtang R is connected to the network, two Tmall Elf can dial each other, similar to the network call. The user only needs to add the contacts in the address book in the Tmall Genie APP, and then say to the Tmall Genie: "Tmall Genie, call xxx (contact name)", then the Tmall Genie can communicate with the mobile APP or Tianmao Genie. Free calls between cat sprites; similarly, you can also use the APP to call the designated Tmall sprite for free by selecting a designated contact on the Tmall Genie APP.
If you need to make a normal phone call, you need to enter the Tmall Genie APP, and click the guide to activate the "normal phone" service in the "Audio and Video Call" option. After setting, say to Tmall Genie: "Tmall Genie, call xxx (contact name) / call 180xxxxxxxx" to make outgoing calls, and you can also make regular calls to Tmall Genie from your mobile phone .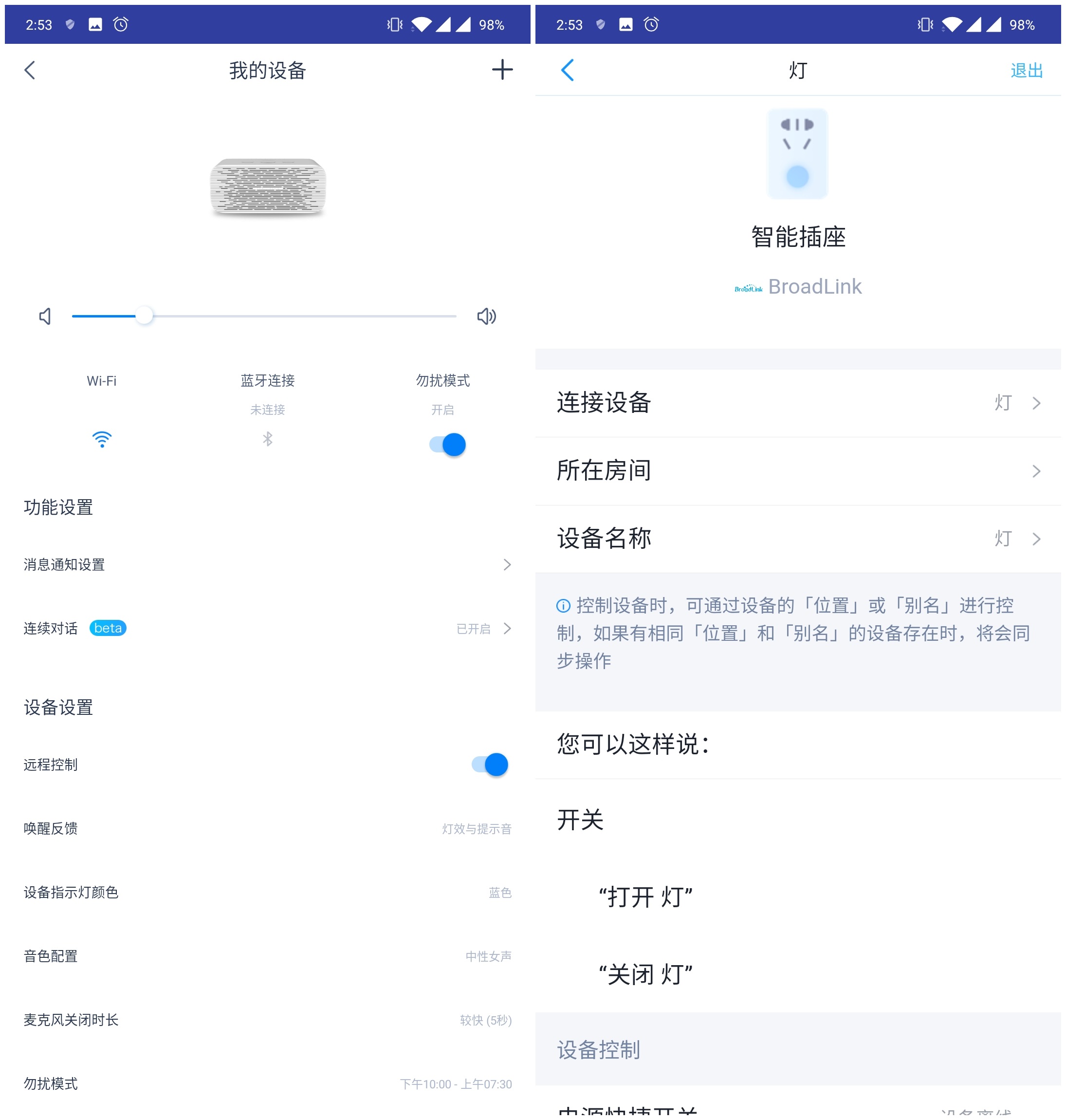 Tmall Genie APP
In the APP settings, you can set the speaker's indicator color, tone, and microphone off time. If you need a new linkage device, such as a smart socket, the user only needs to say "find a teammate" to the Tmall Genie speaker, and it will automatically Find smart devices.
The socket name can be customized, can be used on any traditional appliances in the home, and can be switched manually.
In addition, in addition to smart sockets, Tmall Genie can currently cover more than 600 brands and more than 2,100 smart devices. You can control smart homes such as sweeping robots, switch lights, and TVs in one sentence.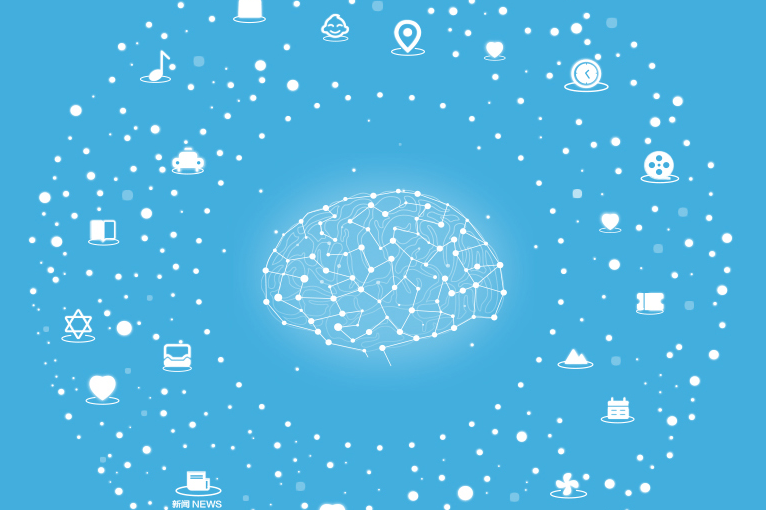 As for sound quality, Tmall Elf Sugar R is equipped with a high-standard full-frequency NdFeB speaker unit with ultra-wide frequency response and extremely low distortion. With a passive bass unit, the low frequency is more impactful. The built-in DTS sound quality is professionally tuned by Golden Ears, and the sound effect is worthy of praise, and sometimes the price of the event is only 79 yuan, which can be said to be worth the price of the ticket only in terms of sound quality.
Summary: AI is the future
It is undeniable that smart speakers have developed rapidly in recent years. Major manufacturers are adding new functions and expanding new application scenarios. In the near future, they will grow into Jarvis-like smart assistants, which are really convenient. people's lives.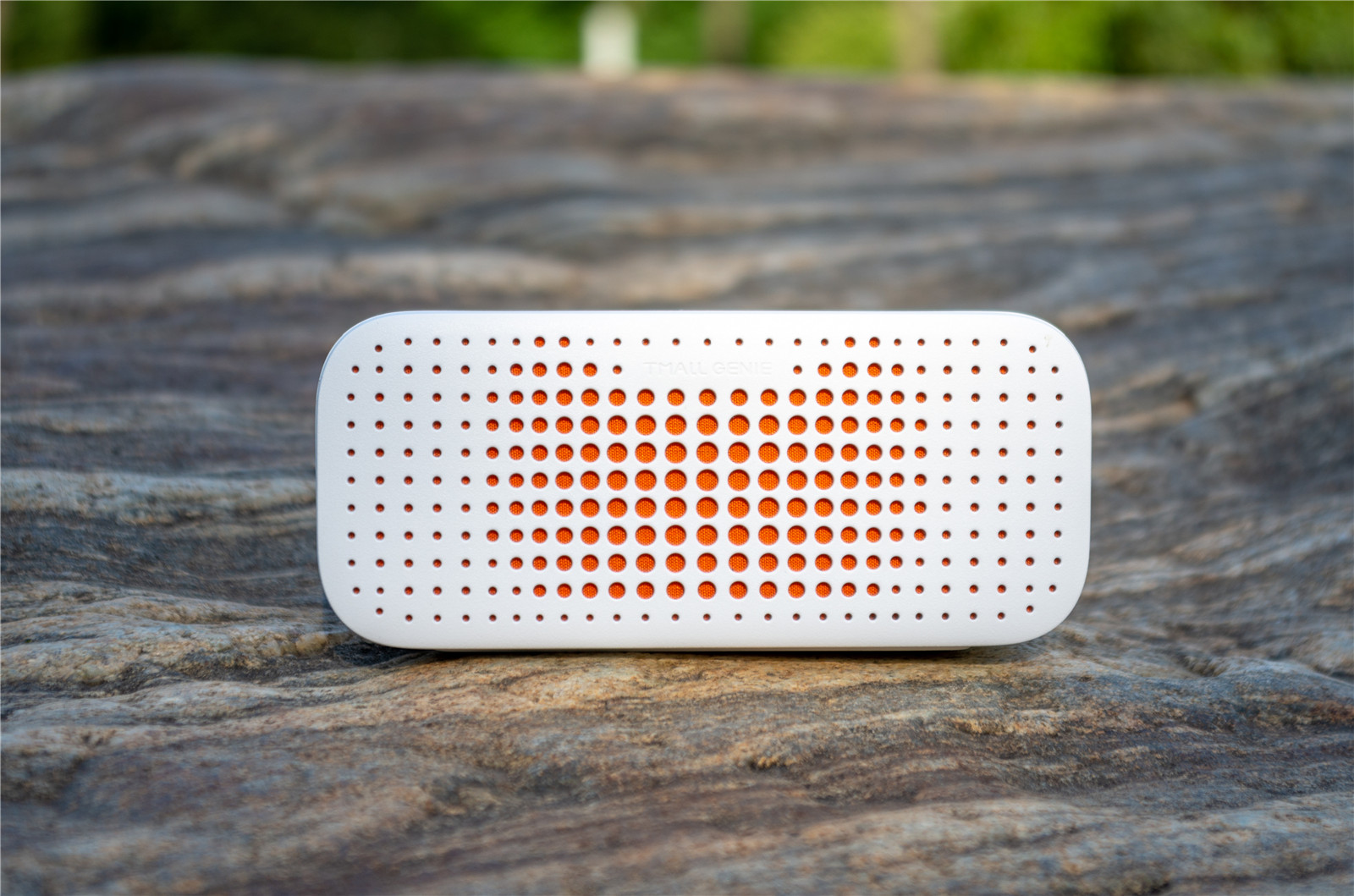 In addition to the price advantage, accurate voice wake-up, extensive smart device support and continuously updated functions make Tmall Genie Cube R maintain a unique advantage among many smart speakers.
Tmall Genie, as the first smart audio brand in China to break through tens of millions of sales, takes into account the price advantage and technology, allowing the technological convenience brought by AI to enter more families.