Due to the absence of Huawei, the high-end mobile phone market has gained a large share, and domestic mobile phones have made high-end efforts, but they are still inferior to Apple.
According to CR's latest research report, in 2021, Apple's share will increase by 8% at prices above US$600 (about 3,800 yuan) in China, while the Android camp will further shrink.
It can be seen that Apple is gradually occupying a large share of high-end mobile phones, but the company does not seem to be satisfied.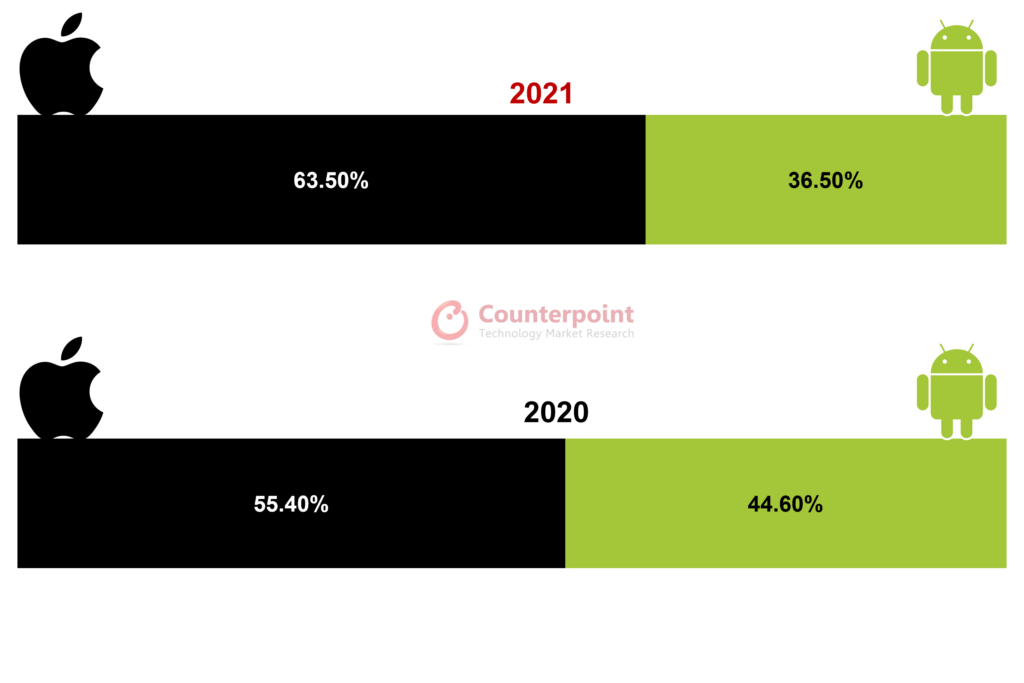 On March 25th, according to foreign media reports, Apple is planning a new subscription service, which is different from the existing software business. The new subscription service includes iPhone and other hardware products.
Apple's idea is said to be to make the process for an iPhone or iPad consistent with paying a monthly fee for iCloud storage or an Apple Music subscription.
Although Apple has an installment sales strategy, the difference is that during the subscription period, you can switch to a new device at any time to better upgrade your iPhone.
Some analysts believe that if Apple launches this service, it will greatly increase the sales of iPhones, especially if the next mobile phone is still the repurchase of the iPhone.
It is reported that Apple is currently working on a hardware subscription service, which is expected to be launched when the new iPhone is released this year.