LineageOS, which was reorganized by the CyanogenMod team, officially announced recently that it will launch the LineageOS 20 version update based on Android 13 QPR1, which will bring some new features while upgrading the bottom layer of the system.
including but not limited to:
A new camera app based on Google CameraXAperture
WebView has been updated to Chromium 108.0.5359.79
A completely reworked volume panel was introduced, and the side pop-up expansion panel was further developed.
Optimize and upgrade calendar, photo album, recording, browser, system update, Android TV, setting wizard, etc.
The adb_root service is no longer associated with the build type property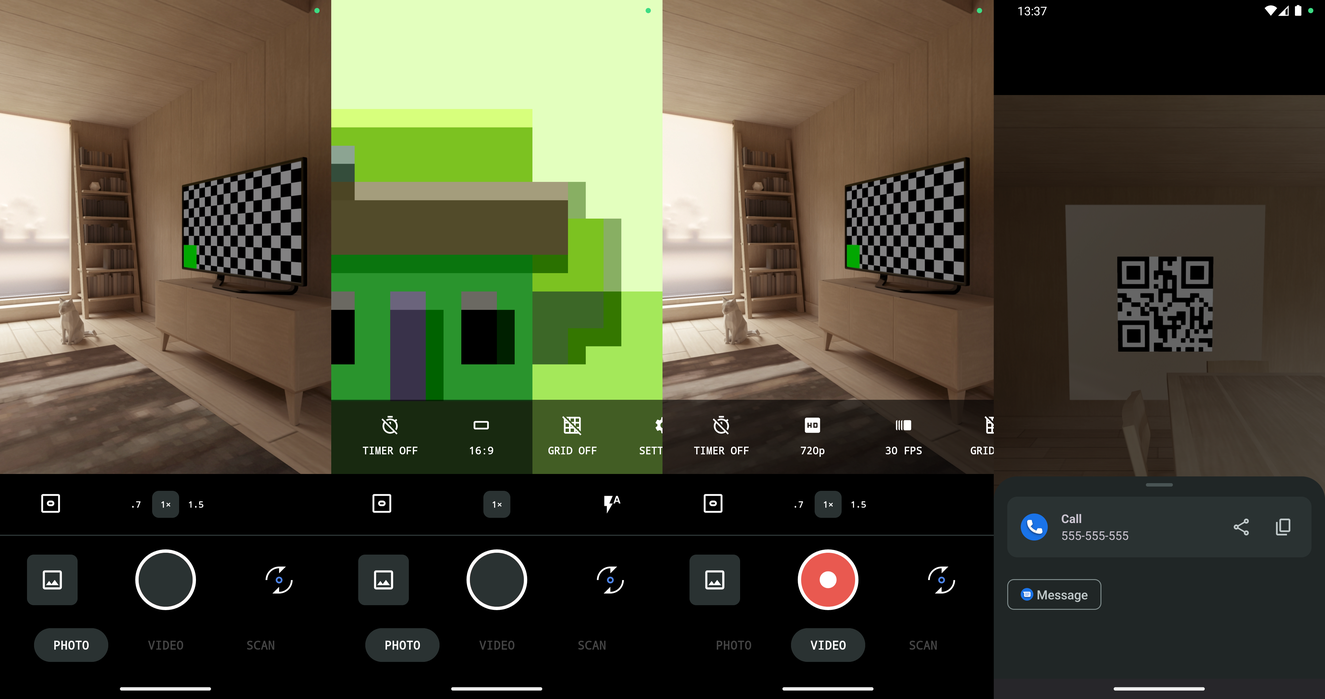 Currently, LineageOS 20 supports 20 devices, including: ASUS Zenfone 5Z (ZS620KL), Fairphone 4, F(x)tec Pro, Google Pixel 4a 5G, Google Pixel 4a, Google Pixel 4, Google Pixel 4 XL, Google Pixel 5a, Google Pixel 5, Lenovo Z5 Pro GT, Lenovo Z6 Pro, Motorola edge 20, Motorola edge 30, Motorola edge, Motorola edge s/moto g100, Motorola moto g 5G/one 5G ace, Motorola moto g 5G plus/one 5G, Motorola moto g6 plus, motorola moto g7 play, motorola moto g7 plus, motorola moto g7 power, motorola moto g7, motorola moto x4, motorola moto z3 play, motorola one power, nubia mini 5G, one plus 5, one plus 5T, OnePlus 6, OnePlus 6T, OnePlus 7, OnePlus 7 Pro, OnePlus 7T, OnePlus 7T Pro, OnePlus 8, OnePlus 8 Pro, OnePlus 8T, OnePlus 9, OnePlus 9 Pro, Razer Phone 2, Samsung Galaxy Tab S5e, Sony Xperia 1 II, Mi 8, Mi 8 Explorer Edition, Mi 8 Pro, Mi 8 SE, Mi 9 SE, Mi CC 9/Mi 9 Youth Edition, Mi MIX 2S, Mi Poco F1.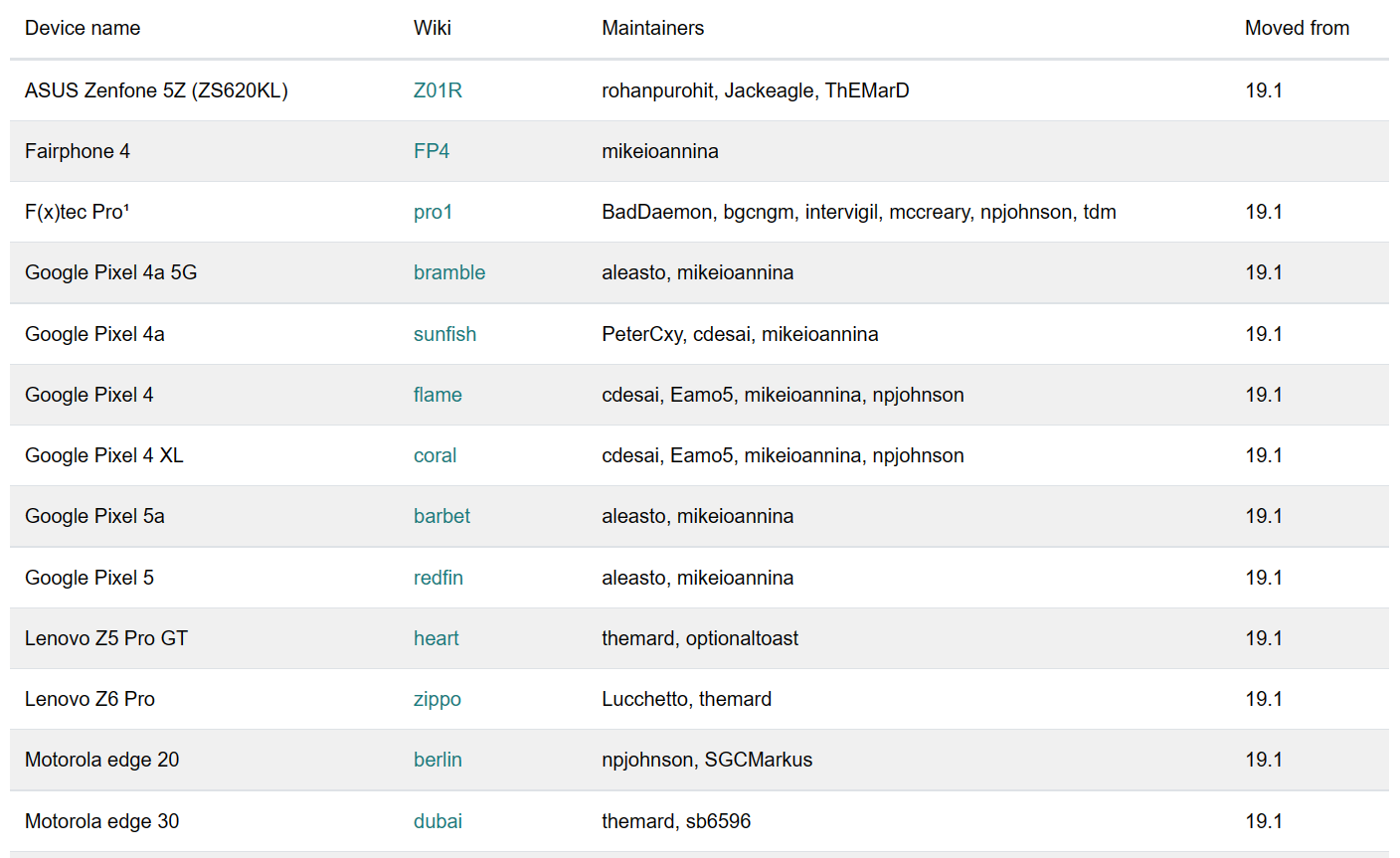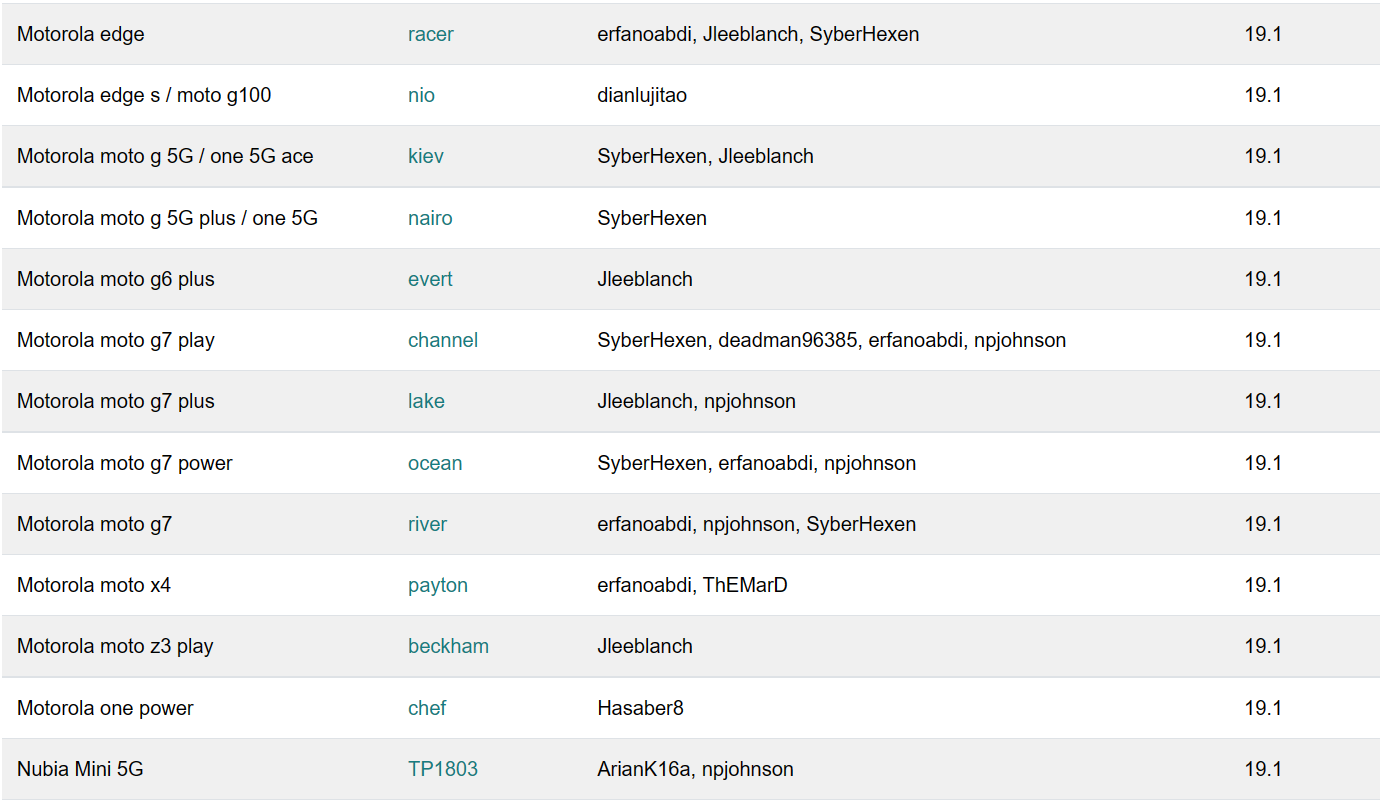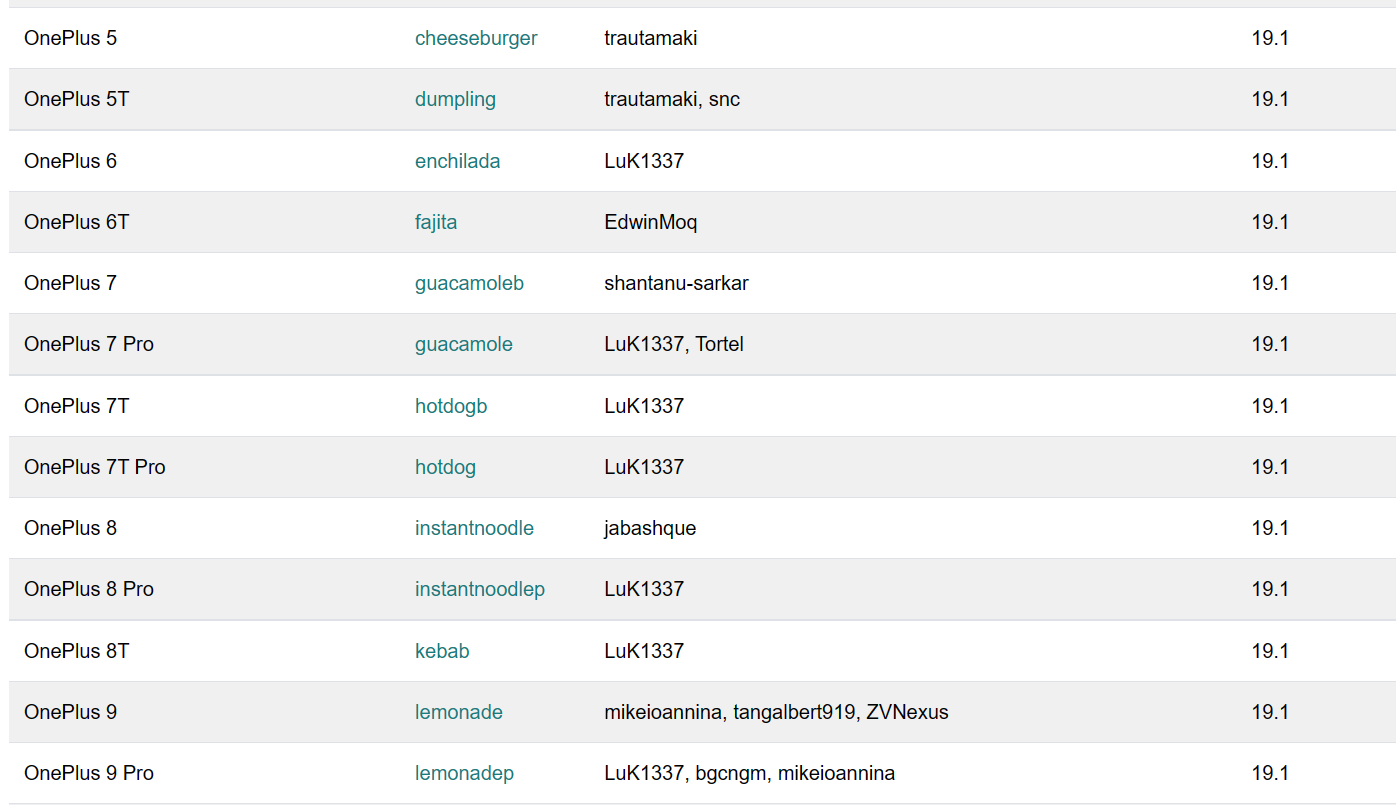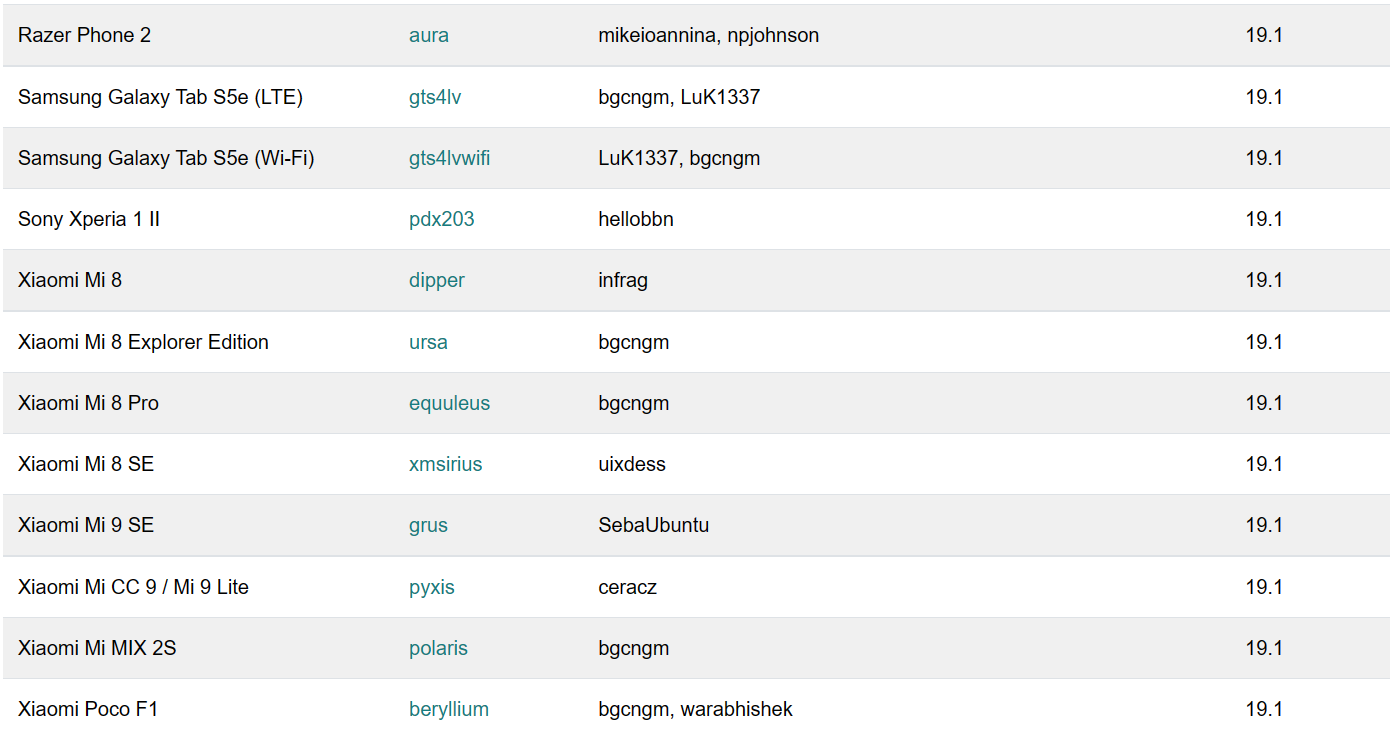 At the same time, LineageOS 19.1 also added 40 new devices.

On December 23, 2016, Cyanogen Corporation announced the closure of CyanogenMod's server, declaring that CyanogenMod, an open source project that had lasted for six years, was officially discontinued. Its forked version is LineageOS, which continues to be developed by the original CyanogenMod team. The source code is available on Github, but it is different from CyanogenMod.