The Black Shark 5 series will be released on March 30. As the press conference is approaching, the official has started frequent warm-ups.
Known news shows that the Black Shark 5 series contains at least two models, the whole series comes standard with 120W wired fast charging, and the maximum battery is 4650mAh.
The most important aspect of gaming mobile phones is heat dissipation. Black Shark officially announced that it has pioneered the anti-gravity dual VC liquid cooling system, with double-sided heat dissipation, and the key heat source is distributed with two VC heat dissipation components.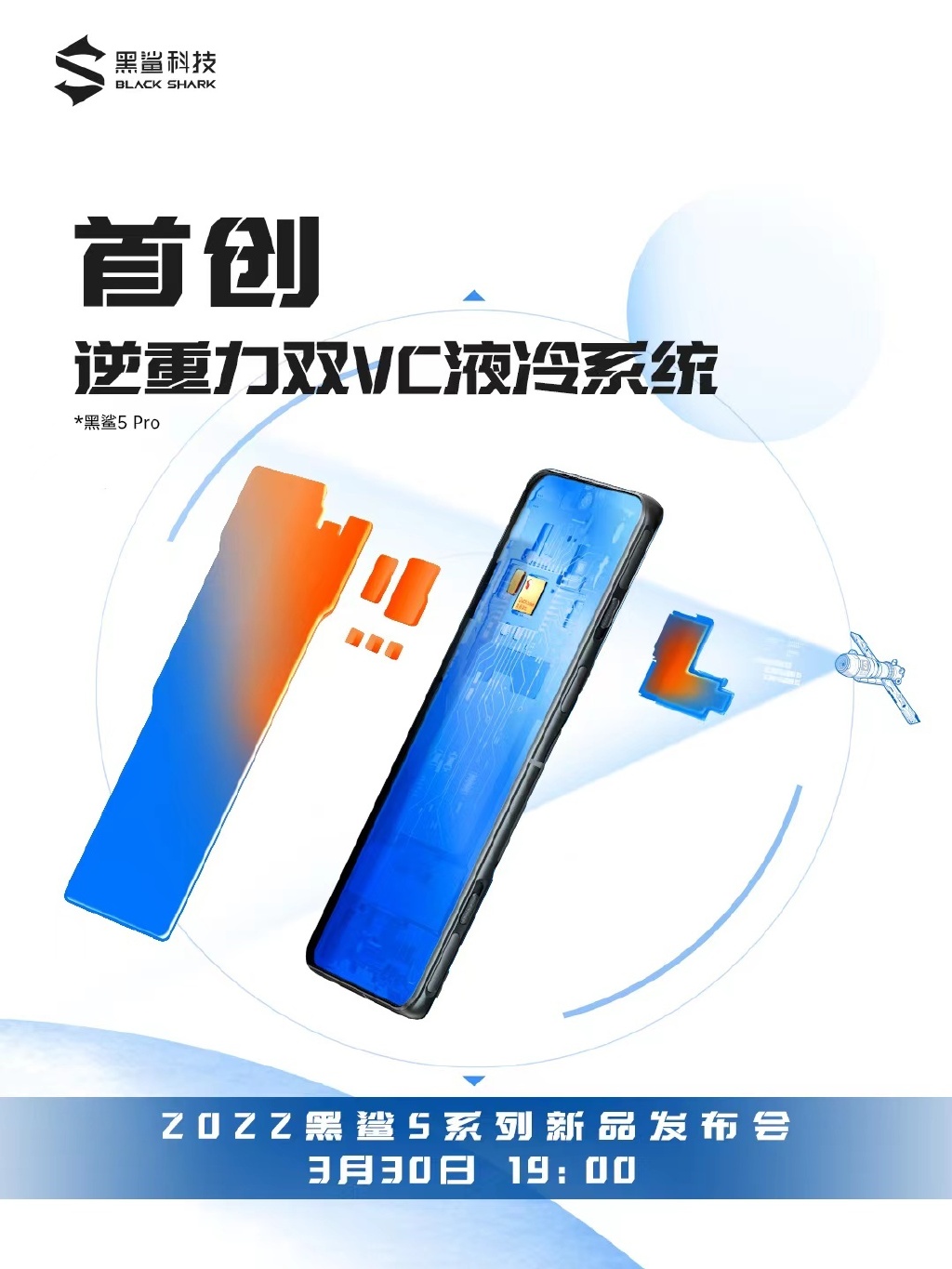 The dual VC area has reached 5320mm², which may be the largest dual VC area of ​​a mobile phone, but according to the official poster, it seems that only the Black Shark 5 Pro is equipped.
In addition, it is reported that the core configuration of the Black Shark 5 series is different. The standard version is equipped with Snapdragon 870, and the Pro version is Snapdragon 8 Gen1. At the same time, it continues the SSD+UFS 3.1 flash memory solution.
According to other official preheating information, this series also has the characteristics of magnetic power lift shoulder key 2.0, TouchControl touch master, 720Hz touch sampling rate, and touch response speed increased by 15%.