Foreword: In the name of PHANTOM, TECNO pushes high-end products to a new level
In many countries and regions, TECNO has provided consumers with a more accessible way to enjoy digital mobile life, but this does not mean that this technology brand only focuses on this field. Since 2021, TECNO has launched a series of models represented by PHANTOM X, with textured appearance, high-end functions, and flagship image configuration.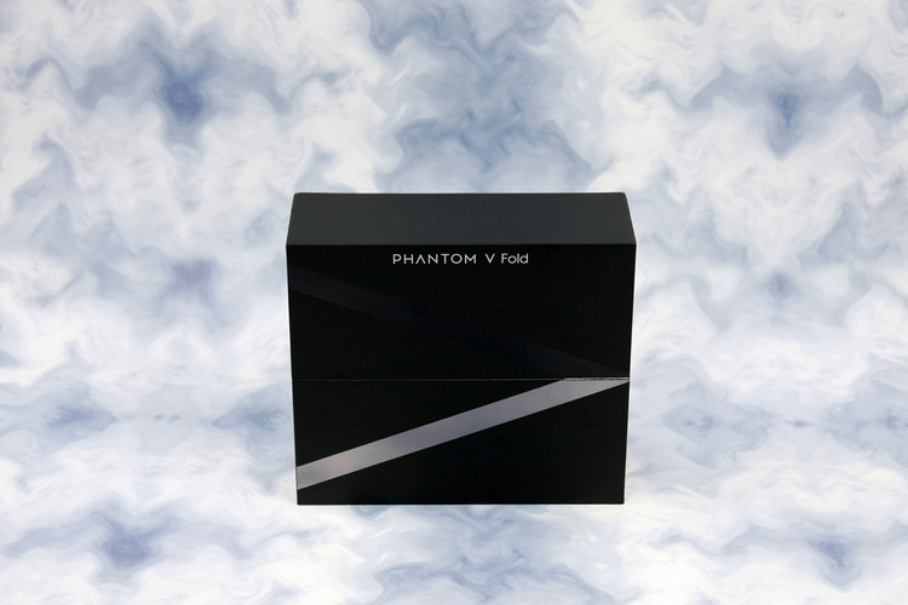 Since then, "PHANTOM" has become more and more clearly a banner of TECNO for the high-end market. Following the previous launch of the world's first mass-produced multi-camera model PHANTOM X2 Pro with a retractable lens, TECNO brought their first large-size folding screen flagship PHANTOM V Fold during the just-unveiled MWC 2023.
Appearance: Curved 21:9 external screen, the back material is more recognizable
From the point of view of time, although TECNO is not a pioneer of folding screen models, it obviously gives them enough opportunities to evaluate the shortcomings of this type of products, so as to design the first folding screen mobile phone as perfect as possible .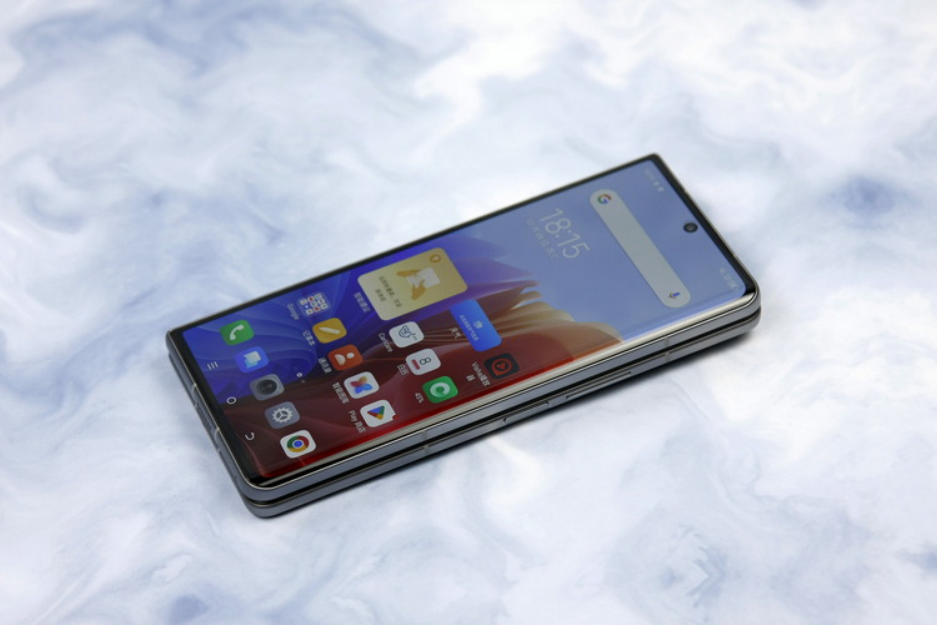 This is actually easy to feel from the appearance of PHANTOM V Fold.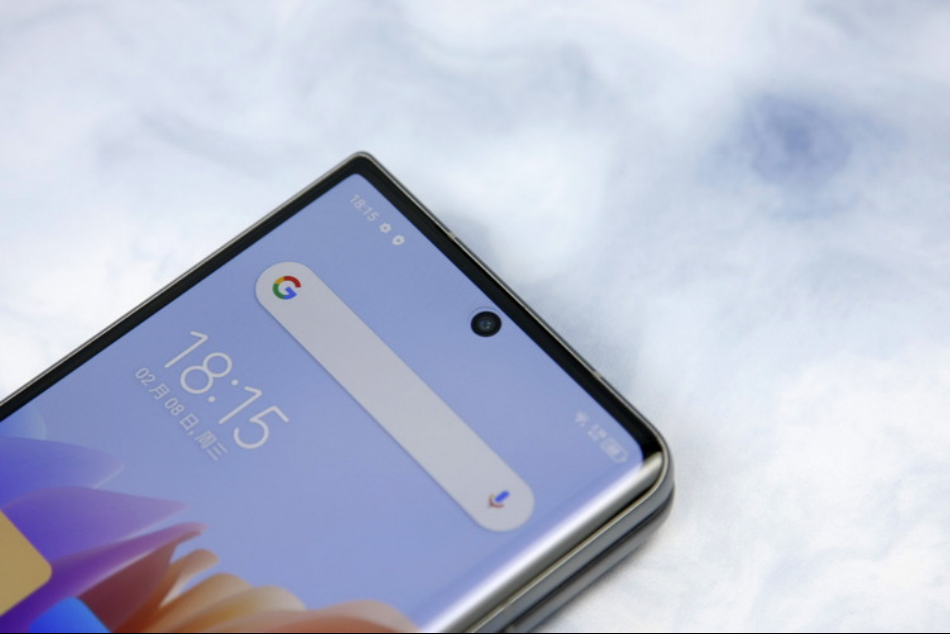 First of all, PHANTOM V Fold uses a 6.42-inch external screen. The screen itself is made of flexible OLED material, and a "single-curved" shape is also designed on the side away from the hinge.
As a result, the unique shape and extremely narrow screen frame make the external screen of PHANTOM V Fold have a very good one-handed control experience. According to TECNO, when deciding on the size of the external screen, they collected hundreds of palm data from users of different races in different countries, and finally decided to use the folded body of the PHANTOM V Fold based on the average size of the palm and thumb. The width is deliberately limited to 71.95mm, which is basically consistent with mainstream straight-screen phones.
Compared with similar folding screen products, the external screen ratio of PHANTOM V Fold is more normal 21:9, and the resolution has reached 2550*1080, unlike many folding screen mobile phones, which use a resolution lower than the standard Rate. At the same time, its external screen also supports LTPO variable refresh rate up to 120Hz, HBM brightness up to 800nit (local peak brightness 1100nit) and 100% P3 color gamut.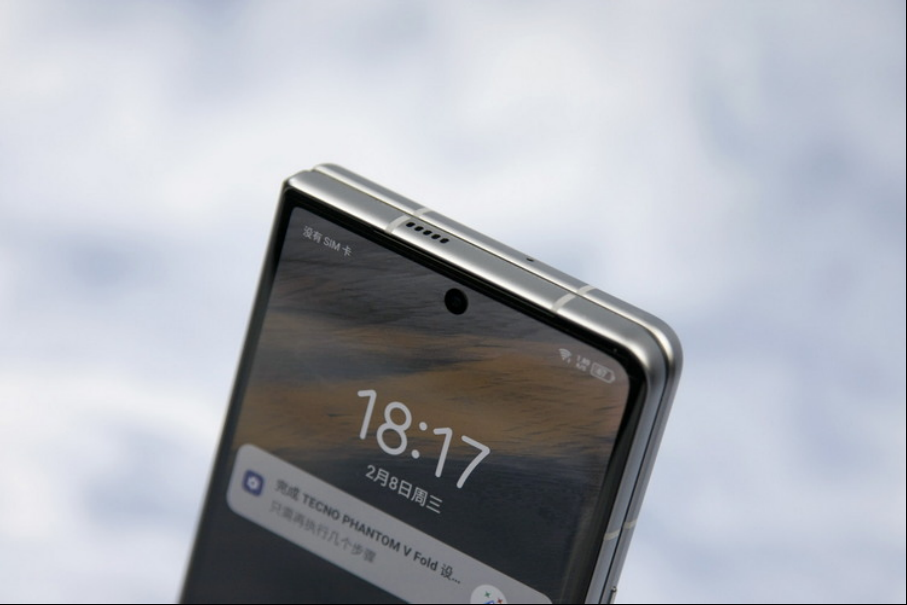 This means that the external screen of PHANTOM V Fold has better APP compatibility, and in video, game and other scenarios, the quality of this external screen is enough to match most direct-screen flagship models.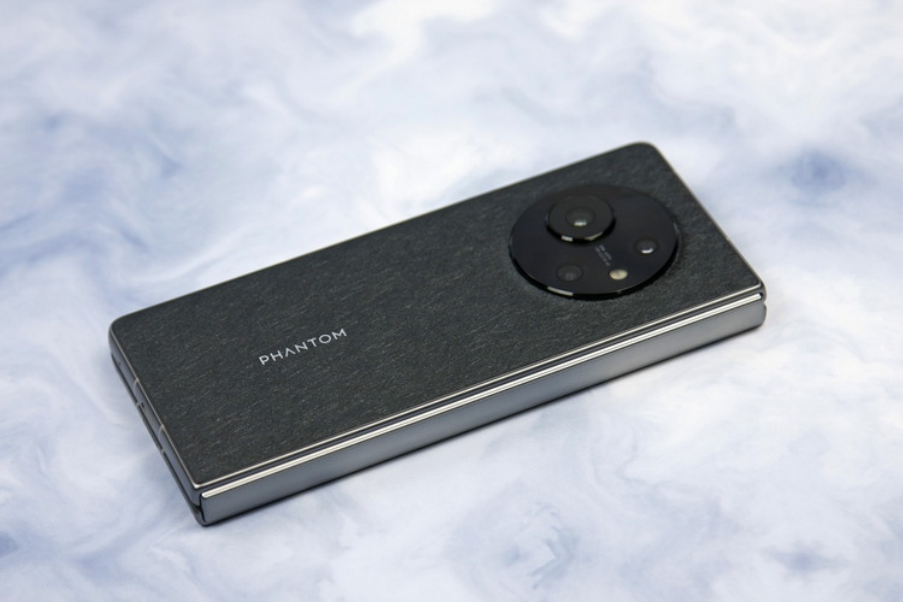 Compared with the "single curved surface" shape of the external screen, the back of the PHANTOM V Fold is obviously more recognizable. According to the official information, PHANTOM V Fold offers two different colors and materials. The white version is made of silicone leather, while the black version is made of melanin leather, which is both textured and elegant.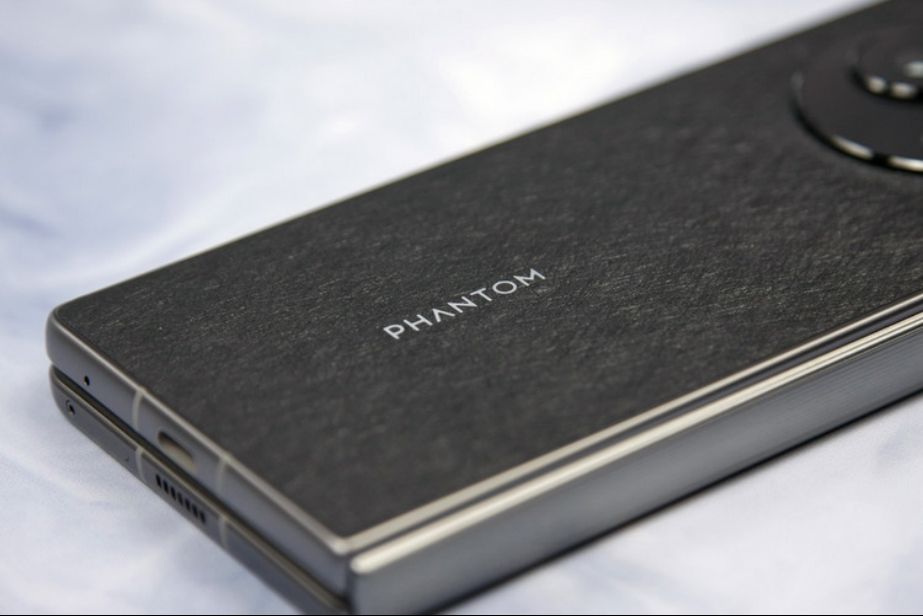 This also makes the back cover of PHANTOM V Fold have higher friction, which can bring a more stable grip. Moreover, the unique elasticity and lightweight characteristics of this material also bring the drop resistance that traditional glass back covers do not have.
Appearance: Large-size flexible inner screen, self-developed shaft is very durable
After talking about the "external" shape of PHANTOM V Fold, let's open its inner screen to see the "inner" of this model.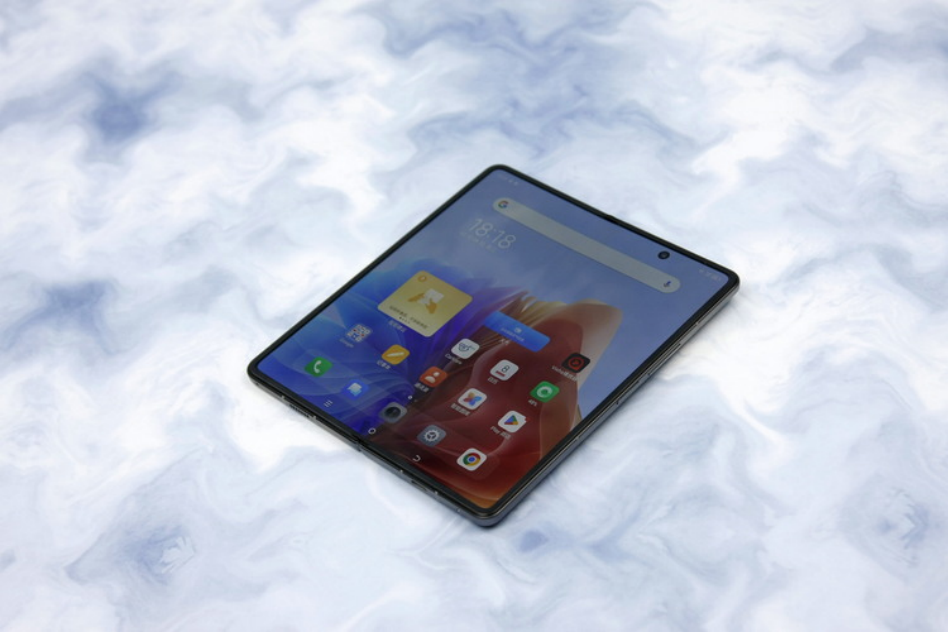 First of all, in terms of basic parameters, the size of the PHANTOM V Fold's internal screen is 7.85 inches, with a resolution of 2296*2000, and it has the same 100% P3 color gamut as the external screen, and 800nit HBM brightness (local peak 1100nit), which can support LTPO variable refresh rate from 10-120Hz.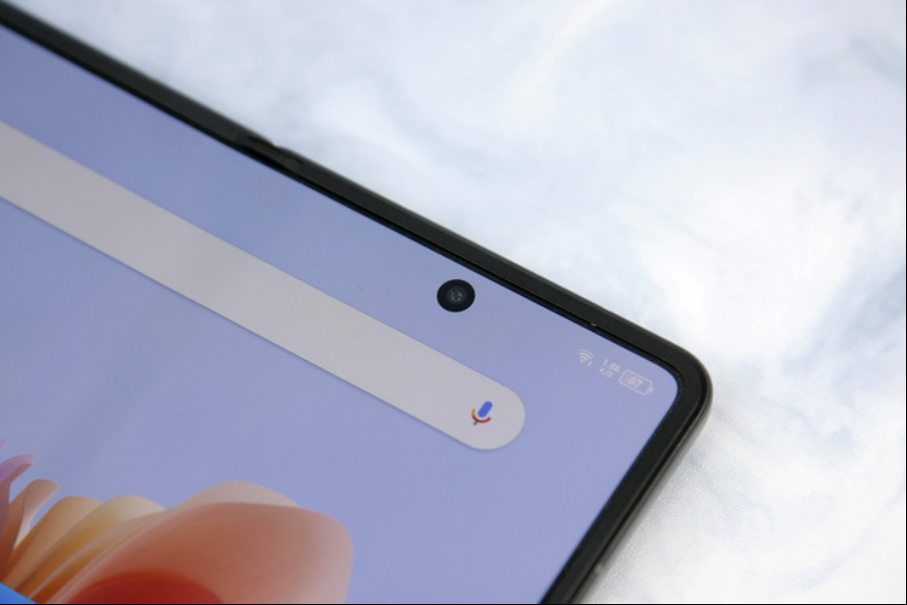 Secondly, from the perspective of visual perception, the inner screen of PHANOTM V Fold has done a good job in crease control. And this, on the one hand, is of course benefited from its use of the mature UTG glass solution.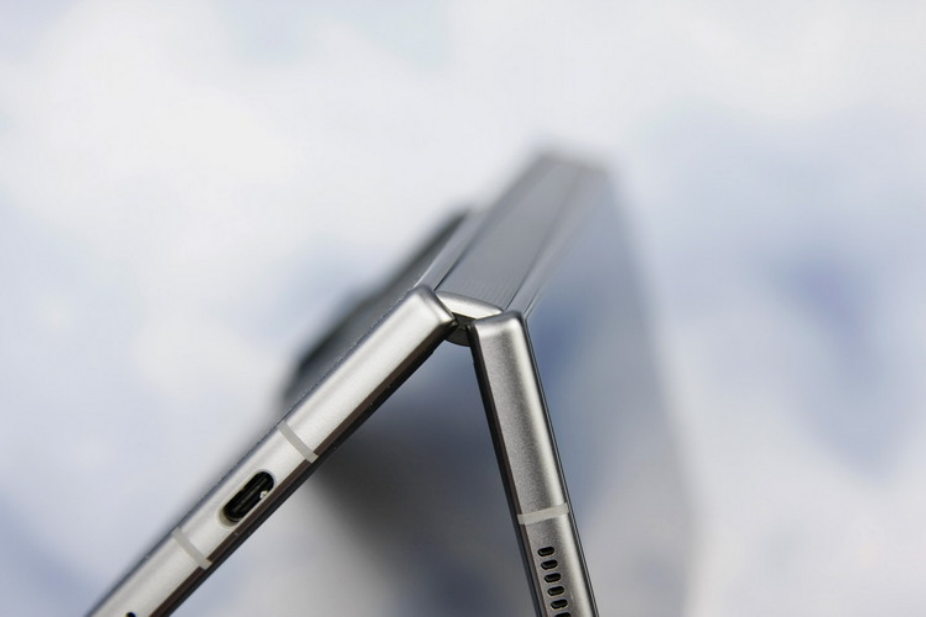 More importantly, the PHANTOM V Fold uses a new drop-shaped hinge developed by TECNO. It is reported that the hinge uses zirconium alloy, carbon fiber plate, etc., the latest aviation-grade high-performance materials in the industry. At the same time, it has also learned lessons from similar products in structure, and has specially improved the screen sliding space and screen drop protection.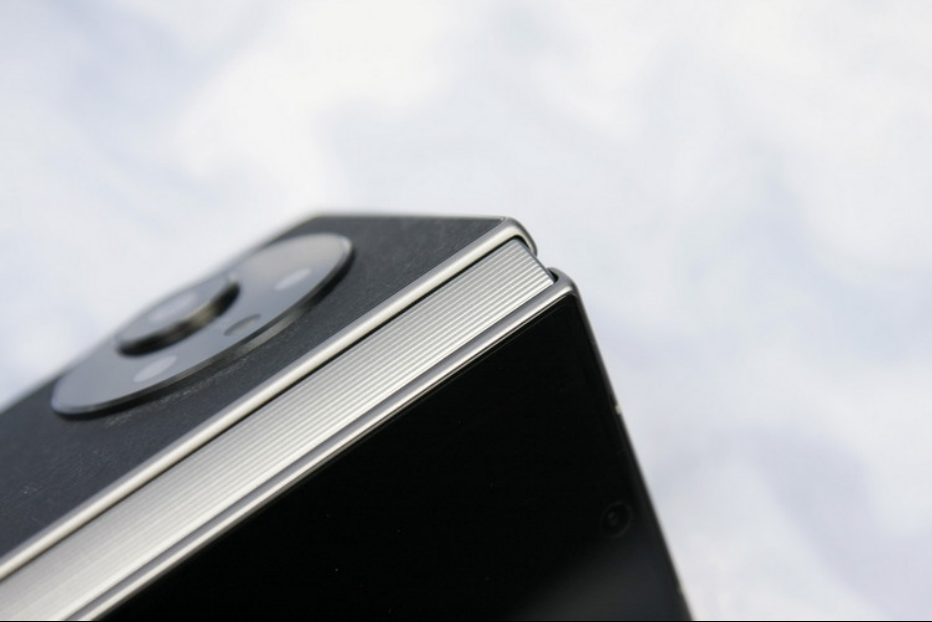 Of course, the self-developed hinge of PHANTOM V Fold is not without cost. Some friends may have noticed that we did not show the hovering state of PHANTOM V Fold. This is because its rotating shaft is equipped with a strong booster. Whether the screen is turned on or off, the rotating shaft will automatically "complete" the rest of the action after a certain stroke.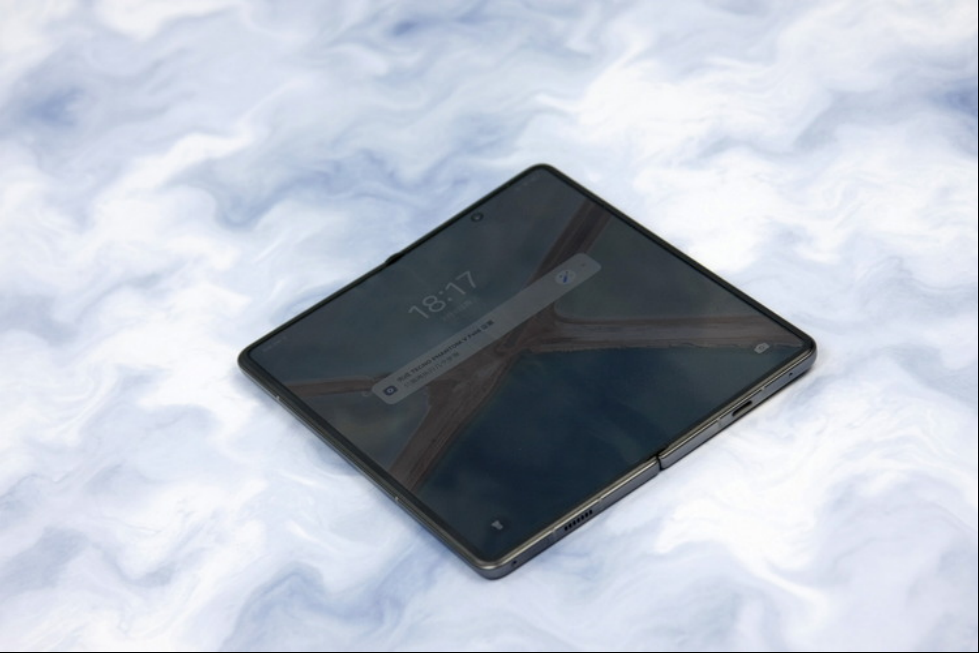 But obviously, this design is also the key to the crease depth of the new PHANTOM V Fold being controlled within 0.11mm and achieving a lifespan of up to 200,000 openings and closings. Moreover, from the perspective of existing products, most of the usage scenarios of folding screen mobile phones are fully opened or closed. Although the various "modes" of half-opened and hovering seem cool, the actual user needs are not strong. Transformers are almost a truth.
Camera: The outsole CMOS configuration is rare for models of the same level, and the role of AI is obvious
Next, let's talk about the performance of TECNO PHANTOM V Fold in terms of video.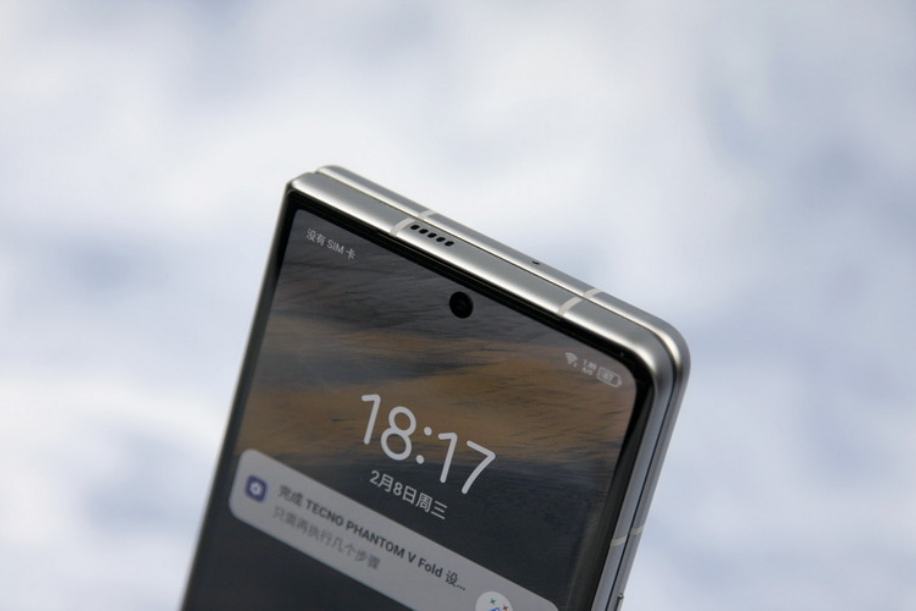 In terms of hardware configuration, PHANTOM V Fold is equipped with a total of five cameras, which are 32 million-pixel front-facing cameras on the outer screen, 16-megapixel front-facing cameras on the inner screen, and three rear cameras on the back of the machine. Obviously, if you are a consumer who attaches great importance to selfies, then the front camera on the outer screen of PHANTOM V Fold may be the most "big bottom" among the large-size folding screen models you can buy at present. One of the proactive hardware.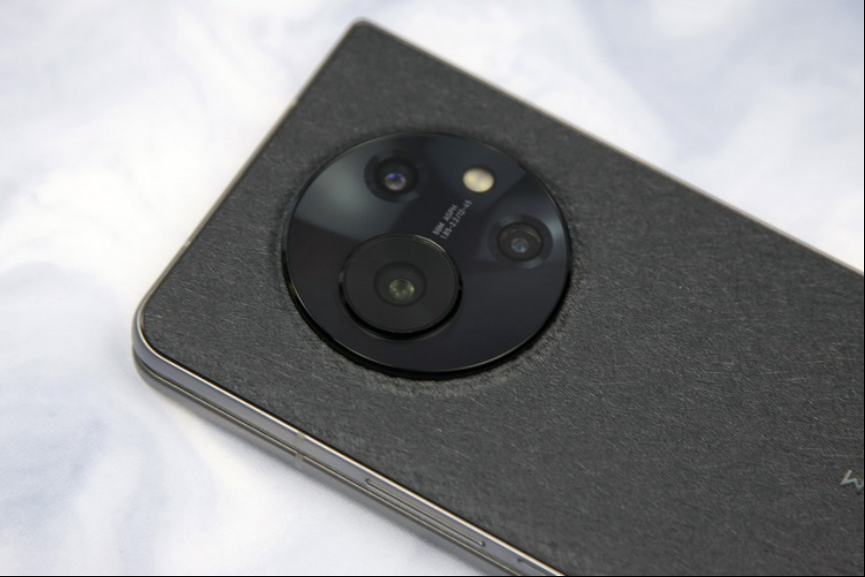 Unlike most folding screen models, PHANTOM V Fold did not deliberately adopt a rear camera configuration with a lower specification than its own direct-screen models of the same period because of the thickness control of the fuselage. In fact, it is even equipped with a "outsole" CMOS that is rarely seen in folding screen models.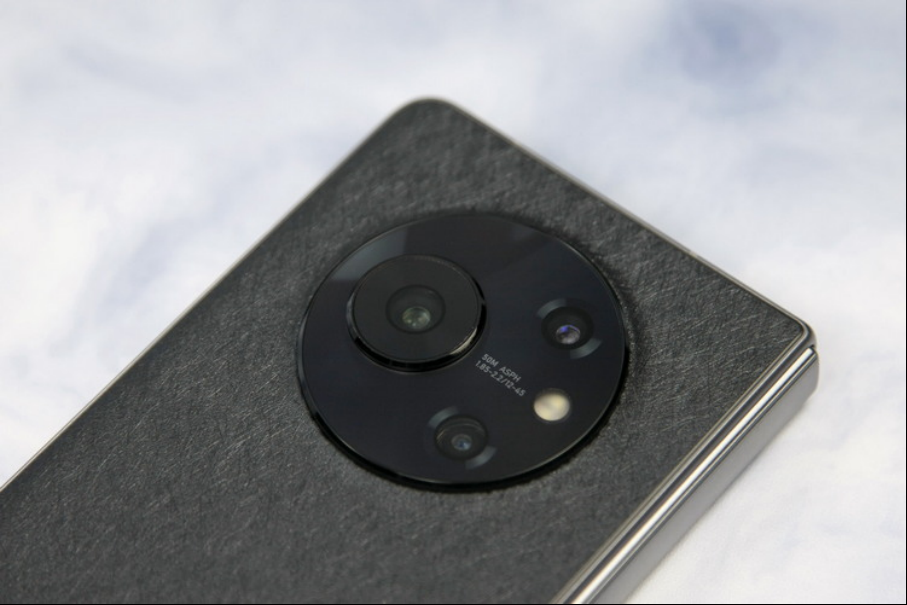 Specifically, the rear three-camera module of PHANTOM V Fold consists of a 1/1.31-inch, 50-megapixel, f1.85 wide-angle main camera, and a 50-megapixel, f1.98 2x telephoto secondary camera. camera, and a 13-megapixel, f2.2 120-degree ultra-wide-angle sub-camera. And the three rear cameras all support autofocus, and both the main camera and the telephoto support electronic image stabilization. With the help of the shape advantages of the folding screen model itself, users who have higher requirements for selfies can also use the rear camera and external screen to achieve better imaging performance.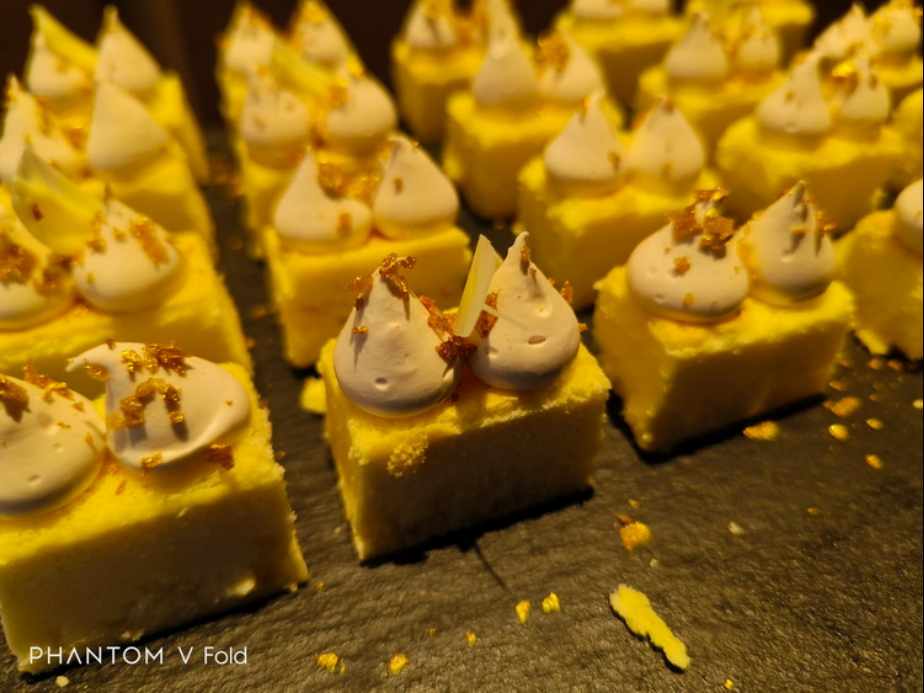 Proof: Cake ISO284 f1.85 0.01s
In all fairness, in today's folding screen models, 1/1.56 inches is a common rear main camera specification, while 1/1.31 inches is relatively rare. Of course, a larger CMOS means more incoming light, but it also puts forward higher requirements for the design of the lens group and focusing mechanism. From the results, although the closest focusing distance of the PHANTOM V Fold main camera is not a "macro", it seems to perform better than some candy bar flagship models that are also equipped with a 1/1.31-inch outsole.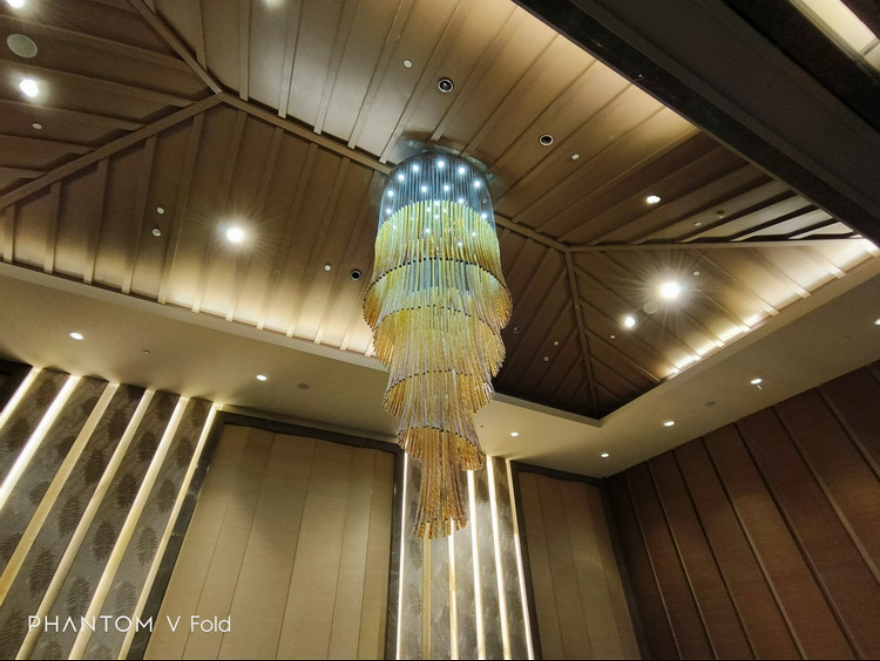 Proof: lamp (super wide angle) ISO561 f2.2 0.03s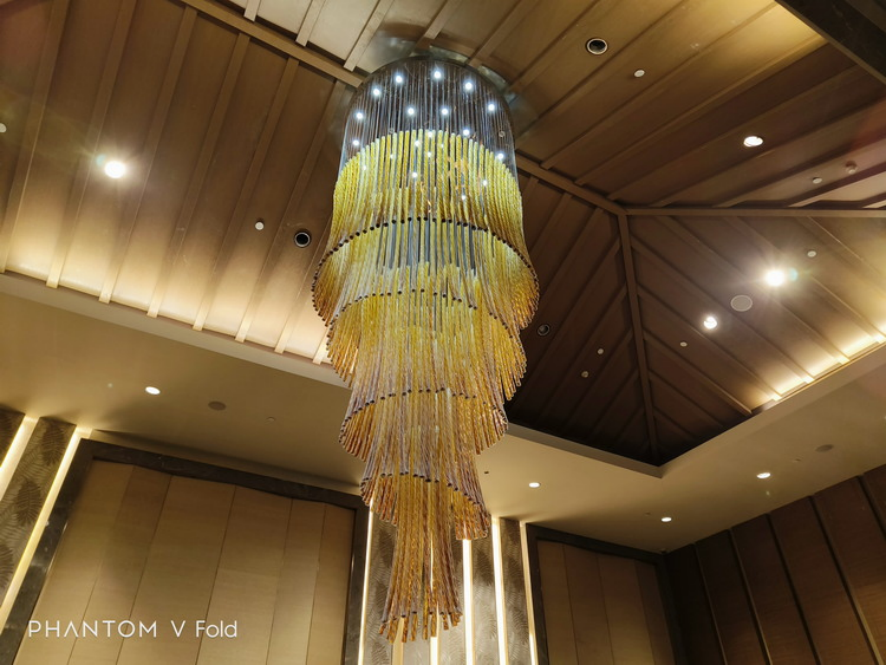 Proof: lamp (wide angle) ISO329 f1.85 0.02s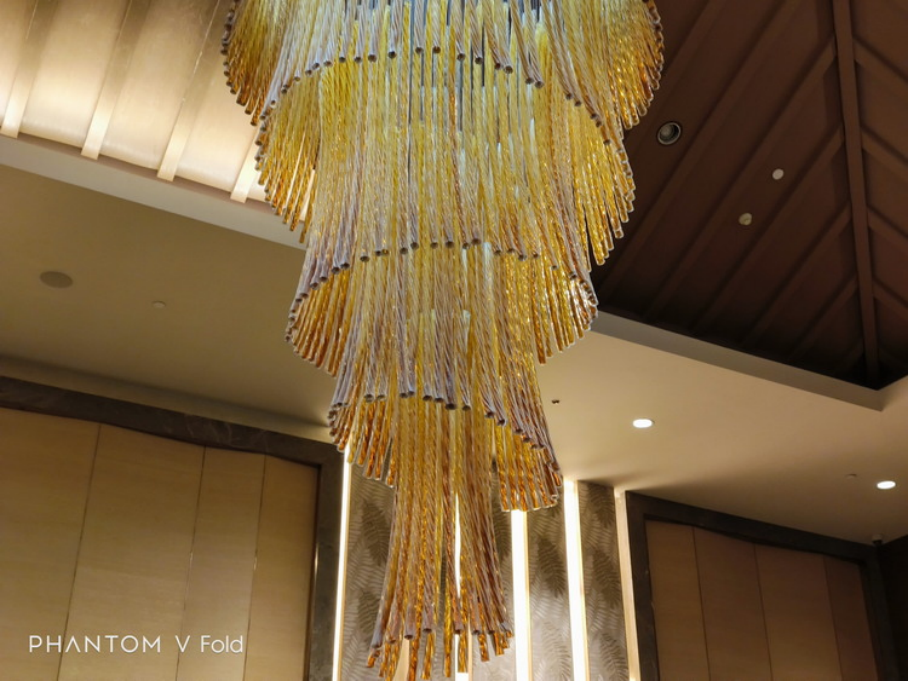 Proof: lamp (telephoto) ISO738 f1.98 0.03s
And judging from the indoor proofs, TECNO obviously took into account the differences in sensor size and light-sensitivity between different cameras, and tried to adjust their white balance as close as possible, as if using a mobile phone to achieve "zoom". .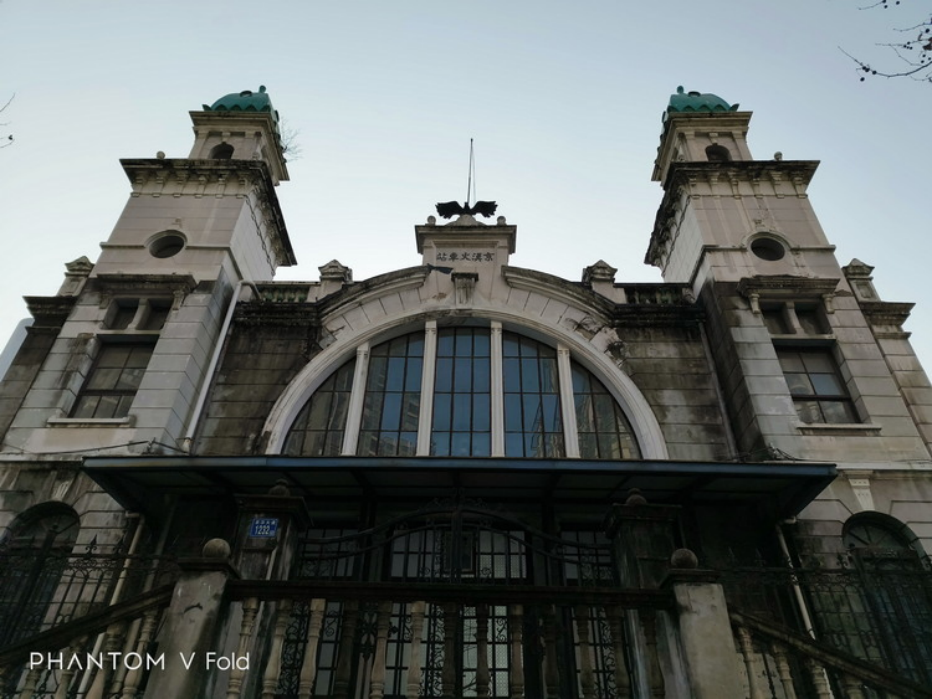 Proof: Railway Station ISO51 f1.85 0.0003s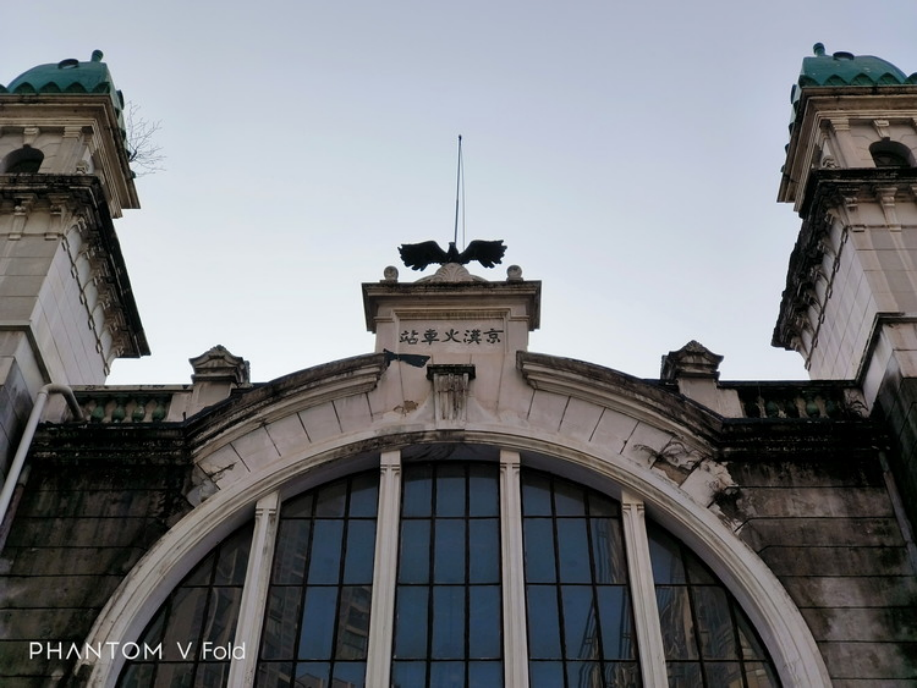 Proof: Railway Station (2x zoom) ISO50 f1.98 0.0009s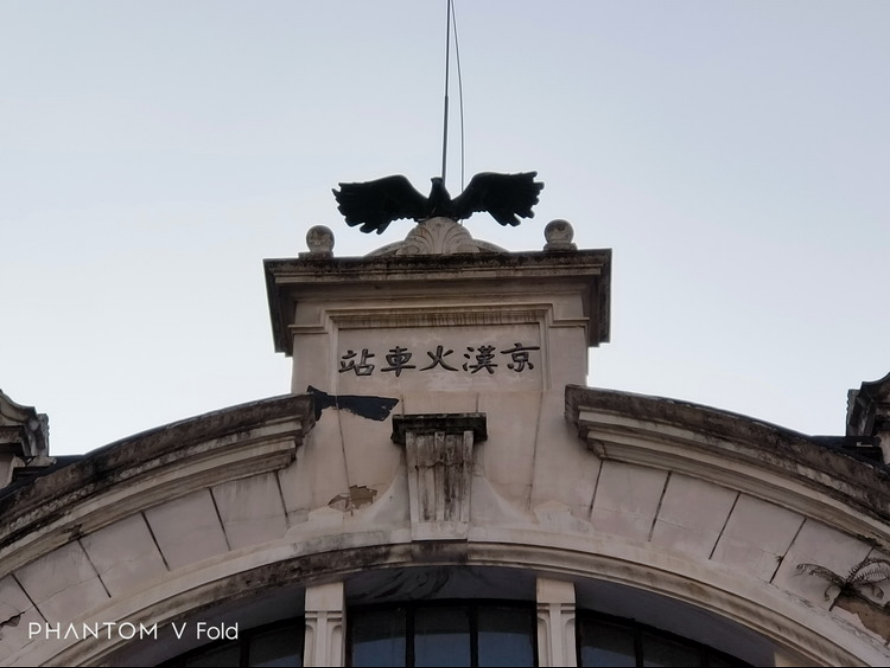 Proof: Railway Station (4x zoom) ISO50 f1.98 0.0008s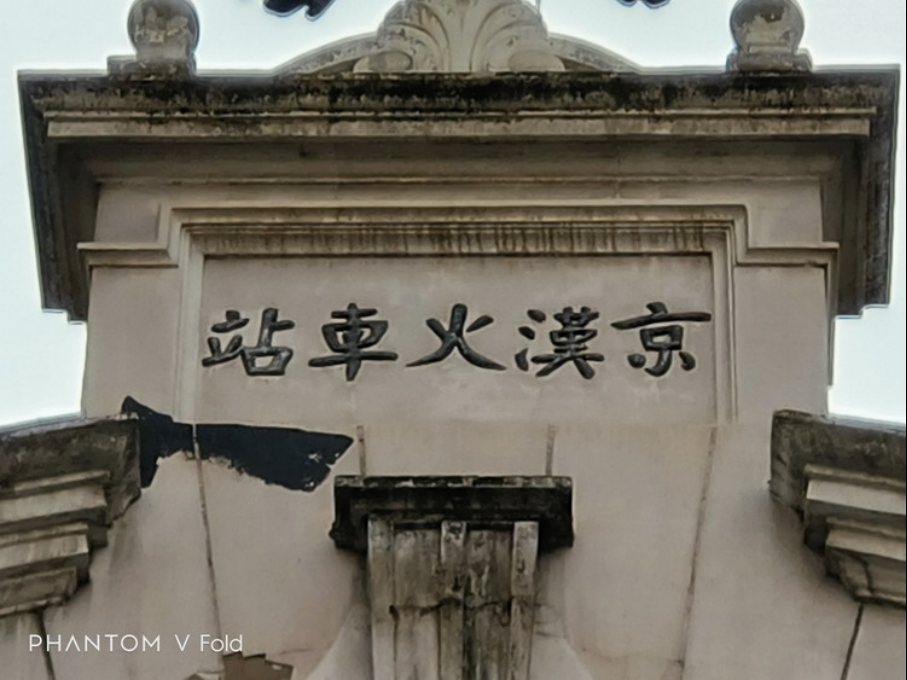 Proof: Railway Station (10x zoom) ISO50 f1.98 0.0018s
Speaking of zooming, PHANTOM V Fold also has a zoom function of up to 20 times this time. Judging from the EXIF ​​information, although the focal length of more than 2 times is taken with a telephoto. But the official has mentioned that this model uses "multi-camera fusion" technology, which may mean that the 1/1.31-inch outsole CMOS also participates in imaging at this time. Considering that the telephoto camera does not have optical image stabilization, it is not easy to achieve such image quality at 10x magnification.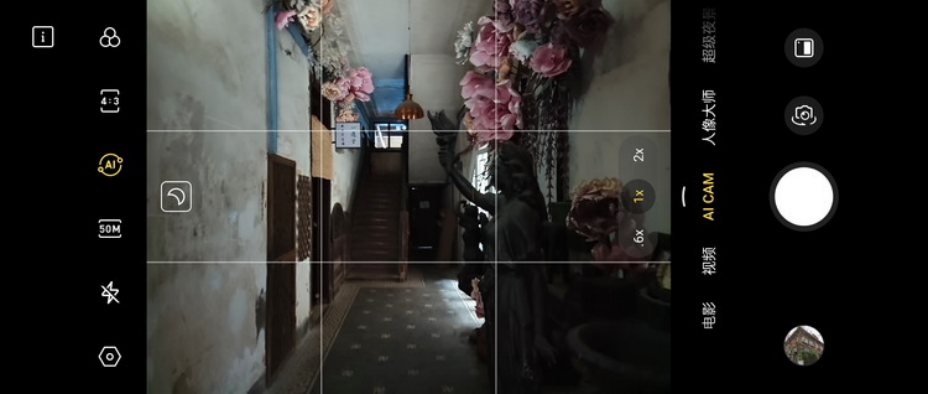 In a dimly lit environment, we noticed that PHANTOM V Fold automatically activated the night scene mode with almost no lag. At this time, the brightness of the picture displayed in the viewfinder frame is already much higher than the environment seen by the naked eye. That is to say, once its night scene mode is activated, it can continue to operate automatically, instead of performing multi-frame synthesis calculations only after pressing the shutter.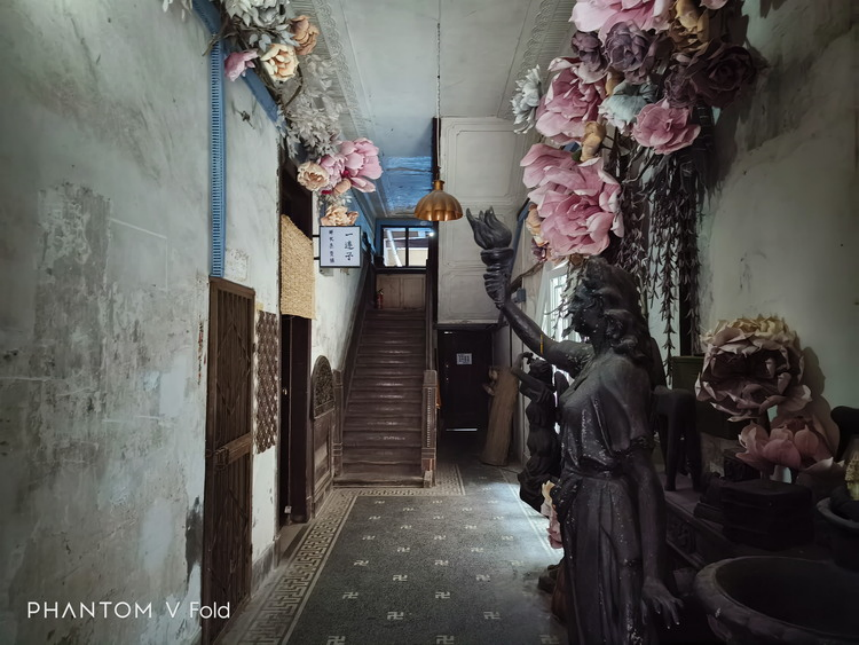 Proof: ISO3852 f1.85 0.06s indoors in dark light
From the results, the noise control of PHANTOM V Fold is quite good, and there is no strange shift in color. Although there is no optical image stabilization, it has to use a high ISO and a short shutter to ensure the brightness of the film, but the overall style still reaches the level that a high-end model should have.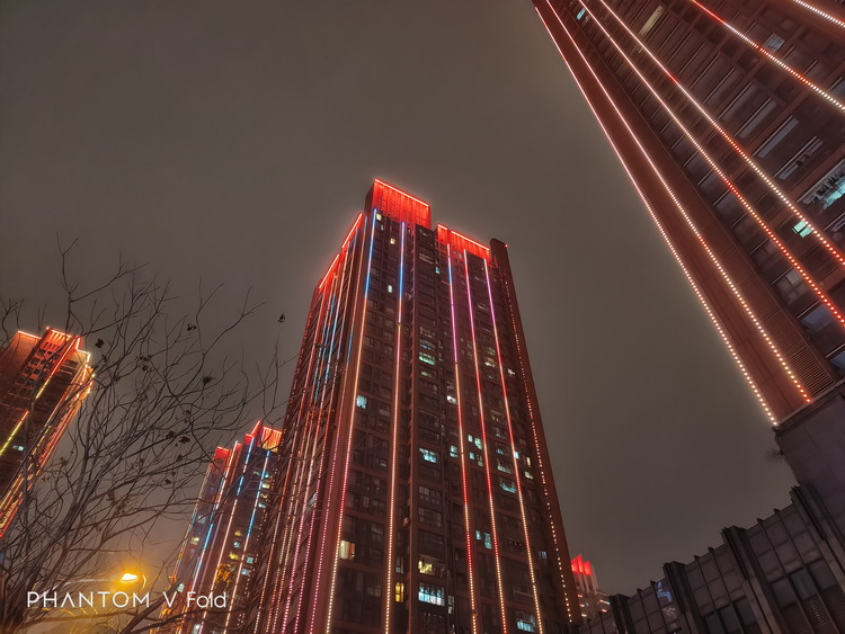 Proof: City night scene ISO1176 f1.85 0.04s
Finally, in the common urban neon light scene at night, the PHANTOM V Fold's outsole 50-megapixel main camera showed an excellent level of noise control. At the same time, we also noticed that its suppression of city lights is not strong. Although some friends may not like this style, in our opinion, it can actually better present the atmosphere that night lights should have, and it is also a manifestation of the "smart" AI algorithm.
Finally, like most large-scale folding devices with internal and external dual screens, PHANTOM V Fold of course also supports the use of the external screen + rear main camera to take "selfies" after fully unfolding the fuselage, or when taking pictures of others The function of synchronously displaying the viewfinder screen on the external screen. In this mode, the super-large rear main camera will obviously play a "selfie definition" far better than that of the general mobile phone front camera, which is also one of the outstanding reasons why many consumers love large-size folding screen mobile phones.
Performance: Customized Dimensity 9000+, technical specifications have no regrets
In 2022, with the Dimensity 9000 series SoC, MediaTek has earned an amazing consumer reputation in front of competitors with poor energy efficiency ratio. But if you look back at many Dimensity 9000 models so far, you will find that their configurations often do not reach the limit level of this SoC.
Because such products are limited by cost, many of them fail to use the highest memory and flash memory specifications that Dimensity 9000 can support, which makes the whole machine more or less restricted in terms of storage, computing, and even 3D performance. .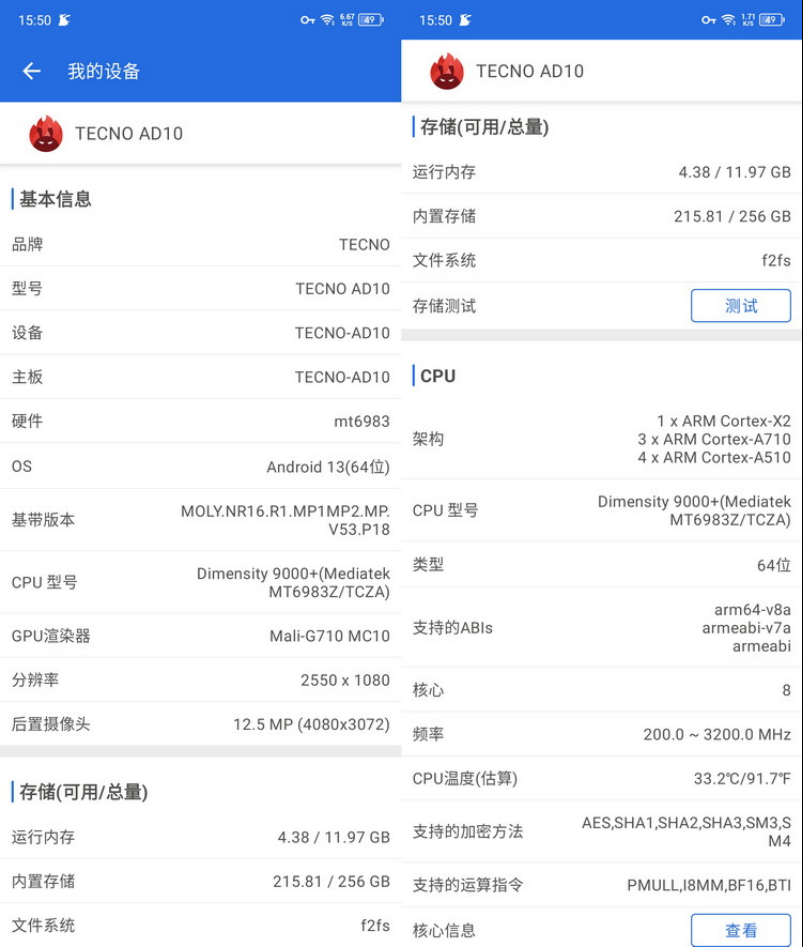 But for PHANTOM V Fold, there is no need to worry about this, because it is equipped with MediaTek Dimensity 9000+ master control.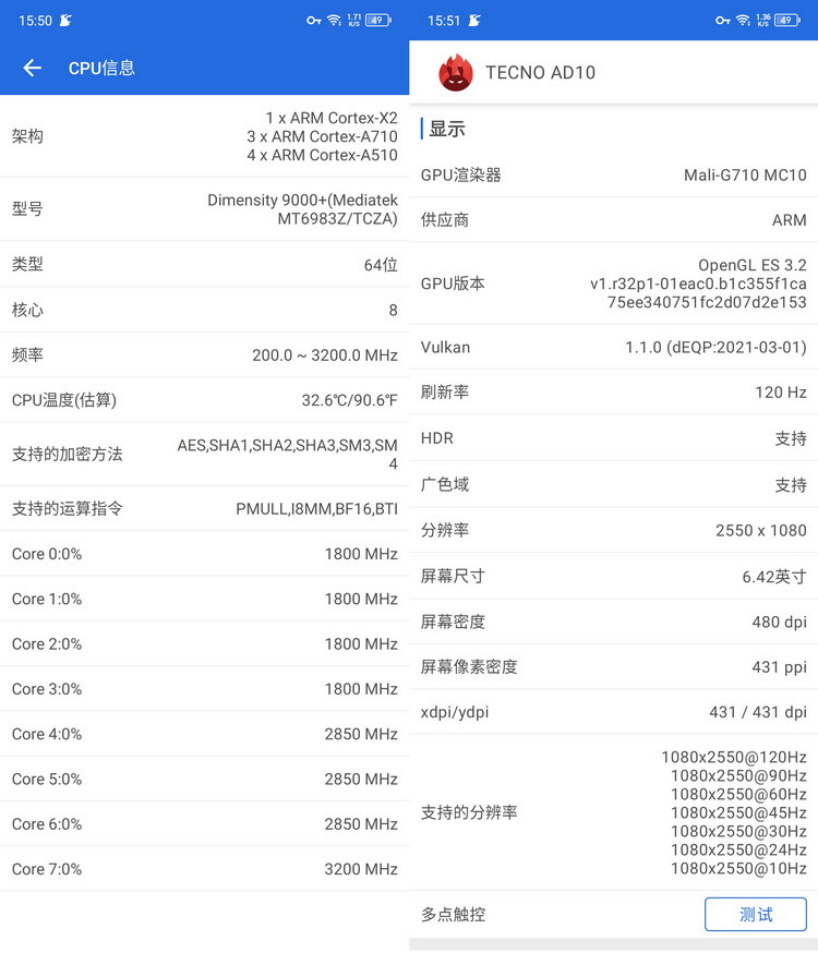 Compared with Dimensity 9000, Dimensity 9000+ has a higher main frequency, its Cortex-X2 super core reaches 3.2GHz, and there are three 2.85GHz Cortex-A710 cores, and four 1.8GHz Cortex- A510 core. In addition, the Mali-G710MC10 GPU equipped with Dimensity 9000+ has a frequency 12.6% higher than that of Dimensity 9000, which can bring additional 3D performance improvements.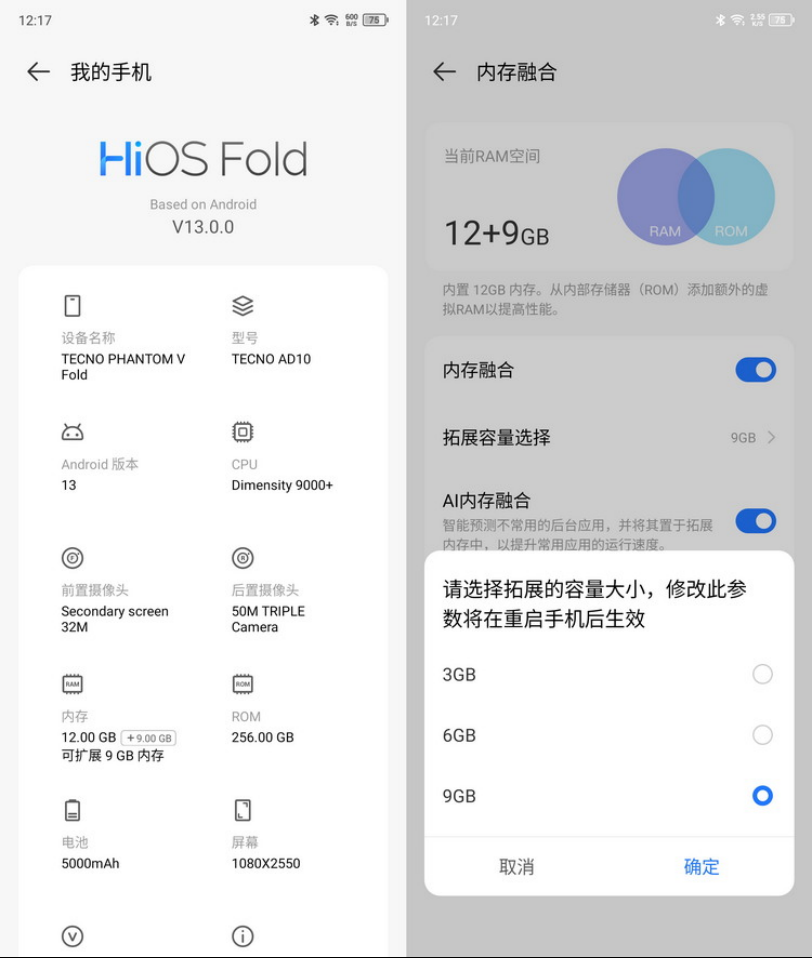 On the other hand, PHANTOM V Fold is also equipped with the fastest 12GB memory that Dimensity 9000+ can support, which is equivalent to 7500MHz LPDDR5X. And this model also has the popular memory fusion technology, which can add an additional 9GB of application cache.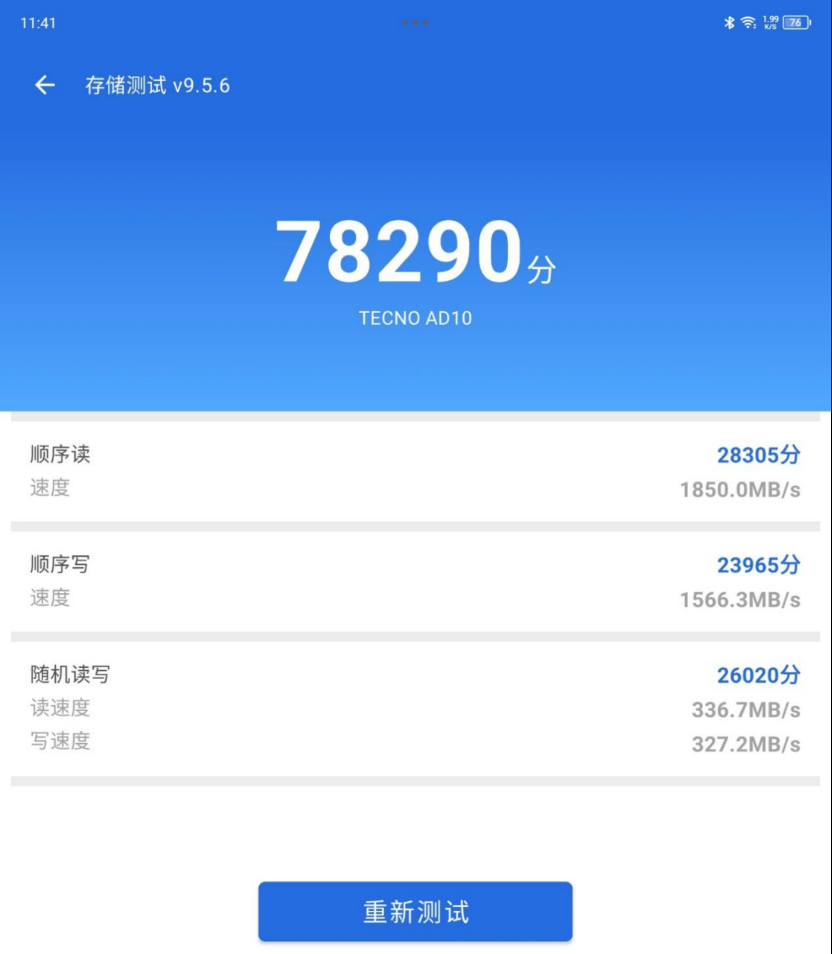 According to the actual test results, the random read and write speed of the flash memory of PHANTOM V Fold exceeds 300MB/s. This shows that its UFS3.1 flash memory is a relatively new model in the industry, that is, a high-performance version with write enhancement and controller overclocking. Considering that Dimensity 9000+ does not support UFS4.0, this is already the best flash memory specification it can use.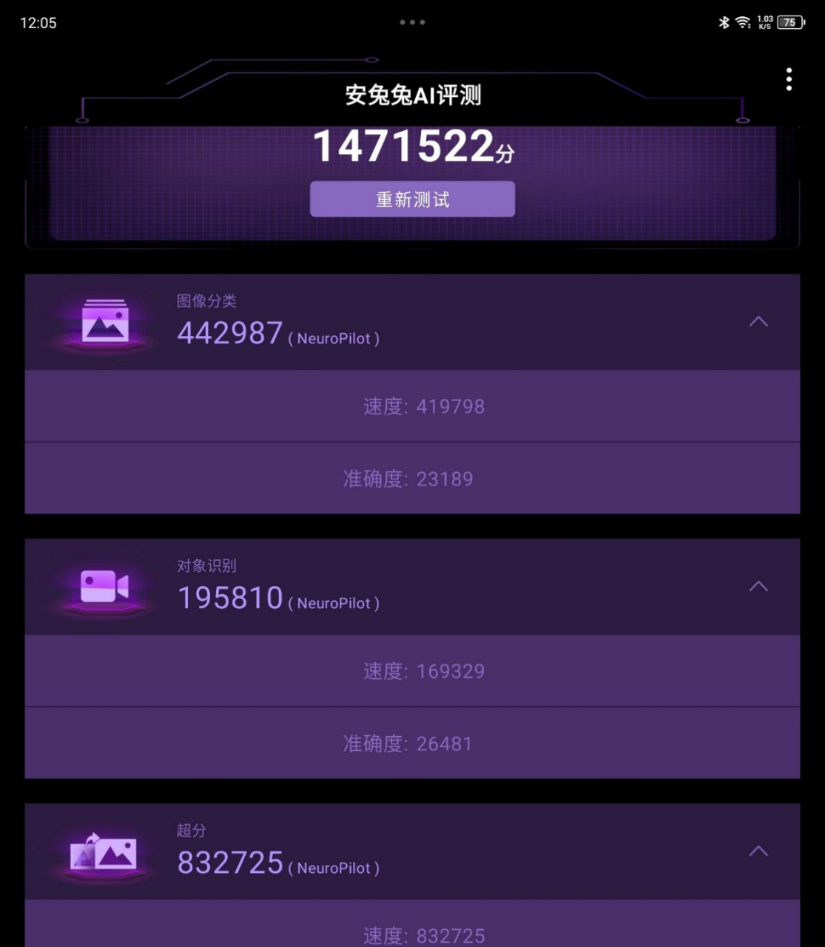 Judging from the results of the Mobile Update AI test, the PHANTOM V Fold scored 1,471,522 points, nearly 20,000 points higher than the average score of the Dimensity 9000+ models on the list. Although the lead is not large, it at least shows that the Dimensity 9000+ "full blood version" configuration that TECNO equips PHANTOM V Fold has indeed raised the computing power of the SoC to above the average level.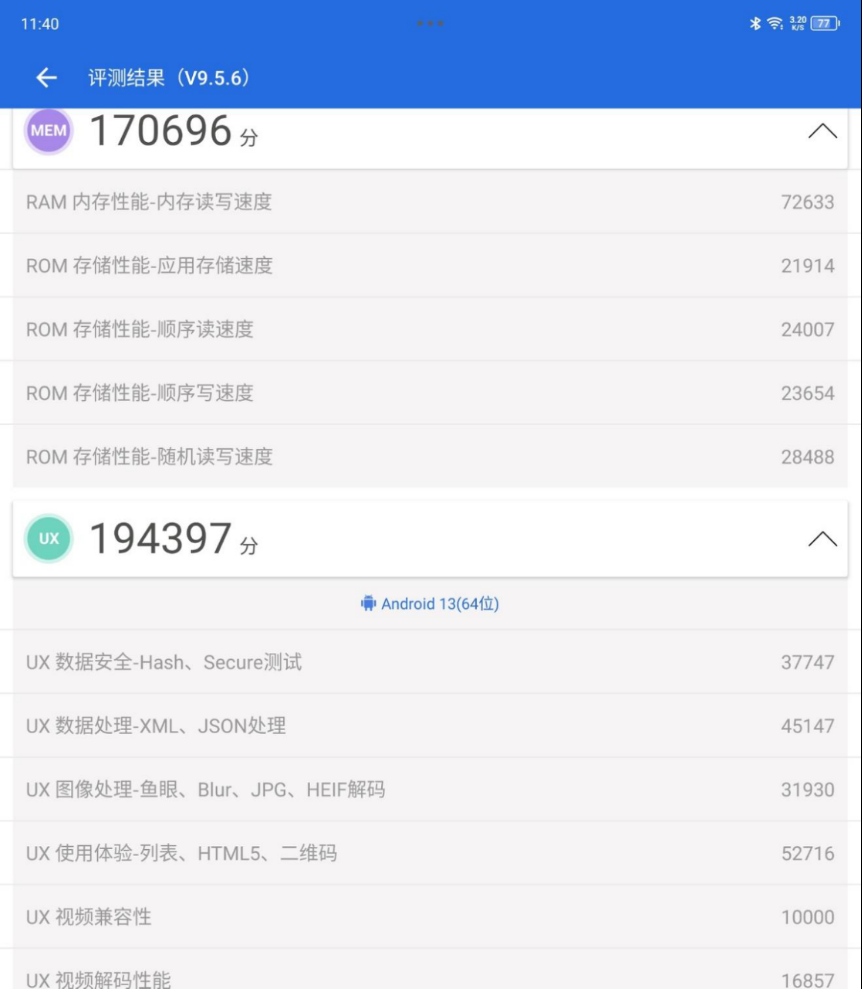 In the end, the 256GB PHANTOM V Fold we have got a comprehensive score of 1,023,478 points in the Mobile Update Review, which is close to the performance of the Dimensity 9000+ platform "hard-core gaming phone". Considering the difficulty in heat dissipation design of folding screen models, TECNO is worthy of praise for being able to achieve this level.
System: Designed for folding screen models, with all the necessary functions
For folding screen mobile phones, in addition to the hardware design, the optimization of system functions is also an important factor in determining the user experience.
The system used by PHANTOM V Fold is "HiOS13 Fold" built by TECNO based on Android 13. It is not difficult to find from the name that this is a system optimized for folding screen devices. So where is its design for folding screen models reflected?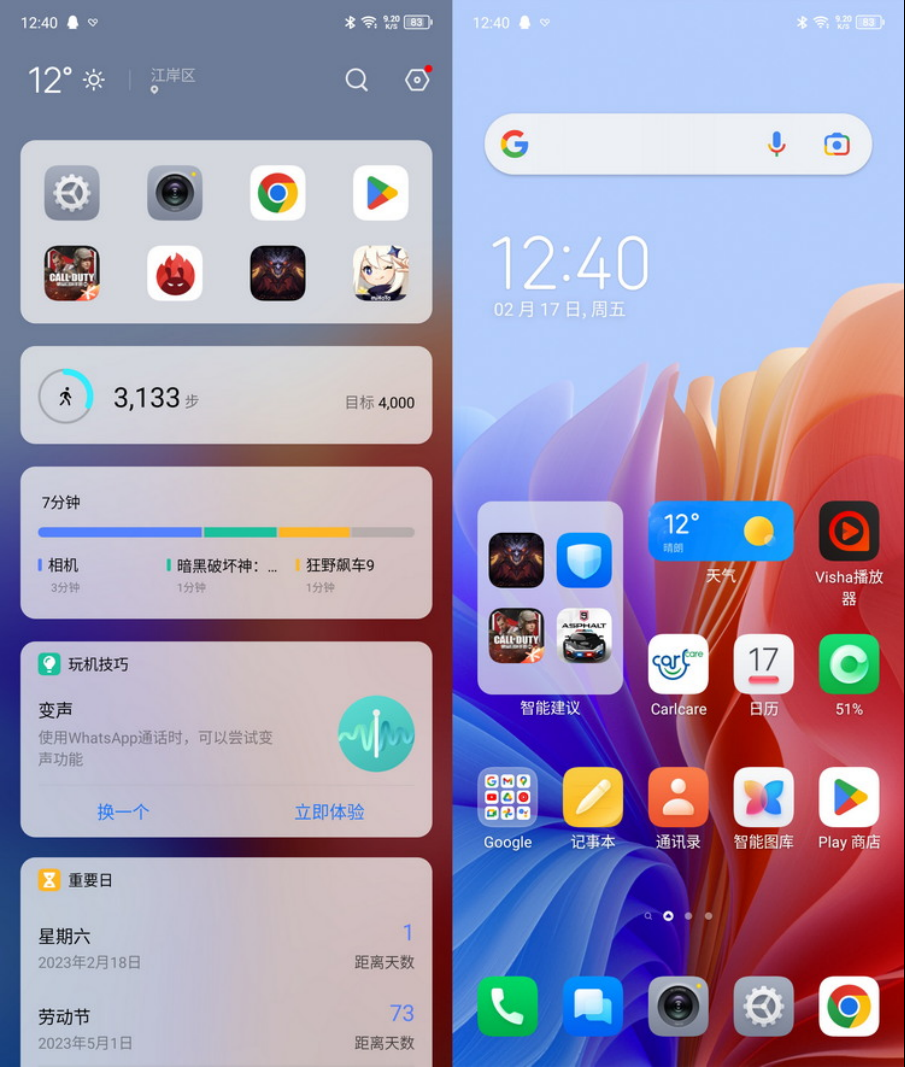 External screen vertical screen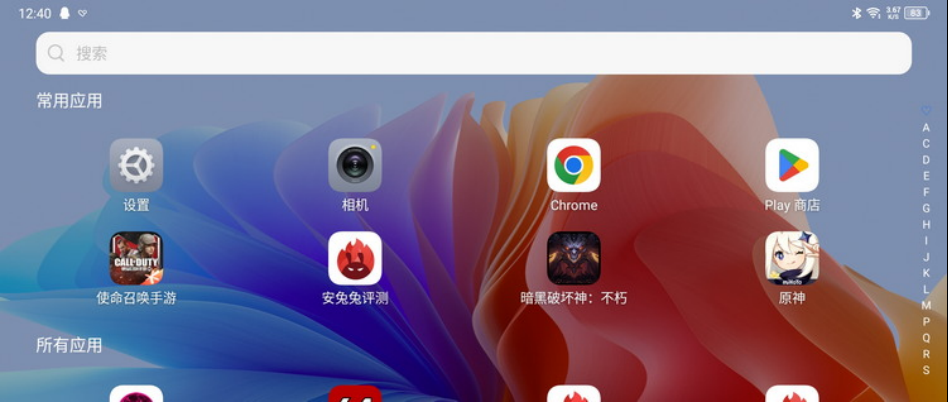 External screen horizontal screen
First of all, HiOS13 Fold has adapted four modes of launcher interfaces for the external screen and internal screen in both horizontal and vertical states.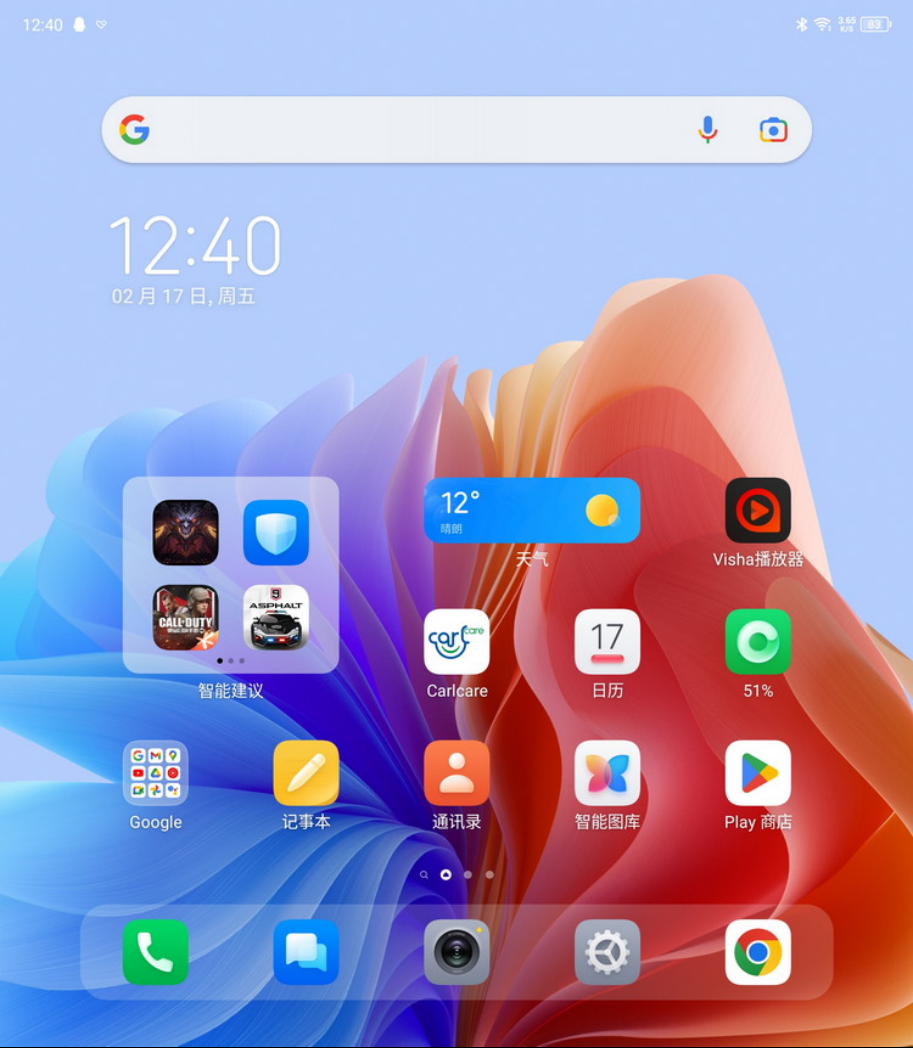 Inner vertical screen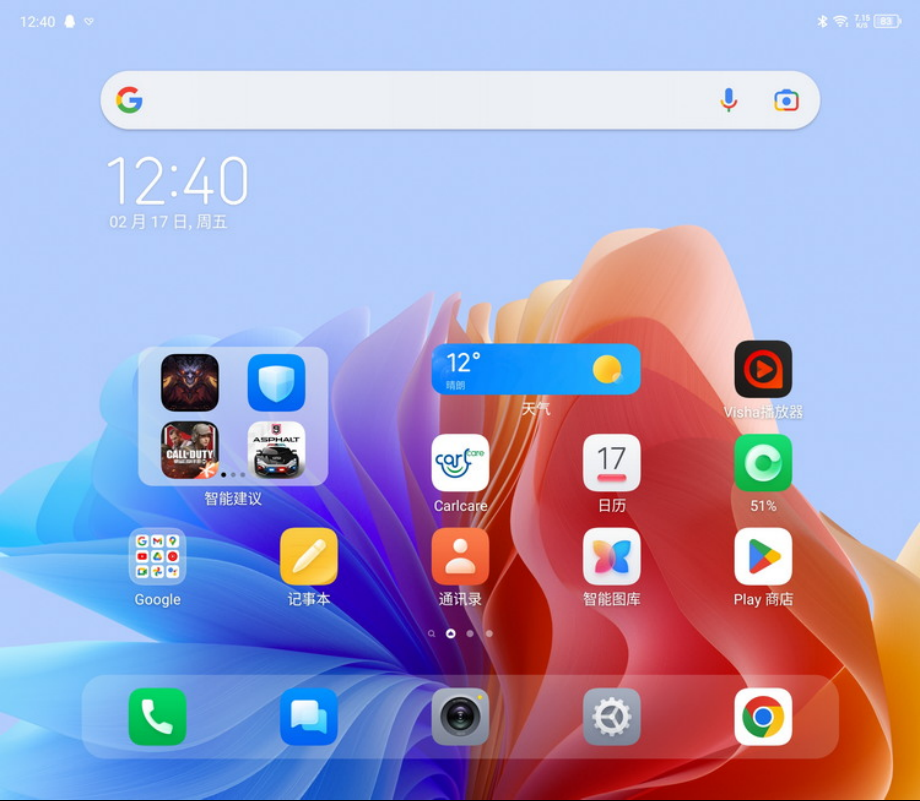 Inner screen horizontal screen
It can be seen that the launcher with the inner screen turned on will have a tablet-like multitasking bottom bar regardless of the horizontal or vertical screen. On the external screen, the most interesting thing about PHANTOM V Fold is that it will automatically switch to a global search-like interface when the body is turned sideways.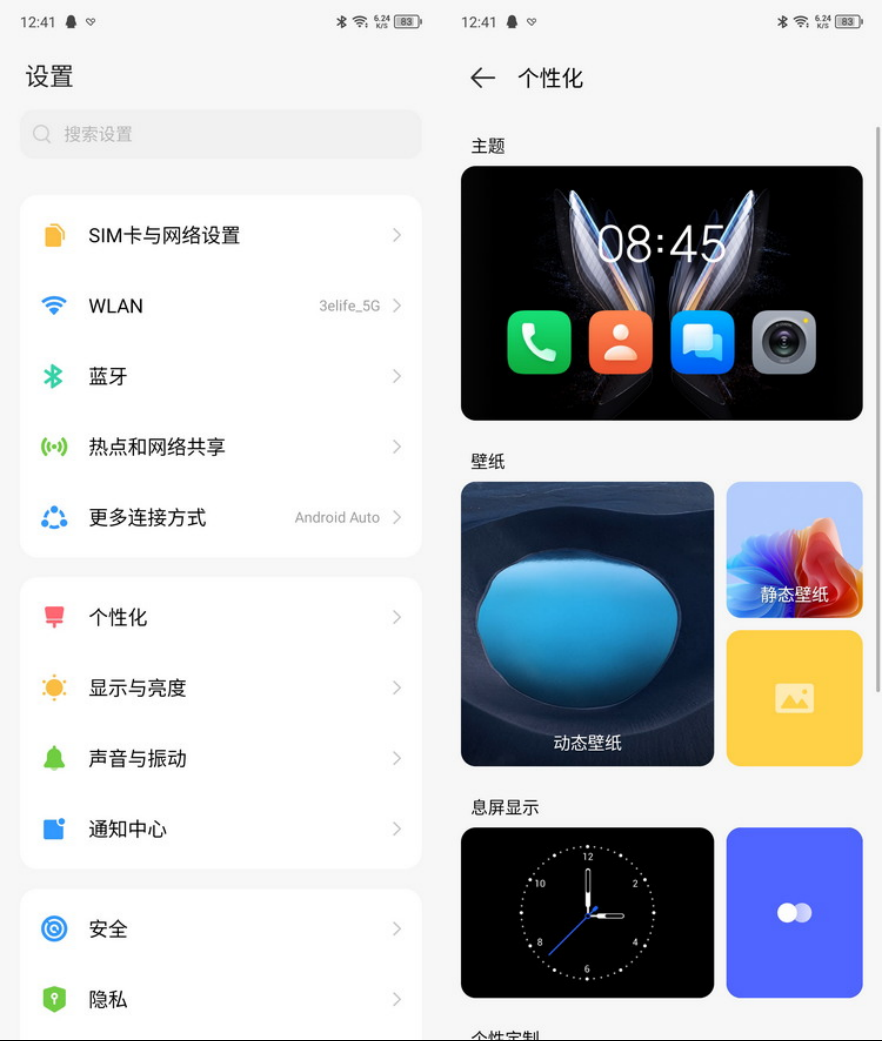 External screen setting interface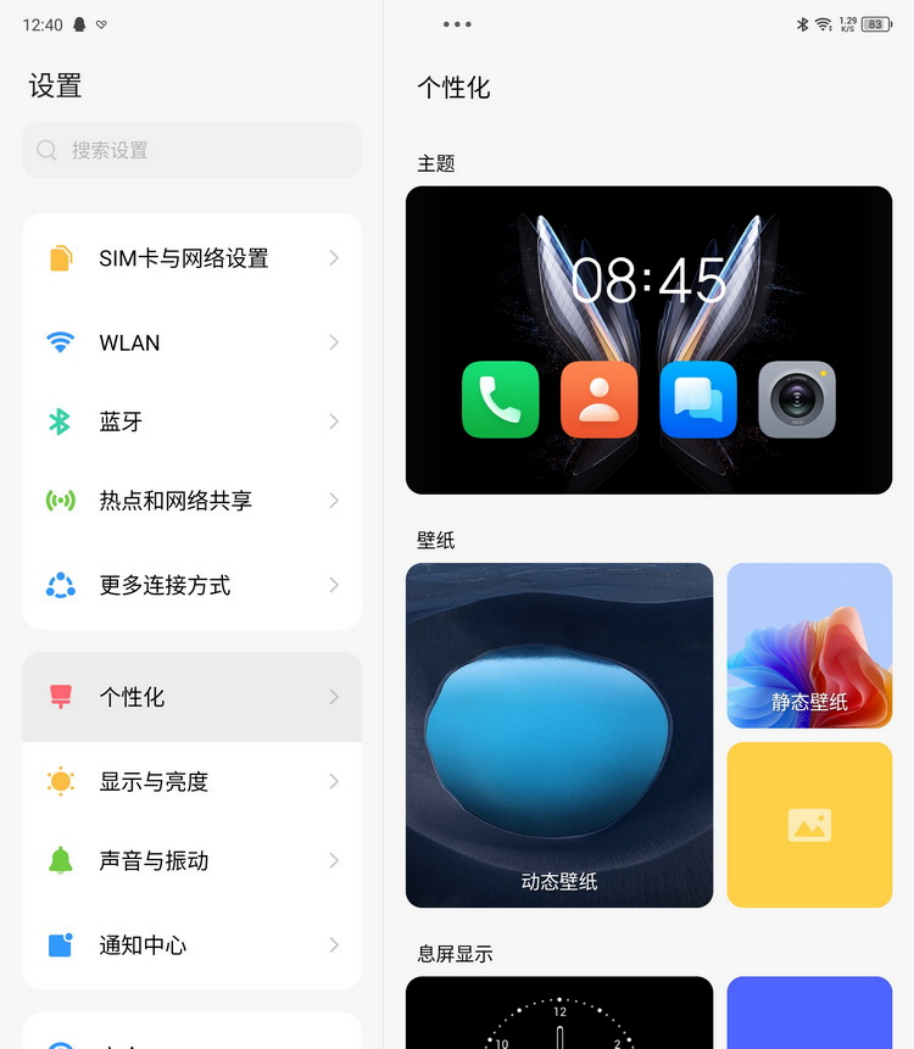 Internal screen setting interface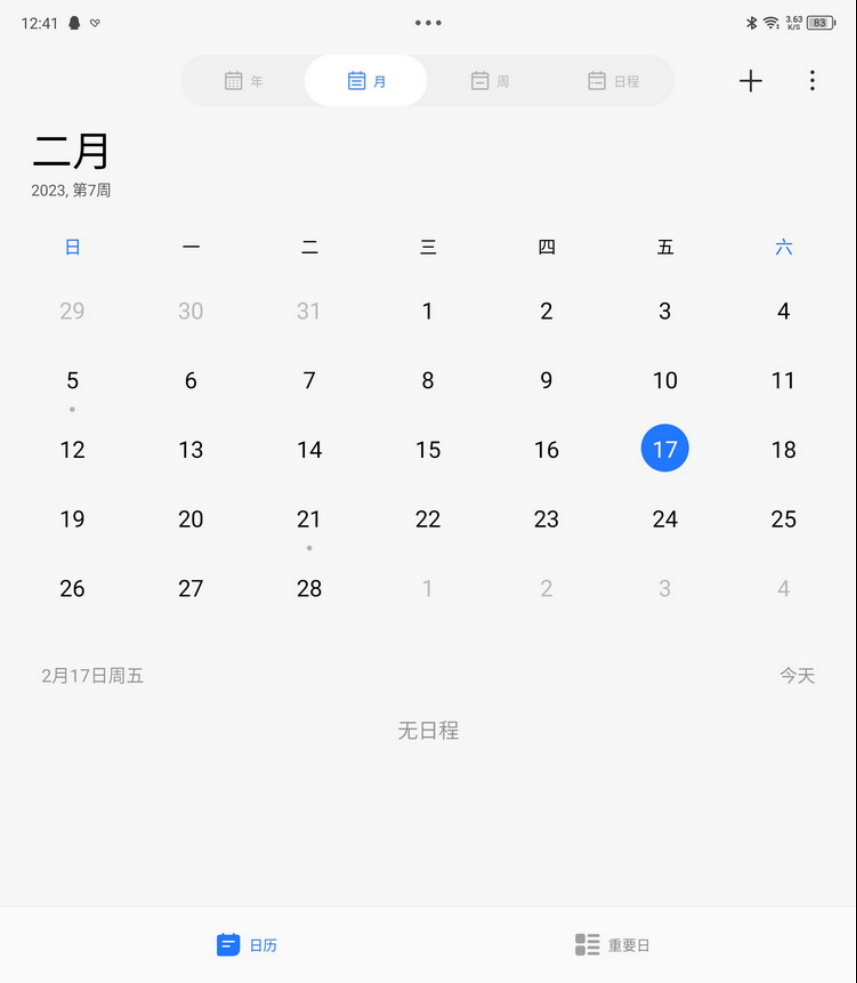 external screen calendar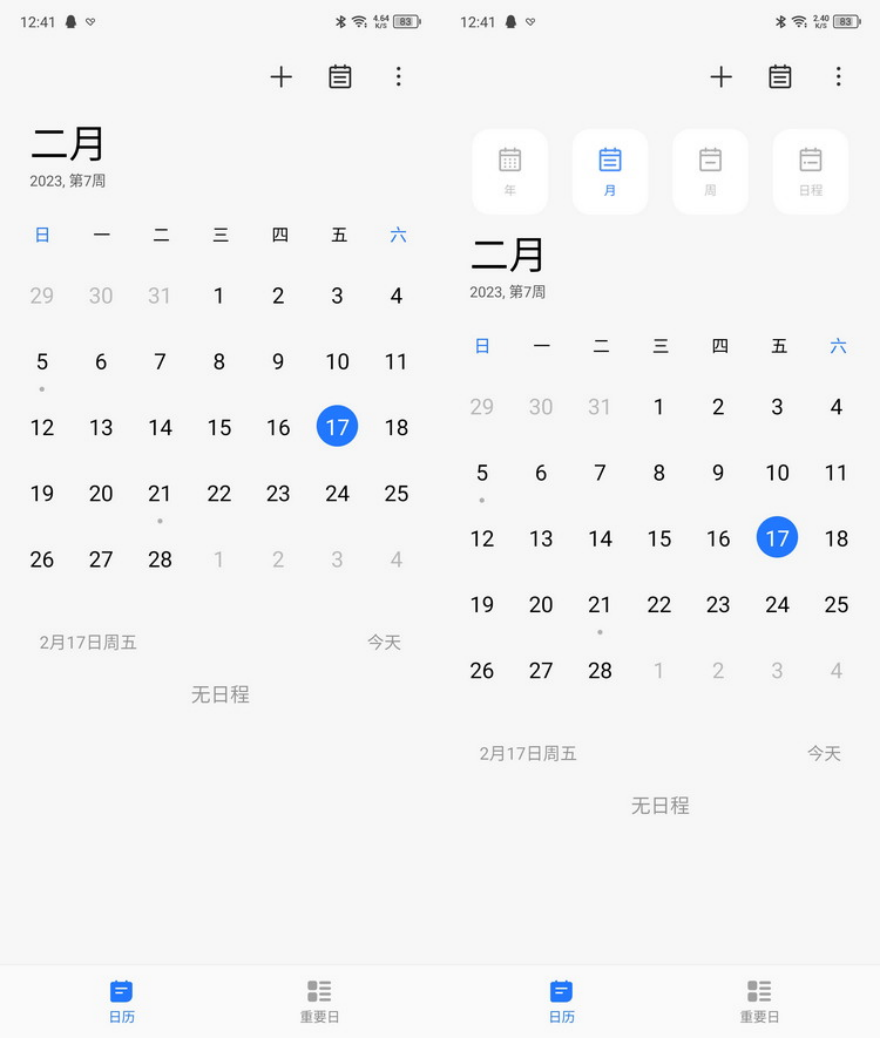 Inner screen calendar
Secondly, most of the built-in functions of the PHANTOM V Fold system are designed with two different interfaces for two screens with different ratios. After turning on the folding screen, you can clearly feel the convenience of operation and the improvement in content display efficiency.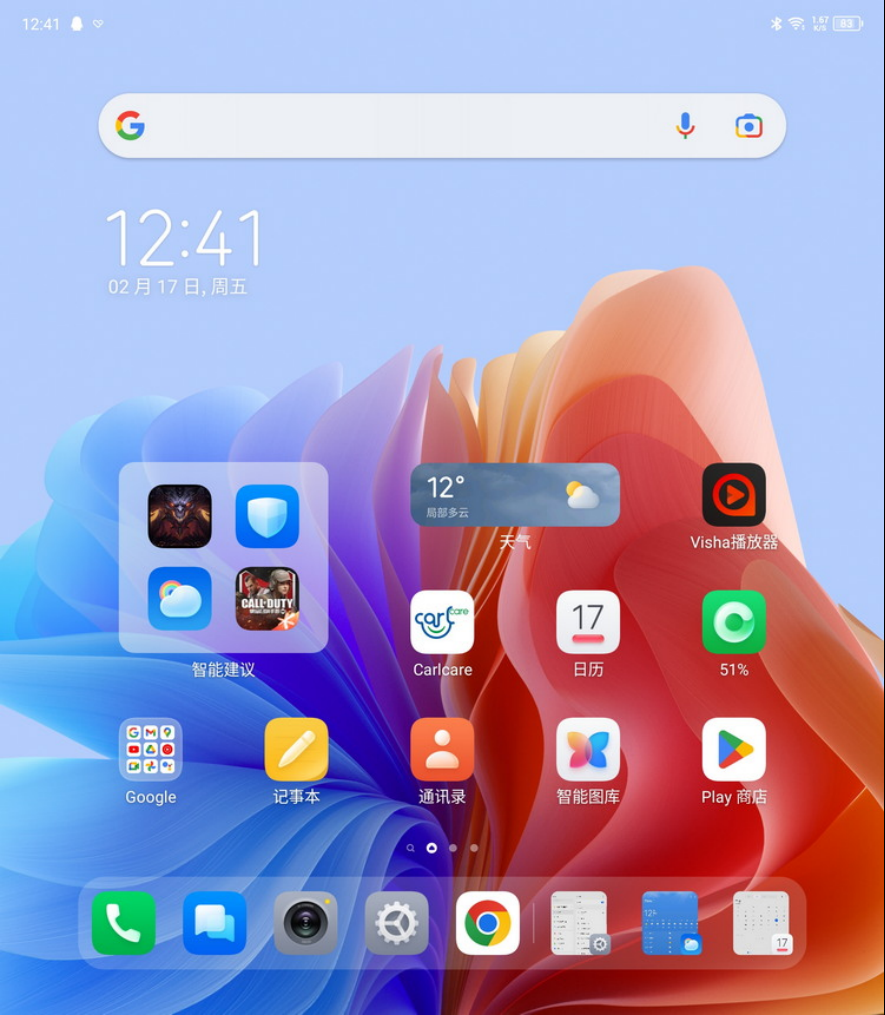 Of course, when it comes to efficiency, PHANTOM V Fold is of course also adapted to a rich multitasking experience for the unfolded inner screen. For example, you can see that when there is an APP running in the background, the last three spaces in the bottom bar will automatically display the thumbnail of the APP instead of a simple icon. This allows users to see at a glance that it is not a simple "shortcut", it can be said to be a very practical design.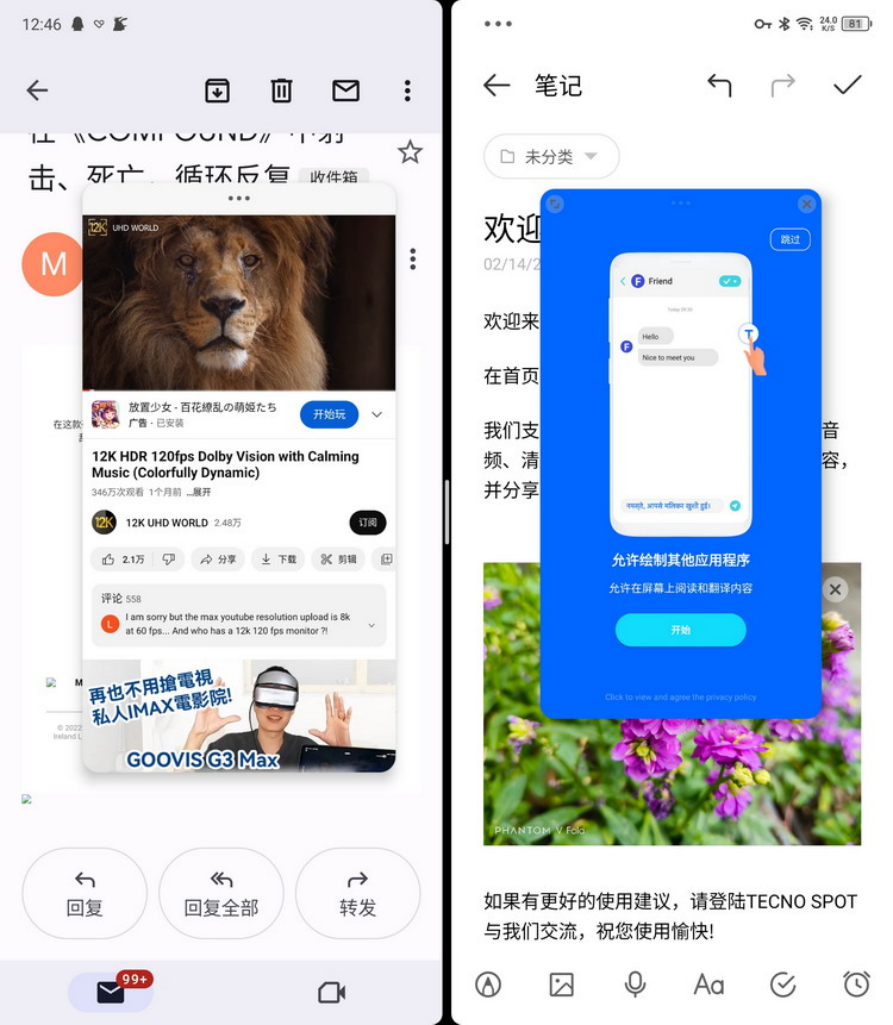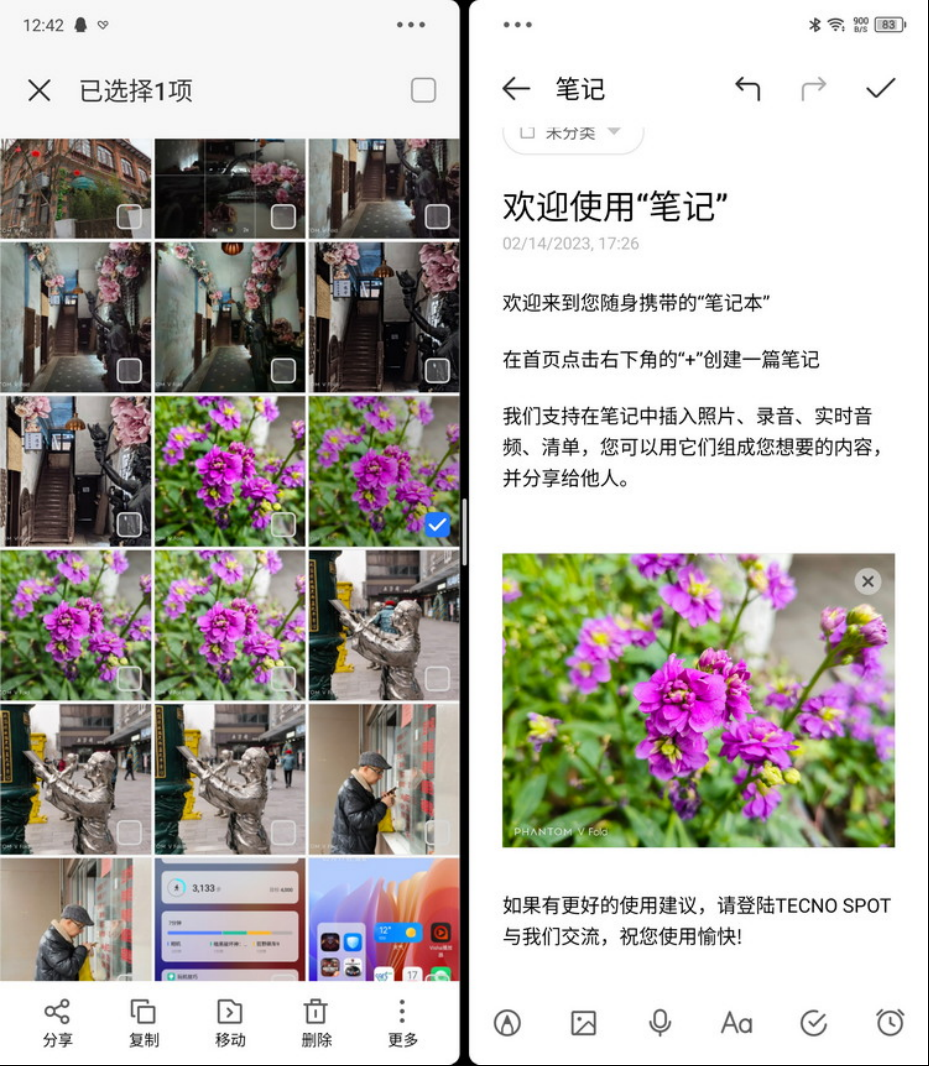 In addition, PHANTOM V Fold can also support split-screen operation of multiple applications, and also supports drag-and-drop copying of content between applications when split-screen.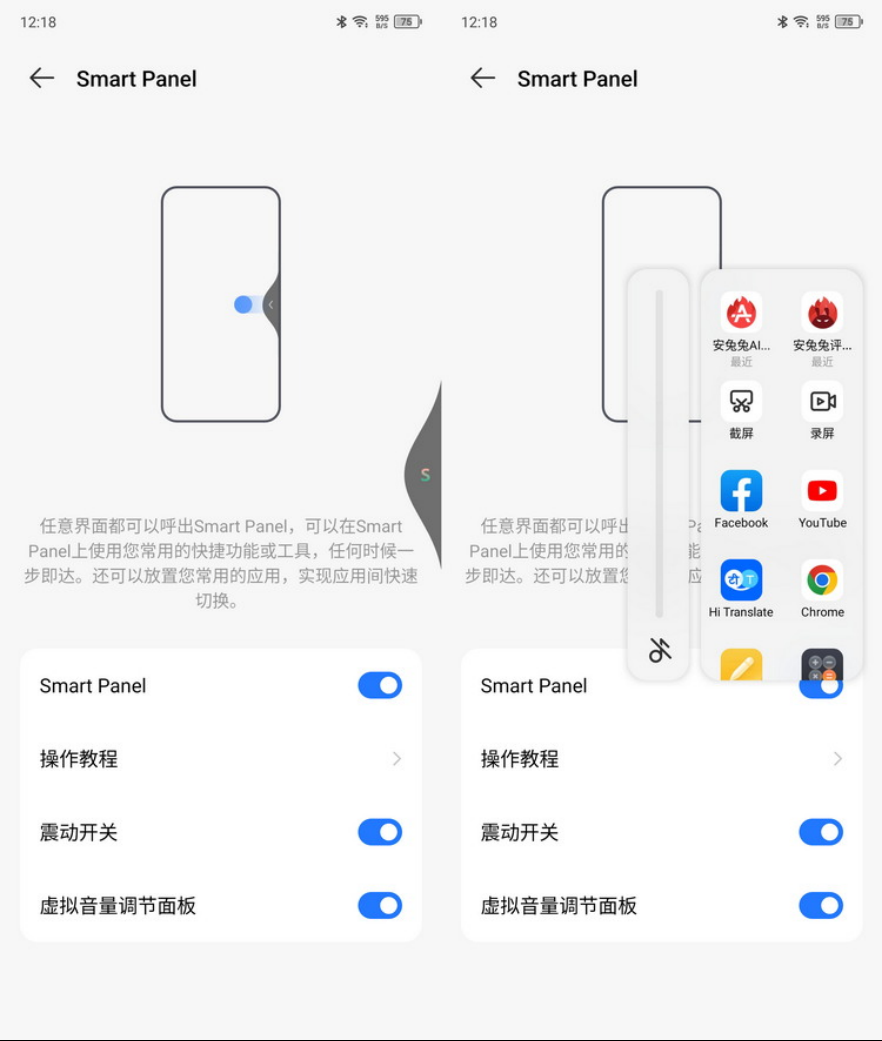 At the same time, it also has the common application floating window function of high-performance and large-memory models, and can even run multiple floating window APPs at the same time.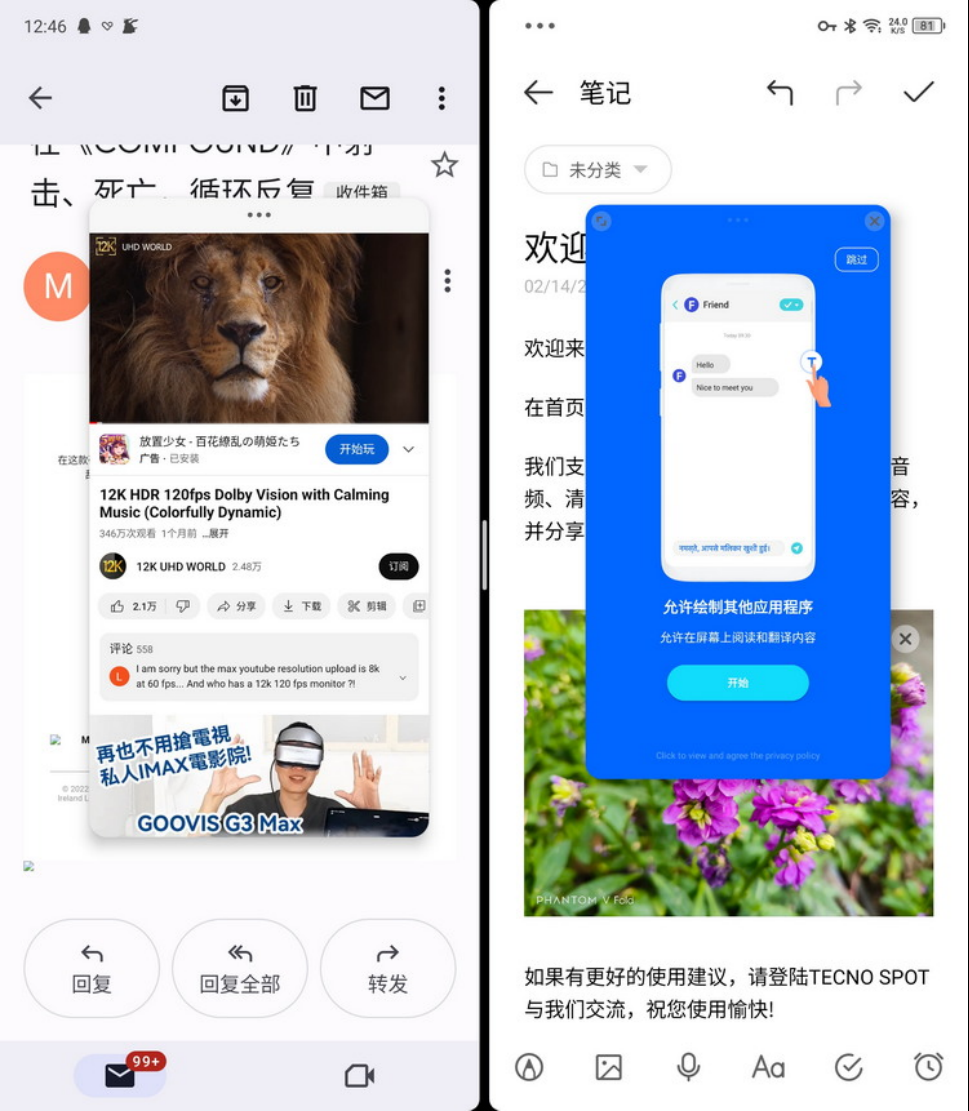 So can PHANTOM V Fold use split screen and floating window at the same time? The answer is yes. In this case, it can realize the multitasking operation of up to four APPs, and because the mobile phone itself has enough flagship performance, no matter it is split screen, floating window, or multitasking switching, the fluency performance of PHANTOM V Fold is unmatched. Can be picky.
Summary: TECNO's first folding screen model has a high degree of completion
In general, as TECNO's first model to enter the field of folding screens, PHANTOM V Fold undoubtedly places the brand's hope of raising its own positioning and gaining the recognition of high-end consumer groups.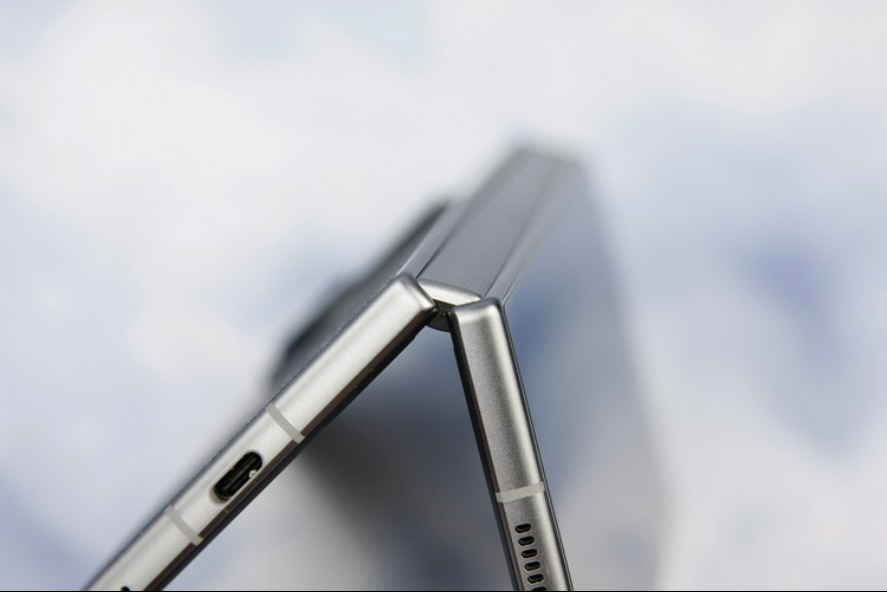 Judging from its actual performance, we think it is undoubtedly a wise move for TECNO to choose to release this model in early 2023. Due to long enough R&D and polishing, PHANTOM V Fold perfectly avoids various problems in the early stage of folding screen models, and has higher practicability in terms of shape design and durability.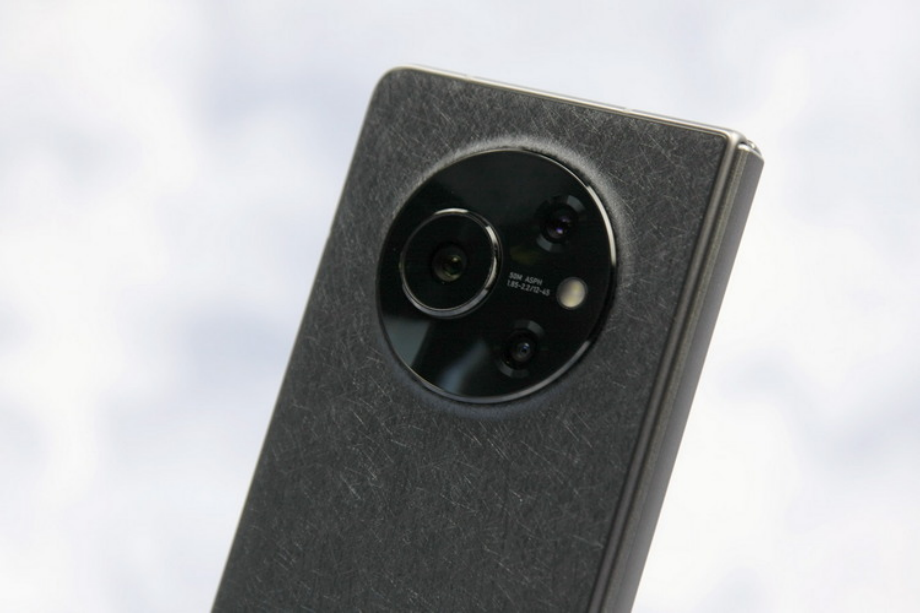 At the same time, relying on the Dimensity 9000+ SoC and high-standard storage combination, PHANTOM V Fold not only becomes the performance leader among the models on the same platform, but also endows the large-size internal screen with strong enough performance. This is obviously very attractive to consumers who value the multitasking experience, or users who want to give full play to the productivity advantages of folding screen models.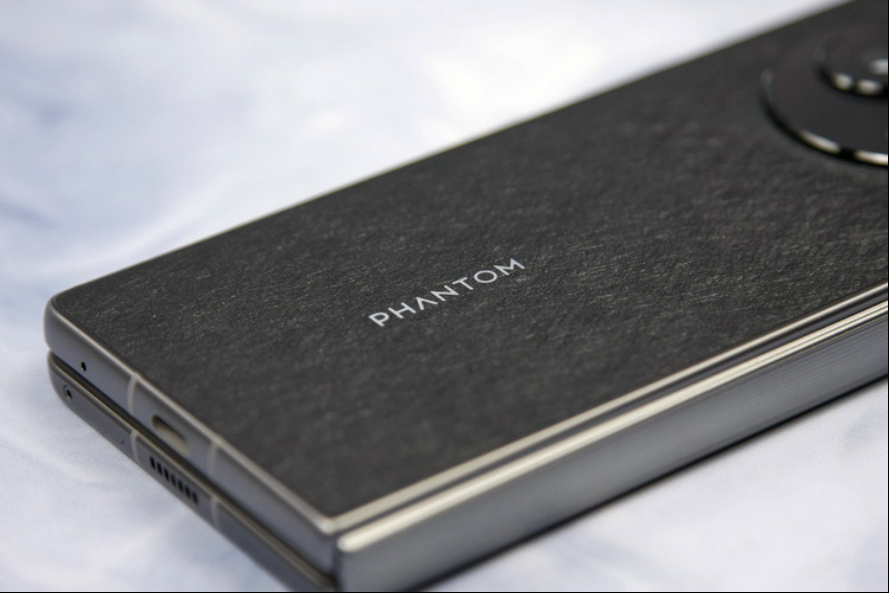 Of course, we are also very pleased to see that PHANTOM V Fold completely inherits the high-end imaging design of the PHANTOM series, has a larger main camera CMOS than most folding screen models, and highly practical imaging hardware configuration. For TECNO, this means that they did not abandon their original product advantages when developing folding screen models, but integrated new technologies with their own characteristics. In terms of results, TECNO has created this highly competitive product, which is obviously worthy of praise.